All that jazz
Norwin Show Choir spreads holiday cheer by singing loud for all to hear.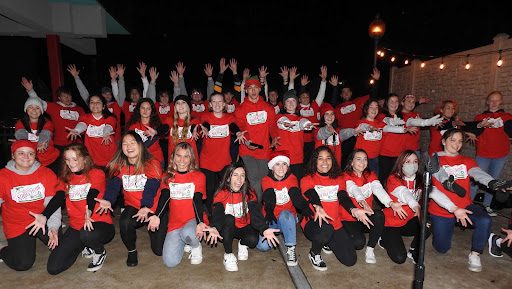 Olivia Lane, Intro to Journalism Contributor
December 20, 2021
     High notes, low notes, and everything in between is all students and staff hear when walking past the auditorium. The high school Show Choir is hard at work perfecting their holiday spirit. "Sparkle Season" as they affectionately call it, is a time to give back to the community around the holidays. Throughout the month of December, the Show Choir spreads holiday cheer by traveling around the community with holiday songs, smiles, and stars.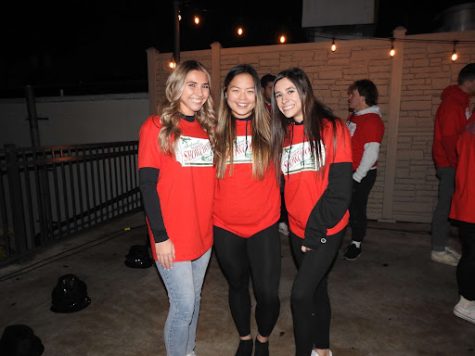 "They go everywhere from elementary schools to nursing homes to holiday parties," said Show Choir adviser Mrs. Bridget Faulk. "We try to focus the holiday parties on people who give to us such as the bus drivers. For example, the Show Choir holds a Norwin School Bus Drivers Christmas Party. We also do a special needs adult Christmas party, so we get to interact with them."
     The students involved work hard during the winter months to get ready for their holiday performances. They must be involved in Chamber Singers, Bel Canto, and Choir as well as must be in grades 10-12 in order to be in Show Choir.
     "The Show Choir spreads holiday cheer by performing the whole month of December in our 'Sparkle Season'," said Show Choir President, senior Kassidee Scalise." We go to all of the elementary schools, local nursing homes, and other places throughout the month. I believe we have a very positive impact on our community. Our performances work to get the community excited for the holidays and bring smiles to many people."
    This year the Show Choir continues it's service by working with the Expressions in Harmony Foundation, stuffing the stockings for the children at HEARTH Shelter for the twenty-fourth year in a row. In recognition of their generosity and determination, the Norwin Show Choir was awarded,by HEARTH itself,with the Dreammakers Award.
     "The stockings are stuffed with all the traditional stuffings," said former Show Choir adviser Cheryl Walters in an annual email sent to previous donors. "Each child is given a new blanket, book and Christmas gift found on their Christmas list. In addition, each mother is given a $100 gift card for each child. This allows the mother to purchase a special gift for her child to open on Christmas morning."
     The Show Choir is always busy during the holiday season, making sure everyone gets a chance to experience the fun-filled time that is watching their performances. Whether it is about singing, dancing, or the overall performance, the Norwin High School Show Choir is ready to share and wants to do so with jolly smiles.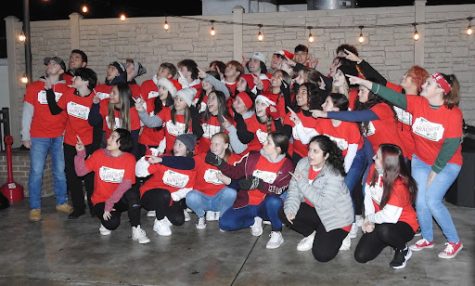 Donations can be made to the HEARTH Shelter here: https://gofund.me/6b13e9e8 OR sending a check to: Expressions in Harmony, 10199 Lavonne Dr., N. Huntingdon, PA 15642