Interact "Kindness" Day
     On Wednesday Dec.8 from 3:00 to 5:30 pm the Norwin High School Interact Club participated with over 80 Hahntown Elementary students in a "Kindness" activity making blankets, greeting cards, and reading a story.  
The Kindness Club took up a collection before the event.  They collected 275 items for the gift bags including:  Kleenex, lotions, soaps, lip balms, candy and snacks, activity books like word search, Sudoku & coloring books, socks, stuffed animals, note cards, colored pencils, and nail polish.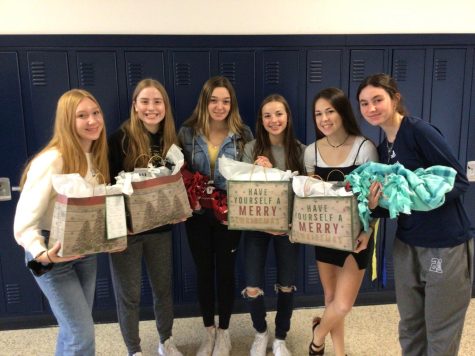 "I think both high school and Hahntown students enjoyed this activity a lot and were very engaged," said high school adviser Mrs.Debra Spang. "It seemed that the high school students enjoyed helping the younger students out." 
       A dozen Interact Club and 80 Hahntown students participated in making blankets, creating over 20 blankets to add to the donations. They made them to donate to a local nursing home along with a greeting card as a little gift to get them in the holiday spirit.
     First, the Interact high school students precut the blanket. Then, they worked with the Hahntown students, tying the ends of the pre-cut blanket to make it a blanket. 
      "This was Hahntown students' first year for the Kindness Club activity, and they believe they will continue it in the future years," Spang said. 
       The Hahntown Kindness club adviser Mrs. Gribar reached out to Mrs. Spang asking if they would be interested in participating in the activity to make new things with the younger students to donate to an organization.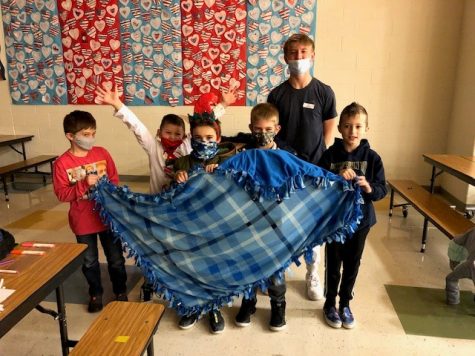 "I would like more high schoolers involved in future years to help more due to their being way more younger kids," said Spang.