Bartels for president!
A "Knight LIAR" special edition
According to statistics.com, over 75% of Americans during their lifetime believe they could be president. However, few actually have the guts to do it. Norwin history teacher and Latrobe Mayor, Eric Bartels, consists of this brave sum, announcing his campaign for presidency just this morning.
Bartels, a native of Hobart, Indiana, got his first taste of politics while interning for former Rep. John Hostettler in Washington D.C..
"Working in D.C. over the summer allowed for me to gain a greater understanding of how the government functions," said Bartels. "I hope that one day I will return to The Hill."
Saying goodbye to the world of politics, Bartels went on to graduate from Indiana University in Bloomington, Indiana with a degree in History. He then started a career in teaching in Alexandria, Virginia, and moved to Pittsburgh five years later.
"Saying goodbye to the D.C. area was difficult. Although I wasn't working directly in D.C., I often reflected on my pastimes as an intern."
For over 16 years now, Bartels has taught a variety of history classes at the high school. Currently, he teaches AP Human Geography and AP United States History. Numerous Norwin students favor Bartels.
"
I may not be paying taxes, but I would trust him with my money."
— Oliver Hinson, 11
"In Bartels we trust," said student Max Christopher. "That is the motto many students and I follow."
"Mr. Bartels is a man of the people," said student Julie Chenot.
On top of massive student support, teachers have developed full fledge support for Bartels as well.
"I knew once Mr. Bartels beat me at ping pong, that he would surely be capable of leading the free world," said english teacher Brian Fleckenstein.
"There is nothing more powerful than the unified voice of the American people," said fellow history teacher Dr. Scott Polen. "Bartels speaks for the silent."
In 2015, Bartels re-entered the world of politics. He joined local politics by running for an open position in Latrobe City Council.
"After being suggested by a friend to join the council, I decided it was time to exercise the skills I learned from Capitol Hill, " said Bartels.
After serving six dutiful years on the council, Bartels decided it was time to run for mayor.
"My wife was the first one who encouraged me to run, so I agreed to it. She wanted me to go all out- printing signs, giving public speeches, etc."
Aware of his mass popularity, Bartels didn't bother to campaign at all. On November 3, 2021, As he expected, he beat his opponent.
"My mayoral win assured me that I could win even larger elections."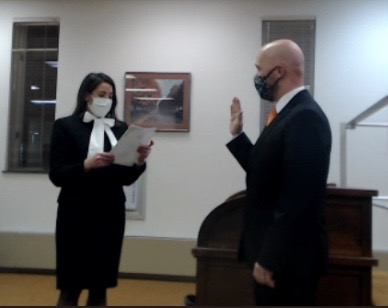 In January 2022, Bartels was sworn in as the 35th Mayor of Latrobe.
"When I took the oath, I was brought to tears in gratitude. I wish to one day take an oath again. Maybe next time it will be on the steps of the Capital, swearing myself into office of the President of the United States."
The future seems bright for Bartels as he has nearly two and a half years to charm the American public until the Nov. 2024. In the coming months, Bartels has promised to announce his running mate. He is also opening internships out to Norwin alumni. Links to apply will be released soon.
View Comments (1)
About the Contributors
Maleah Phetsomphou, Writer
Maleah Phetsomphou is a senior at Norwin High School. This is her third year writing for the Knight Krier Newspaper. She is co-host of "The To-Knight...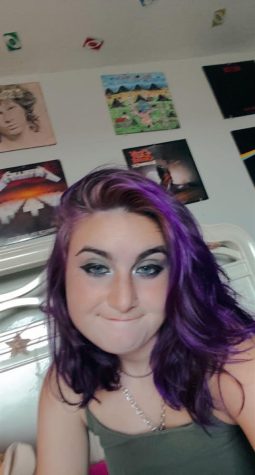 Elizabeth Long, Writer
 Elizabeth is a senior and a second year writer for the Knight Krier. She is the Vice President of the Science Challenge Squad, Treasurer of the Student...