International Kitchen: India
Freshman David Shepherd shares his holiday celebrations and how Indian cuisine is incorporated into it.
     Replace your usual meals with dosa, palappam, and paratha. To most of us, we are unfamiliar with these foods. To freshman David Shepherd, these foods are a part of his life nearly every day.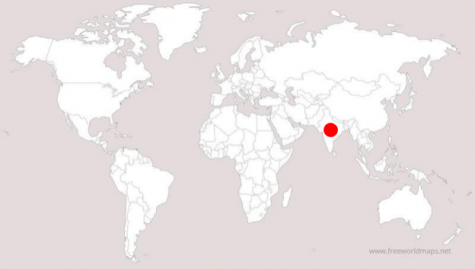 Shepherd's parents immigrated from southwestern India in 2000 and 2002. He lived in a variety of places around the United States before moving to the Norwin area in 2012.
     "I was born in Tampa, Florida. I then moved to Saginaw, Michigan. Before coming to North Huntingdon, I lived in Murrysville and Monroeville."
     Although most of Shepherd's life is just like any American child's, Indian culture is still incorporated into his life.
     "At my house, my parents speak Malayalam. I can understand what they are saying, but I'm not very good at speaking it."
     Malayalam is one of sixteen other dialects/languages spoken in the Kerala region of India.
     Traditional Indian cuisine takes place on Shepherd's table every day.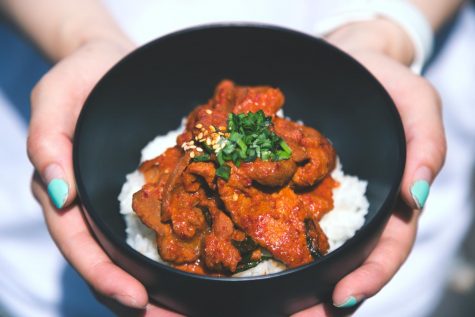 "We usually eat rice every day with some kind of curry. Most Americans probably don't eat as much rice as we do."
     During the holiday season, Shepherd celebrates Christmas. He and his family practice Christianity.
     "In the region where my parents are from, the dominant religion is Christianity. No one really celebrates any other holidays except the Christian ones."
     Almost every year, Shepherd visits his cousins in New York.
     "Our Christmastime celebrations are pretty much like every other family. We gather together and have a nice dinner."
     On the dinner table foods such as paratha, biryani, and puttu take place. Paratha is a tortilla-like flatbread usually served with curry. Biryani is a rice dish that consists of eggs, potatoes, chicken, some form of meat, and red onions. Puttu is a cylinder-shaped breakfast dish made with rice and coconut shavings.
     "One of my favorite dishes is appam. It is a pancake-like all white soft bread. You can eat it with either curry or sugar."
     While Shepherd's cuisine is a bit different from the normal American's, he encourages others to try Indian food.
     "I definitely think that people should try Indian food, even if it's just to get the experience of what it tastes like."