Student Feature: Summer Federovich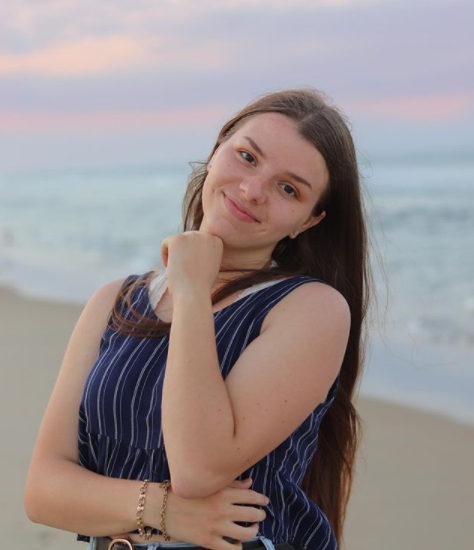 The effects of the COVID-19 pandemic has brought many challenges to our society- the shutdown of schools, the loss of loved ones, and the fall of many small businesses. The positive effects of the coronavirus pandemic have been minimal, but they exist. For teen photographer Summer Federovich, the odds have been in her favor. 
     From senior portraits to fall photos in a pumpkin patch to simply just pictures of her friends, Federovich covers it all. Although she has a relatively new business, Federovich has become quite popular. If you are connected with fellow peers from school on Instagram, you have probably seen at least one photo shoot taken by her in your feed. She has captured over fifty different photo shoots within the span of five months.
     "I have to thank COVID-19 for pushing me to start my business," said Federovich.
     Federovich is enrolled in the NOA (Norwin Online Academy).
     "When I was given the choice of either participating in the hybrid plan or the online academy, I knew that choosing the online academy would help me make my schedule more flexible."
     Often, Federovich is booked for hours in one day. She repeats that same schedule for the next few days.
     "The hardest and most boring part of my job is the repetitiveness. I don't always like having a consistent location where I take the same type of photo shoots."  
     Federovich has done photo shoots in a variety of places such as downtown Irwin, the streets of Pittsburgh, a local park, and an art museum.
     "My favorite place to take photos is anywhere I haven't seen other photographers. "
     Federovich is truly devoted to her job. She will do what it takes to get the best photos she can.
     "One day over the summer, I woke up before 4 a.m. to take photos of my friend Mia Harrison. The goal was to capture the sunrise in the background of her photos. I am glad that Mia was down to do that type of photo shoot because the pictures turned out amazing. "
     Along with her self-run business, Federovich volunteers at Amplify Church. She works alongside a group of fellow photographers. She takes photos at two different locations, the Hill District of downtown Pittsburgh and the Plum area. She switches between the two- it all depends on where she is scheduled. Before becoming a volunteer photographer for them, she attended Amplify Church regularly with her family.
     Federovich has used her talent to showcase other small businesses. In August, she collaborated with Shaping Clays. She advertised a variety of their earrings by capturing them on ten different girls.
     In the future, Federovich plans to continue to run her business.
     "I hope that by the time I graduate high school, I will be able to have the opportunity to do photography as my job. I haven't decided on whether or not I want to attend college yet, so nothing is official."  
     The future seems bright for Federovich as her business continues to flourish. 
     All of Federovich's photos can be found on her Instagram @summerfed_.