Two Norwin swimmers qualify for the PIAA Championship
Norwin swim teams compete at WPIALs; Anna Little and Nathan Kostrobala qualify for PIAA Championships.
Cheerful smiles, bright energy, and excitement emits off of the Boys and Girls Swim Team as they head to their event of the year: Western Pennsylvania Interscholastic Athletic League Championships. From 5 A.M. practice to the late bus rides home from far-away high schools, months are spent preparing for this meet. This is now the time for these athletes to shine.
On March 2-3 at the University of Pittsburgh's Trees Pool, sixteen members of the Norwin Varsity Swim Team competed in the WPIAL Championship. The Norwin Girls swim team finished 11th with 62 pts and the Norwin Boys finished 13th with 53 pts in the WPIAL 3A Division of 18 girls teams and 22 boys teams.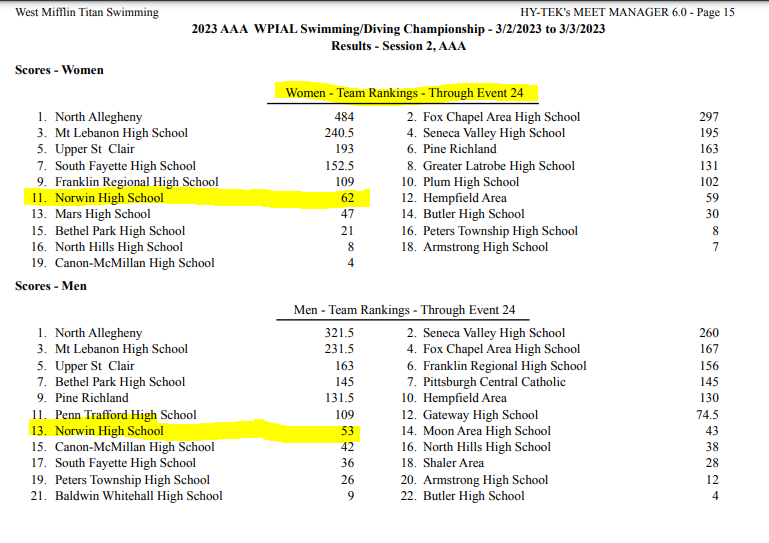 Norwin swimmers competed in a variety of events ranging from the 50 yard Freestyle to 200 yard medley relay. Two-time WPIAL returnee and past state qualifier Anna Little started the meet off right on day one, placing 8th out of 25 in the 200 Yard IM.
"I was excited to medal the first day and had a lot of fun at the meet despite being a bit nervous," said Little.
One medal was not enough for Little. The following day, she placed sixth in the 100 yard Breastroke, and her time qualified her for the PIAA Championships.
"The second day of WPIALs, I felt a lot more relaxed," said Little. "Thinking about my races never helps me. All of my best swims happen when I am too busy having fun with other people to get stressed out."
Aside from Little, other athletes ended their high school careers on a good note. Senior Nicholas Cormas medaled in 6th place in the 50 Yard Freestyle. In addition to Cormas, senior Nathan Kostrobala also medaled in fifth in the 100 Yard Butterfly, qualifying him for PIAA Championships.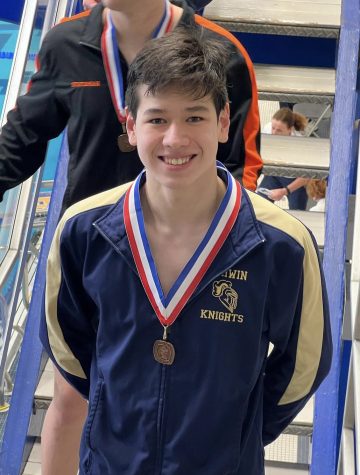 "It feels great knowing that I placed," said Kostrobala, "Especially because I was not able to train for a month due to a shoulder injury."
Preparation for success in the water happens out of the pool as well. Kostrobala took certain measures to make sure his times were the fastest possible.
"Before WPIALs I shaved anywhere my skin would touch the water, made sure I was receiving a lot of sleep, and consumed a good diet," said Kostrobala. "I am not swimming in college, so I wanted to swim as if it was my last meet ever."
Luckily, Kostrobala will see the water again, as he qualified for the Pennsylvania Interscholastic Athletic Association Championship(PIAA). Regardless of how Kostrobala will swim at his final high school meet, he has a lot to look forward to in the future. He plans on attending West Virginia University to study Electrical Engineering.
"I am grateful for Norwin Swimming," said Kostrobala. "I will always remember the supportive coaches and teammates. One of my most memorable moments from high school swimming was the 200 Medley relay team my freshman year. Being on that team with three seniors truly challenged me."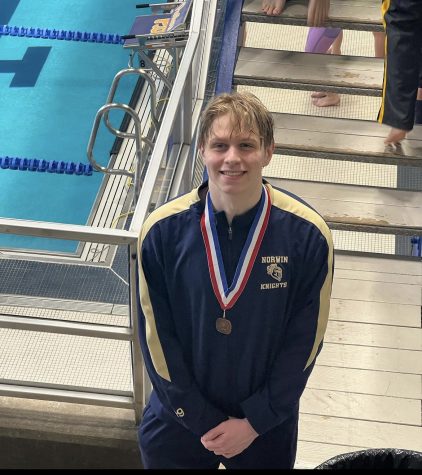 Although the season is over for many, Little and Kostrobala are not finished. On March 15, both had qualifying times to compete against other swimmers from around the state in the PIAA Championship at Bucknell University.
"I would love to make finals at the PIAA Championship and place in the top 8 in the 100 yard Breast," said Little. "I would probably be happy making consolation finals and placing the top 16 as well."
Regardless of how Little performs at the upcoming meet, she has a lot to look forward to post-graduation. Although Little is waiting to hear back from numerous colleges- as a lot of highly selective colleges do not release decisions until late March- she has already been accepted to top universities such as Case Western Reserve in Cleveland, Ohio.
"I am not quite sure what I would like to major in; however, I am thinking about studying Marine Biology, Environmental Science, or English."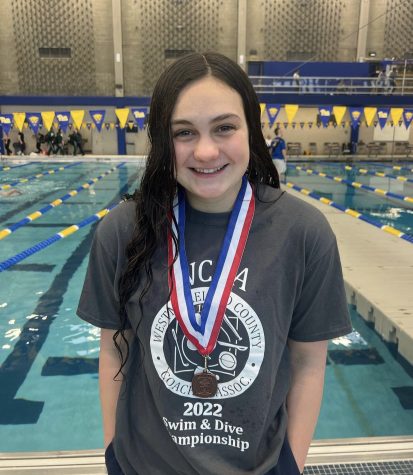 Still, Little persists in her swimming career.
"I do not have exact post-grad plans yet, but I do plan on hopefully swimming wherever I end up."
She leaves a message of gratitude for Norwin Swimming.
"I am thankful for the friends and fun that Norwin Swimming has given me," said Little. "I will never forget the fun we have had in and out of practice."
Leave a Comment
About the Contributor
Maleah Phetsomphou, Writer
Maleah Phetsomphou is a senior at Norwin High School. This is her third year writing for the Knight Krier Newspaper. She is co-host of "The To-Knight...