KNIGHT LIAR: Say goodbye to iPads!
Norwin ditching the iPads and moving to newer tech of the revolutionary iPod.
Laggy iPads have officially become a thing of the past for Norwin students. No longer will the archaic iPad technology slow down school work with trips to the Tech Turret, because after only two years of district wide iPad usage, Norwin is ready to switch to something more efficient: the iPod.

"

"I was hoping for Chromebooks but iPods work too. Besides, the iPods have a nostalgic feel that you can't beat with an iPad or Chromebook. IPads make me think of sticky kids.""

— Ella Kelly (10)

Norwin's administration deliberated for several months on the issue, stuck between several possible tech outlets, including Chromebooks and iPods.

"At first, I advocated for all students to have a mimeograph," said Norwin High School principal, Timothy McCabe. "However, I am fully on board with the decision after seeing the capabilities of the iPod."

Norwin Tech Turret

Ultimately, Norwin has decided to stick with Apple, choosing the technological option best suited for Norwin students and faculty.

"The iPod is an incredible piece of technology that has stood the test of time," said Norwin High School principal, Rocco Telli. "They will outperform the iPads currently in use and will revolutionize education in the same way as the Scantron."

The switch away from iPads has been long awaited, and many students are thrilled with these tech changes at Norwin, and are ready to start using their new school issued iPods.

"

I love the iPods. They're going to make sharing my American history themed playlists with my students so much easier!"

— Mr. Bartels, AP US History and AP Human Geography Teacher

"I'm so excited about the new iPods the school has," said Arnav Bedekar (11). "Now I can listen to Taylor Swift and AP Chemistry lectures all in one small device!"

Though much of the Norwin community couldn't be happier with the upcoming school iPods, concerns have been raised over potential costs, with the school district only $200,000 into their $400,000 iPad lease program. However, Norwin administration is not worried.

"IPods will require a tremendous financial commitment and they will clearly be worth every penny!" said Telli.

The distribution of iPods will not take effect until August of the 2023/2024 school year (sorry seniors!), but Norwin has already begun prepping for the shift, pulling several students from their study halls to practice with their first shipment of iPods.

"IPods are the technology of the future," said Norwin Technology Services staff member, David Benyo. "Students are going to have a much easier time learning to operate them. Already, a few students have gotten the hang of the mechanics with our practice groups."

In addition to student preparation, the Tech Turret has been working hard on an iPod tutorial for students that is sure to prove how truly necessary this switch away from iPads is for students.

With the different practice groups working hard to make sure the iPod transition runs smoothly and tutorial videos starting to come out, hopes are high for the 23/24 school year! 

"I can't wait for the switch next year," said Anthony Olshanski (11). "I would do anything to get my hands on an iPod. Anything."
Leave a Comment
About the Contributor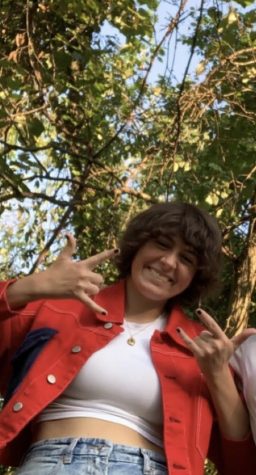 Paige Tokay, Writer
Paige is a Junior at Norwin, and this is her first year on the Knight Krier. When, she isn't writing articles, Paige is busy working on the school's...