10 days of quarantine
Norwin's new guidelines to taking on COVID
 January 28, 2021, Norwin students and their families were sent an email for Dr. Heather Newell, the Norwin Pandemic Coordinator, regarding a reduced quarantine period going from 14 days to 10 days starting February 1, 2021.
    This new change was directed from the CDC and the PA Department of Health announced new guidelines to
allow 10 day quarantine for people who don't show any symptoms of COVID even if they were in close contact with someone who has it. These new guidelines also allow household members to people who had close contact with people who have COVID's quarantine to get reduced from a 24 day quarantine to a 20 day quarantine.
  People who tested positive for COVID still must stay home for the 10 day period as required prior. The school district highly recommends using the daily illness screening tool they provide.  
  Asymptotic students that are currently still in quarantine will have an option to return to school after their 10th day. 
   Some Norwin students seem to be confused on the sudden change based on what they have heard before. 
  "I'm not sure if this is exactly the right thing to do because I was led to believe that symptoms can take up to 14 days to appear in someone," exclaimed Aria Lauritzen, a Norwin senior.
   Norwin students also addressed concerns and questions on if this will help the risk of COVID and possibly increase the cases. 
  "I think it's dumb. if they want to stop the spread and continue school and they think it's a good idea to reduce the quarantine?," Bailey Benedict, a Norwin junior,  shares after being asked about how she felt about the change in quarantine periods.
  Other Norwin students have had to experience quarantine and even still are unsure of the new guidelines like Norwin junior, Madison Butina.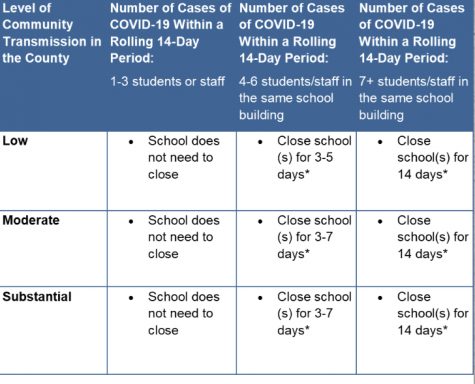 "I know being quarantined complicates our current learning model, I've been quarantined myself, but I don't know if limiting quarantine to 10 days is the way to go," said Madison Butina. "At best, it will only get students in class 2 more times than a 14 day quarantine. With synchronous, we can safely learn from home. Our age group is usually asymptomatic so if someone does have COVID-19 there's a high chance they will be able to return to school, as testing isn't required, and pass it on. I say just hold on the extra days and avoid transmission and sending dozens of other people into quarantines."
   Norwin's new plan and guidelines were influenced by the CDC and PA's Department of Health. Norwin is still very closely observing cases and using contact tracing for current cases.  January 29th, Dr. Jeff Taylor sent out a message to the Norwin families in an email saying the Department of Education changed their regulations to be more stricter. In this email, Dr. Taylor starts off with a quote from Heraclitus, ""Change is the only constant in life." No matter what changes we face through the school year, we will get through it as a school. #NorwinStrong