When is the right time to hang up the jersey?
Many high school athletes are talented and committed to their sports, but very few actually play in college. What factors lead to an athlete's decision of whether or not to play in college?
According to the NCAA, there are around eight million high school athletes in the United States — but only eight percent of those students will go on to compete in college.
Of course, that's not to say 92 percent of these athletes are simply not talented enough to compete in college sports. Many have the opportunity and love their sport, but for a number of reasons, several choose to end their careers in high school.
The question is, why?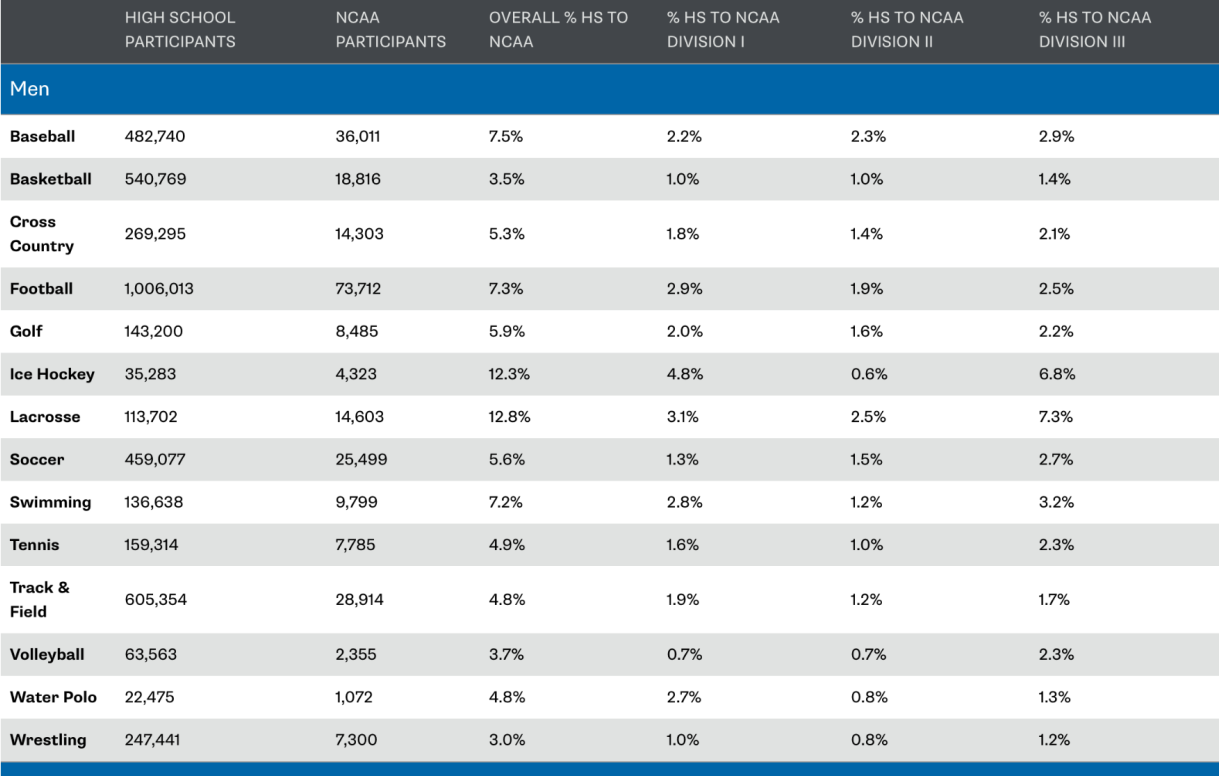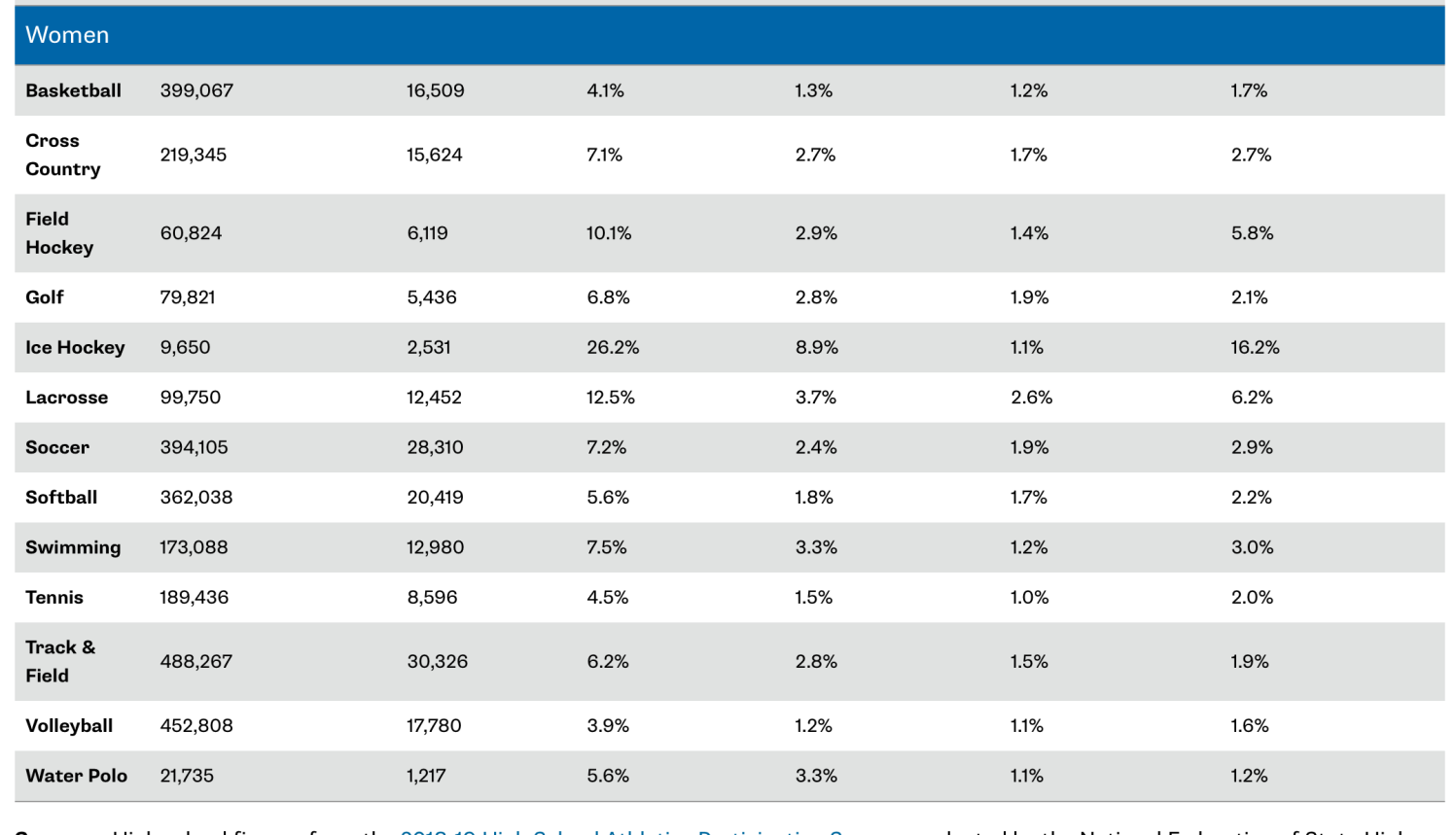 In a poll of Norwin athletes in 11th and 12th grade, only 40 percent said they planned to continue their career into college, while one third said they would not, and just over a quarter said they were still on the fence. Of those who said "no," over 60 percent said that the most important factor in their decision was that "academics were more important."
"In my opinion, academics gets you farther in life," one Norwin lacrosse player said. "Sports are fun in college, but if you can get a better education at a school that would make it hard to both handle a sport and keep up in academics, it makes more sense to go to school and focus on your education."
Many student-athletes know how difficult it can be to accommodate the strain that comes with having multiple roles. In a 2015 study by the NCAA, 30 percent of student athletes "reported feeling seriously overwhelmed." More troubling, less than half of the student-athletes who needed mental health services reported that they received "adequate care."
However, it's not just the combination of academics and athletics that can complicate things. In terms of the sports themselves, many factors of athletics can change from high school to college, leaving a sour taste in athletes' mouths. College teams often have different atmospheres, levels of competitiveness, or levels of fun in general, which can be discouraging for some.
"When I talked to people about playing sports in college, they said high school sports were much more memorable and better than playing at the collegiate level," senior Andres Breauchy said. "I'm not sure if I'm ready to commit for four years to something that might not be as fun as what I've had for the past four years."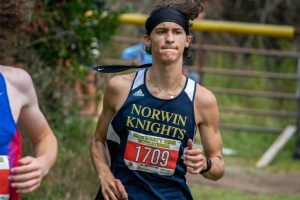 Breauchy, a distance runner for the Knights' cross country and track and field teams, received multiple opportunities to play his sport in college, but many of them were from small, local schools with less renowned programs, none of which he felt would be appropriate for his Chemical Engineering degree.
"If I was [running faster], then I think I would run in college and commit somewhere," Breauchy said. "But, I want to go to Pitt or Penn State, and my talent just isn't there [to be able to run at those schools]."
For many athletes, the end of their career comes this way. They decide on an academic "dream school" early on, and if that school happens to be one where, athletically speaking, they do not make the cut, they have to make the hard decision not to play their sport in college.
"
I'm not sure if I'm ready to commit for four years to something that might not be as fun as what I've had for the past four years."
— Andres Breauchy
However, some are not willing to end their careers so early. Senior Noah Vogel, a lineman for Norwin's football team, is committed to Indiana University of Pennsylvania, where he plans to play football and pursue a degree in Exercise Science with a minor in Marketing.
Vogel said that there were several factors in his decision to continue his football career onto the collegiate stage, one of which was simply his love for the game.
"Most college athletes start sports at a young age, and then, at least for me, I realized how much I loved football and competition and sports in general, and that's why I pursued it."
However, Vogel also received an athletic scholarship from IUP, which certainly helped him make his decision.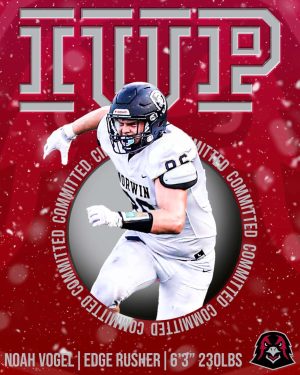 "I wanted to help my parents pay for college," Vogel said. "I know college sports, and college football especially, is nothing easy, but it's something that I love, and it's something that I'm willing to do because I'm getting paid for it for four or five years."
The issue of money can play a huge role in athletes' decisions of whether or not to play their sport in college. In a poll of Norwin athletes who had not yet decided whether or not to play sports in college, half said that on a scale of one to five, the importance of finances in their college search was a four or above.
"It's a really relatable thing," Vogel said. "A lot of athletes just want to get their college paid for, especially the ones who can only afford college if they get a scholarship."
Of course, playing a varsity sport in college and simply retiring are not the only choices an athlete can make. In fact, many choose an in-between route: playing club sports.
Club sports are like an unofficial version of the college's "real" team for any given sport — the teams are often run by students, meet for practice a few times a week, and compete against club teams from other colleges.
According to an article by CollegeXPress, playing club sports can help students make new friends, learn responsibility, and play the sport they love without feeling the stress that comes with college athletics.
"
The team is so supportive for everyone wherever they are in their running journey. I am so happy I joined."
— Liz Mahoney, Norwin '22
"I run club cross country to stay active while also building my network socially and professionally," Norwin graduate Liz Mahoney, who runs club cross country at Penn State, said. "Club XC introduced me to friends that have the same interests as I do and also will give me many opportunities for leadership positions in the future."
Mahoney said that playing club sports allows her to do what she loves, and that she gets the same enjoyment she got from the sport while in high school.
"The team is so supportive for everyone wherever they are in their running journey," Mahoney said. "I am so happy I joined."
In the end, the figure of only eight percent of high school athletes playing in college is misleading. Many athletes love their sport and have the talent to continue their career into the next phase — but the decision can be tough. Many want to prioritize their academics, and some just don't want the stress of college sports. Still, for some, the opportunity is just too enticing to pass up.
So, should you hang up the jersey? It's up to you to decide.
Leave a Comment
About the Contributor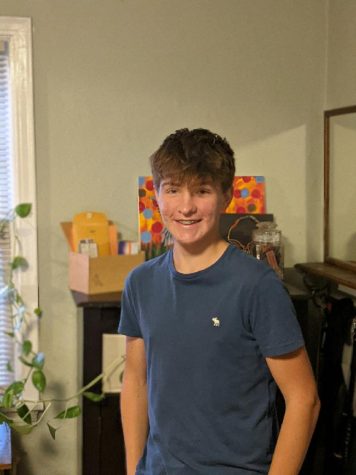 Oliver Hinson, President/ Website Manager
Oliver is a senior, and he has been a part of the newspaper staff for 3 years. He covers a wide range of topics, from school news to student features,...