Norwin Girls Lacrosse: a preview
Springtime brings a lot of things: graduations, blossoming flowers, pool openings– and most importantly for some Norwin students–lacrosse season. The Norwin Girls Lacrosse team is rearing up for the 2023 season, which will hopefully be the best one yet. 
With rigorous preseason in their rearview mirror, the team is going into the next few weeks with a fiery mentality. 
Starting  on Jan. 3 after the New Year, the team hit the gym by spending Tuesdays in the weightroom and Thursdays on the court, the players hoped to work on their skills, strength, and endurance after a chilly winter and their technique becoming a bit rusty. As time went on, the team not only found themselves getting faster, but skills like passing and catching quickly returned to the level at which they were at the end of last season. Norwin Girls Lacrosse were merely lying in wait, eager to get back on the field.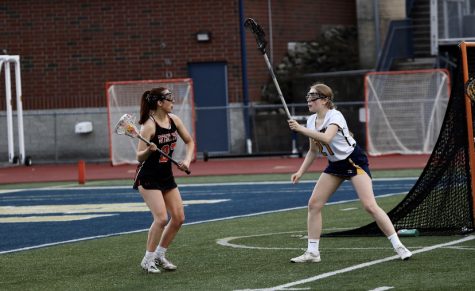 Tryouts, and thus the start of spring sports, began the week of March 6. Team hopefuls found themselves tested in every aspect of the game. From long distance timed runs and sprints to ground balls and shot placement, not one lacrosse stone was left unturned. By week's end Coaches Courtney Kloos and Mandy Payne had their varsity and junior varsity rosters made, and a complete set of brand new captains. 
Leading the varsity team this season are a very strong set of communicators, each having their own strengths when it comes to leadership. Senior Aubrey Stoken, who has been playing lacrosse for four years, serves the role of team parent and makes sure that no person or equipment gets left behind. Junior Ray Mamas, who helps  the underclassmen with their responsibilities every practice, always gives the players advice and keeps everyone in check. Finally, Senior Sophia Alvarez, who will be attending Purdue University in the fall on a full ride academic scholarship, is the team motivator who always cheers on her teammates and praises them when it is due. Additionally, heading up the junior varsity team are freshmen Madison Bulger and Kendall Stoughton.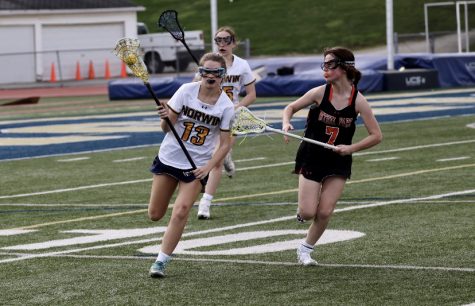 Though the season just began, the Knights' first game was rapidly approaching, with a season opener against Chartiers Valley on March 17. In preparation, the team not only discussed their strengths and weaknesses going into official practice, but their goals as well. 
A majority of the team's strengths come from their strong numbers and tight bonds. Even with nine freshmen on the roster, the team has found themselves connecting with each other like never before. This is especially evident in the defense's communication.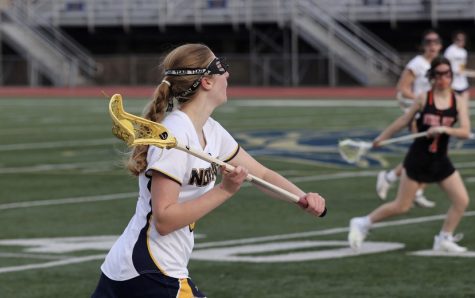 "Defense is really good at communicating who they have and whether they want to double or switch," senior Chloe Lorenc said. 
On the flip side of things, Norwin's attack has improved greatly through the offseason and the players see themselves finding the back of the net more and more. 
"I think the offense has been doing really well at positioning shots," Alvarez said. "Sometimes in practice we just pass to [goalie Sydney Valenta], but we have been doing a lot better at hitting corners and faking."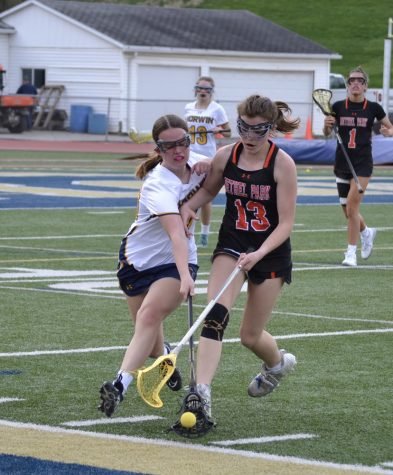 Of course, however, a lot of preseason preparation has been reserved for working on skills the Knights struggle with. While some of it is directly related to the actual play of the game, a lot of it revolves around the players' individual mentalities. 
"We need to focus in practice," freshman Gia Fernandez said. "I know from experience that it takes a lot of practice to get good at things. It is harder to focus on that when everyone around you is talking about other things that aren't related to what we are doing."
In addition to focusing during practices, a lot of their mistakes seem to stem from confidence-related hesitation. 
"I think another thing is we need to not think so much," Kloos, head coach and English teacher at Norwin High School, said. "We tend to overthink things in situations and miss the opportunity." 
Aside from those not-so concrete issues, the team hopes to tackle transitions and, what the coaches lovingly describe as, "Lacrosse IQ."
"We definitely need to work on our transitions in the midfield and be aware of what is around us on the field," Mamas said.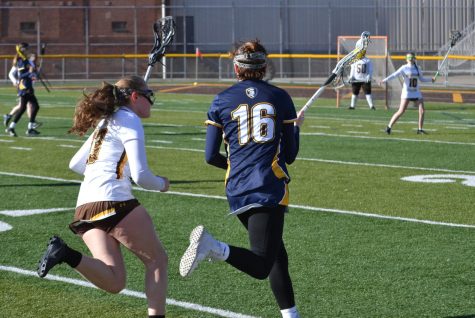 With these strengths and weaknesses, the team has also come up with goals for the 2023 season. Like any team, they are hoping to make it to the WPIAL playoffs. Along with that, however, the Knights are hoping to finish off close games. Last season especially, the team struggled in close games and frequently found themselves losing by one or two goals in games they had an equal chance of winning. 
"I know with Latrobe we were really close last year, but then we lost by one point," senior Kayla Cessna said. "Even with the tournament Midnight Madness we were really close a lot of the time." 
Their last goal of the season, though not as measurable as the other two, is to change the perception of Norwin Girls Lacrosse in the eyes of their opponents. Every team in every sport has a reputation in the minds of the teams they play. This year, the Knights want the other teams to know their names. 
The players are anxiously anticipating their first section game, and are hoping to leave everything they have out on the field in every game.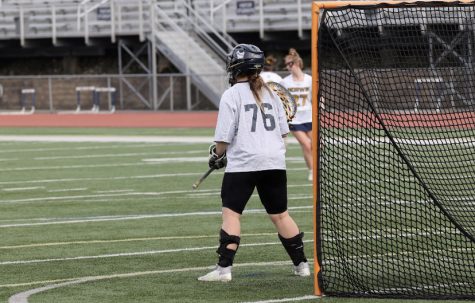 While the team as a whole excels, there are definitely a few select players to watch out for this season. On attack #20 Ava Wilson and #28 Alana Samek will most definitely be fearless competitors and avid goal scorers. In the midfield #27 Ava Kessler and #13 Kayla Cessna will undoubtedly serve as huge aspects of the team's transitions. On defense #16 Ray Mamas will thrive as the backbone of the defense's strategy. 
In addition to these upperclassmen, this season's freshmen class are also individuals who should not be counted out. It will be interesting to see where up-and-comers and varsity starters #3 Gia Fernandez, #9 Karlie Johnson, #4 Maeve Schmook, and #78 Sydney Valenta will take the team in the next few years. 
The Knights will definitely be the team to watch this season. 
Leave a Comment
About the Contributor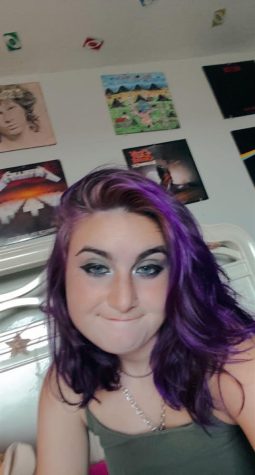 Elizabeth Long, Writer
 Elizabeth is a senior and a second year writer for the Knight Krier. She is the Vice President of the Science Challenge Squad, Treasurer of the Student...