Letter to my future self
Graduation is a time of reflection and looking back on memories, good and bad. Recently I was looking through my Google Drive and found a letter that I had written to my future self my freshman year. In all honesty, I don't even remember writing it. Though it wasn't even finished, I thought I would share it as a fair summary of my time at Norwin High School. Don't worry, I will fill in the blanks. 
Dear Future Self,
As I write this, I am finishing up my first year of highschool. In three years I will be graduating with the class of 2023. I decided that I wanted to write you this letter as a form of encouragement as you come to the end of your highschool career. Hopefully, this will act as evidence for the fact that things do get better. At fifteen, I can only hope that you are a better version of myself. At least I know that you will be better educated, right? Anyways, I have so many questions about you and my future. I bet you have questions about me too. Just as a word of caution, you are the result of me, so don't judge me for my decisions. Everything that we did, do, or will do is both of our faults. There will be no blaming me exclusively. We are a package deal. 
Now that I got that out of the way. There are so many things I wonder about you. I have questions about simple things and complex things alike. I am curious about you as a person, as well as your life. I assume that our lives are significantly different, so I would like to include a list of questions that I have for you. 
What college are you going to? (I have no idea. If I am going to be honest, I can't even predict this answer. Are you even going to college?)
I am attending Chatham University this fall to major in Environmental Science with a minor in botany. 
What do you value?
This is a tough one. There are so many things that I love about my life. My family and friends are absolute beams of light that help me get through anything and everything. Norwin's teachers have supported me my entire life and got me to the point I am today. I also value all the memories that I have gotten to make along the way as they will stay with me forever. 
What are your goals?
I hope to get my bachelor's degree and maybe pursue higher education. Other than that, I really don't have any plans. I just want to see where life takes me. 
Are you successful?
Keeping the scholarships, academic accolades, and everything else in mind, I would say yes. 
What is your opinion of me?
Though I may be embarrassed of you from time to time, I am glad you exist. Not only have you taught me many life lessons (and how not to do my hair), but you have provided me with the life I have today. For that, I am nothing but grateful. 
Leave a Comment
About the Contributor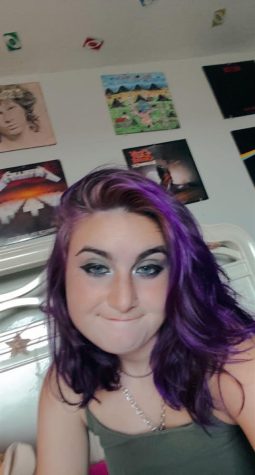 Elizabeth Long, Writer
 Elizabeth is a senior and a second year writer for the Knight Krier. She is the Vice President of the Science Challenge Squad, Treasurer of the Student...