Super Bowl LV Preview
This is going to be a legendary game, and we've got arguments from both sides.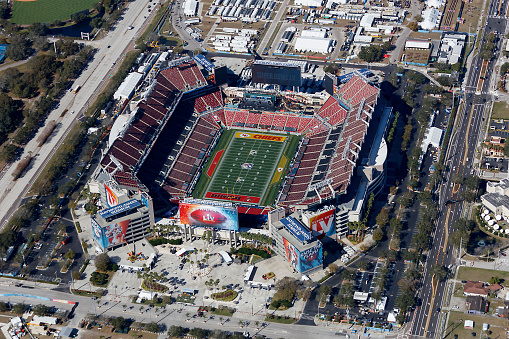 Chiefs side: Max Christopher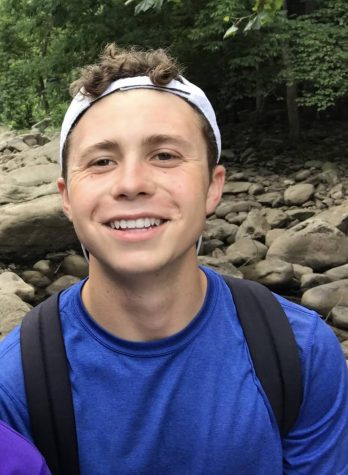 With the turbulent and ever changing 2020-21 NFL season drawing to a close, Super Bowl LV is here to end the season with a bang.  Many are anxiously awaiting the game, whether that be for Mahomes-Brady faceoff, a half-time performance from The Weeknd, or the various commercials.  One thing is certain though: only one team can come out victorious.  While many would like to believe that Brady will clinch himself a seventh Super Bowl title, I think the Kansas City Chiefs will come away victorious for a second year in a row.  Here's why:
Reason #1: Returning roster
Kansas City is coming hot off the heels of a 31-20 win against the San Francisco 49ers in Super Bowl LIV.  The second Super Bowl appearance of the Tampa Bay Buccaneers shows little championship experience outside of former Patriots Tom Brady and Rob Gronkowski. While still good players, an entire squad that won a championship returning for a second year just screams success. A quick glance at Super Bowl winners from the past thirty years shows that only once has a returning Super Bowl champ – the New England Patriots in 2018 – lost. Clear communication and strong leadership from Andy Reid, as well as championship experience will help Kansas City put Tampa Bay in its place.
Reason #2: Offense
The Chiefs have had one of the strongest offenses this season.  While going up against the Bucs' defense should make for a good game, they have nothing in the way of the offense Kansas City boasts.  Not only does Mahomes average .6 more yards per play than Brady, but Tyreek Hill and Travis Kelce have racked up 282 and 227 receiving yards respectively in the postseason, compared to top Tampa Bay receivers Chris Goodwin and Mike Evans' 223 and 173 yards.  And while Darrel Williams is far from Leonard Fournette's 211 rushing yards, Kansas City has secured a stronger unit of receivers.  So despite a battered and bruised offensive line and some trouble with defense, the Chiefs will surely have no trouble getting the upper hand on the Bucs.
Reason #3: Patrick Mahomes
While Brady – having made nine prior Super Bowl appearances and winning six of them – might seem like the better quarterback, the fourth year Mahomes is a more viable contender.  Being Kansas City's strongest asset, Mahomes has a 108.7 passer rating, the highest in NFL history, and is 1-0 against Tampa Bay.  Experience is often an indicator of success, and Mahomes has experience on top of being some fresh blood for the Chiefs.  Ultimately, the successes of either quarterback will not come down to a statistical analysis, but by the pure grit and determination of the player.  Many are excited to see a passing of the torch of sorts between the two G.O.A.T.s, with Mahomes triumphing over Brady in a similar fashion to the late Leon Spinks' 1978 win against Muhammad Ali.
At the end of the day, one can spew off any number of statistics or reasonings for why one team might beat the other.  I think in the case of Super Bowl LV, the call is a very close one, and it should be a thoroughly entertaining game.  Despite this, I feel there is enough evidence to back Mahomes and the Chiefs for clinching their second Super Bowl title in a row.
Score Prediction: Kansas City 31 – Tampa Bay 24
---
Buccaneers side: Oliver Hinson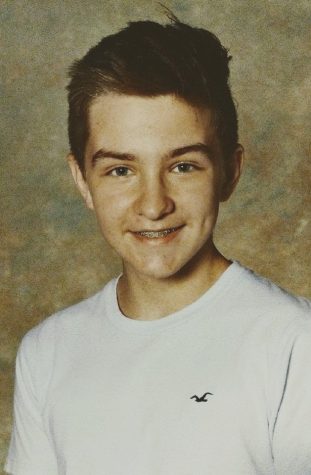 This is the 55th installment of the NFL's Super Bowl, and the 10th episode that will feature Tom Brady as a starting quarterback. In a true "clash of the titans" storyline, the G.O.A.T. will be facing off against Patrick Mahomes, and so far, sports bettors are favoring the young phenom; Mahomes and the Chiefs open as 3-point favorites. However, even with the majority of sports fans against me, I'll be taking the opposite side. I think the Buccaneers will come away victorious, and here's why.
Reason #1: Defense
The Buccaneers ranked 6th in the NFL for total defense in 2020, but it goes so much deeper than that. When Bruce Bowles took on the defensive coordinator position for Tampa Bay in 2019, he received a unit that consistently placed in the bottom half of the league, but he has changed all of that in just two years. Their strongest asset is undoubtedly their run defense; this season, they allowed just 77 rushing yards per game, and even the most intimidating running backs in the league just couldn't get it going (just ask Alvin Kamara, who only ran for 87 yards against them in Week 1). Also taking great strides this year was the pass rush, as outside linebackers Shaquil Barrett and Jason Pierre-Paul combined for 17.5 sacks, while the team as a whole finished 4th in the league with 48. What's more is, the Chiefs are missing left tackle Eric Fisher, and although Patrick Mahomes is known to run around in the pocket, this ensemble of defensive talent will assuredly put loads of pressure on the speedy 25-year-old. Young quarterbacks are prone to bad decisions, and despite the mental toughness that we've seen from Mahomes throughout his career, he still has far less experience than his opponent, and according to his own words, he didn't even learn to read defenses until 2019. All that pressure in a Super Bowl environment may prove too much for him, and the Bucs' secondary could be feasting all game.
Reason #2: Home-field advantage and underdog status
Admittedly, these may be a stretch, but they're still worth thinking about. Super Bowl LV will make history this year as the first Super Bowl to be played at one of the team's home stadiums, and the advantage will go to Tom Brady and the Buccaneers. Thousands of Tampa Bay fans will flood the stadium to cheer on their hometown team, and while this doesn't assure victory in any way, it statistically goes a long way for Brady. Across his career, the 43-year-old has played 174 home games, and he has won 84.4 percent of them. Even that doesn't truly capture the madness, though; after the first 5 years of his career, he started to kick it up a notch, and since 2007, his home winning percentage has increased to a blistering 86.7%. Giving Tom Terrific a home game is like giving Steph Curry a wide-open 3 pointer. The other stat that I'm bringing up, though, takes a little bit more to understand. The Buccaneers won 11 regular season games this year, while the Chiefs won 14. To most, this would mean that the Chiefs have a better chance of winning this matchup, but in recent years, the trend actually goes in the opposite direction. Consider this: 11 of the past 20 Super Bowl winners have had a worse regular season record than their opponent, while only 5 of the past 20 winners have had a better record than their opponent. For some reason, the underdog seems to prevail more often than not in this competition, and there's really no clear reason why. Perhaps they have momentum from playing an extra playoff game, or maybe the fans just love an unlikely winner. For whatever reason, the Bucs' lackluster regular season could actually serve them well in this game. Also, before I go, I should mention that 3 of those 5 winners with a better record than their opponent were Patriots teams led by, you guessed it, Tom Brady.
Reason #3: It's Tom Brady
Tom Brady. Touchdown Tom. Tom Terrific. TB12. The Comeback Kid. The GOAT. Whatever you want to call him, Tom Brady is the greatest quarterback in NFL history, and any naysayers are simply living in delusion. This year, though, it seems that we've got a whole lot of deniers, as the 6-time Super Bowl champion's advanced age has many saying that a new age is coming, and that Patrick Mahomes is the better option tonight. One of the opposition's main arguments is that Kansas City's defense does not allow many downfield passes, and this year, Tom Brady has shown us that his decision-making skills are not what they used to be, throwing 12 interceptions on the season, and giving the Packers three free possessions in one game during the NFC Championship. However, the Chiefs' defense is certainly spotty at times, and if anyone can be patient, it's Brady. His decision-making skills have been on display throughout his entire career, and he has read more defenses than any quarterback alive today. With a plethora of offensive weapons at his disposal, featuring wide receiver Mike Evans, running back Leonard Fournette, and tight end/longtime teammate Rob Gronkowski, he will have bountiful options on every play, and nobody can make the right decision more often than the 3-time MVP. Even this season, he finished with a 102.2 passer rating and over 4600 yards. He's clearly still got it, and if he can simply do what he does day in and day out, he'll have smooth sailing en route to his 7th Lombardi trophy. If you want to bet against him, just remember these stats: 44 playoff games, 39 comebacks, 48 game-winning drives. If that still isn't enough to jog your memory, maybe this one will do: 28-3. Goodnight.
Score Prediction: 31-28 Buccaneers (game-winner by Gostkowski, of course)