Clubs are a fantastic way for students to build relationships, communication, and leadership skills and get involved in their school and community. 
On Friday Sept. 22, Norwin High School hosted its annual Club and Activity Fair. The Fair took place in the cafeteria during each of the lunch periods. The purpose of the Club Fair is to introduce the 27 different clubs the high school offers and encourages students to participate in activities they may be interested in. 
"Clubs allow for people's interests to be brought into their life at school," said Student Council School Board representative senior Kailey Resnik. "Some clubs create open opportunities for things that some may have never considered."
The 2023-2024 Club Fair set up displays to advertise their respective clubs provided the opportunities that may come with joining their club. By joining a club, students have the opportunity to further their academic pursuits, foster creative thinking, and build skills beyond the classroom.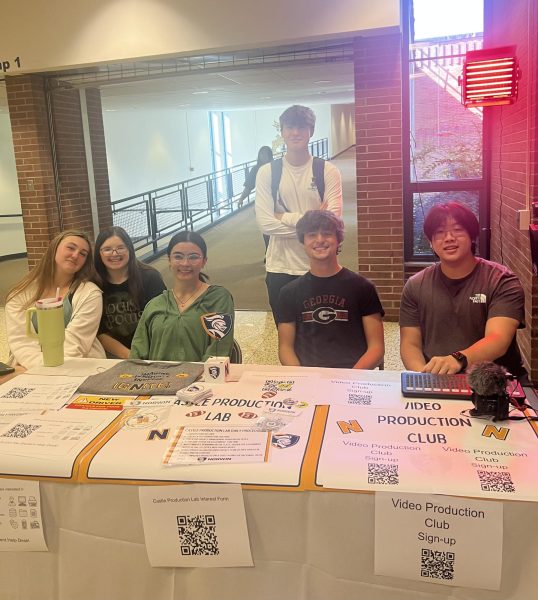 "Being in a club helps you work well with a group and teaches you things like leadership skills," said FBLA secretary Jack Cassley.
This year, clubs such as the Science Challenge Squad, Health Occupation Students of America and other clubs handed out lollipops and fliers to those interested in joining their club.
There are many new clubs this year including: Garden Club, Global Literature Club, and possibly in the near future Pickle Ball Club.
Joining a club is a great way to pursue academic interests outside of school, meet new people with similar ideas, and find new opportunities.