A new type of plunge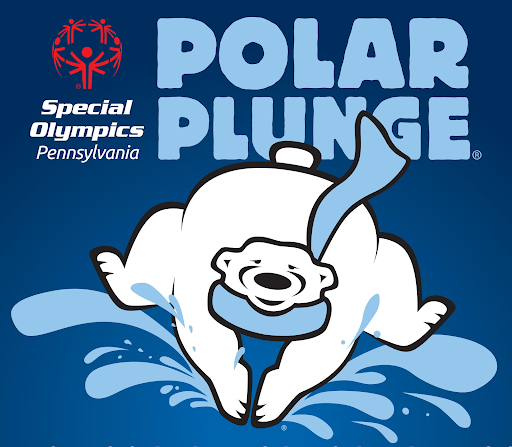 The Pittsburgh Polar plunge takes place every winter, raising money for Special Olympics.  The Polar Plunge is a fundraising event where individuals pledge money for a chance to jump into icy cold water in the freezing winter weather.  
      This year's plunge has been rebranded to the Polar Pop, due to the coronavirus pandemic.  This year, instead of jumping into cold water, participants will take a video of themselves popping a cold water balloon over their head and then challenging 5other people.  
      The plunge has been taking place since the 1920s.  Norwin High School's Peer Mentor and Buddy Club has been participating in the Polar Plunge for years.
     "The students will miss getting together for the Polar Plunge event," said Mrs. King, co-sponsor of the Peer Mentor and Buddy Club.  "It is always fun to cheer each other on as participants jump into the cold water."  
     Members of Norwin's Peer Mentor and Buddy Club usually get the opportunity to travel to Heinz Field for the plunge and raise money by having bake sales.  This year, students have elected to donate their own money and have the opportunity to participate in the polar pop.
     "We will miss the fundraising and chance to visit with friends" said King.  
     The Polar Plunge is a beloved event that typically draws participants from schools all over the Pittsburgh area.  Many students look forward to it all year long.  
      "One of my favorite things about the Polar Plunge is that you do it as a group," said junior Mary Kochis, who has participated in the plunge for multiple years.  "When you jump into the water you can jump with a bunch of other people.  It makes it a lot less scary and way more fun."
     The Polar Plunge is more than a fundraising event, it's a chance for students to spend time together. 
    "Going to Pittsburgh on a bus is always fun because we sing songs together and have a good time," said Kochis.
     Even though this year's Polar Plunge has been moved to a completely virtual format, it has still drawn the same enthusiastic participants.  Local celebrities have been posting their own Polar Pop videos, including football stars, senators, coaches, reporters, and more have been taking on the pop.
       It will still be dearly missed this year, with hopes of returning to the normal format again next year.       
     "The events provide a sense of unity and connectedness between students," said King.