K-4 students comeback for 4-Days instruction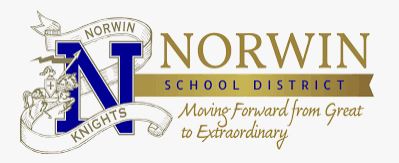 On Feb. 1, 2021, Superintendent Dr. Jeff Taylor sent an email that updated the new progression of schedules. This new schedule and plan is to give K-4 students the option of a 4-Day in school learning or full online learning experience.      
     The change and idea was influenced by the Pennsylvania Department of Education and the Pennsylvania Department of Health claim that: "public schools in counties with substantial transmission consider returning elementary school students to in-person instruction, while secondary school students remain fully remote, provided they follow all applicable orders and safety protocols."      
     The reasoning for these new recommendations is that a recent study showed that children 10-14 have a lower susceptibility to SARS-CoV-2 than adults. Norwin elementary students and parents have 3 choices.  The elementary schools will provide either a 4-day in person school with students coming Monday, Tuesday, Thursday, and Friday, while Wednesdays remain fully remote and asynchronous. Or, students can opt for a fully online synchronous school Monday, Tuesday, Thursday, and Friday.  The Norwin Online Academy is also still an option to K-4 students. The new schedule of students attending school 4-days a week went  into effect on Feb. 15. Dr. Jeff Taylor addressed the Norwin families confirming this information February 11.  He clarified certain aspects that are affected or unaffected by the change. Some information from Dr. Taylor's email:
In K-4, the District will no longer offer the Hybrid with Synchronous Instruction Operational Model;

The other two operational models for K-4 students are the Remote with Synchronous Instruction Model and the Norwin Online Academy;

In K-4, the District will no longer use Blue and Gold student groups; 

Wednesdays will continue to be remote, asynchronous instruction days in order to provide time for small group instruction, remediation, and enrichment through differentiated instruction; and

Curbside pickup will continue to be offered from 11:00 a.m. to noon Wednesdays at every Norwin school until further notice.

I

 As for transportation, Norwin is aware that bussing may find it difficult to social distance with the increased number of children. Thus, elementary students have been assigned seats. It is also expected that there will be a few minor delays when it comes to pickups and drop offs due to this increased number of students. Norwin now has allowed parents to monitor their children's bus using the First View App that allows families to track their kid's bus. For more information on how to access this app, Click here

     Additionally, in the email sent out on Feb. 11, the email communicated that there are plans in the works for 5-12 students to attend school for 4 days soon as well. Taylor's next priority is to get the seniors in school 4 days as well.  Norwin seniors 4-Day instruction is slated to begin Monday Feb. 22, 2021.

      "At the elementary level, I feel that in person learning is most effective.  It is very important at this level to have the in person instruction and to be able to model, explain and help students produce quality results," said Mr. Miller, a fourth grade teacher at Sunset Valley Elementary School, regarding the new changes. "There is a wide variety of skill levels for technology at the elementary level therefore remote learning can lead to many challenges that negatively affect learning.  Also, there seems to be a better level of motivation when learning is done in person.  On the negative side, having a classroom of 20 plus students makes it impossible to properly social distance which is very worrisome in the age of COVID."  

       The new and always evolving schedules are a product of a new and changing world. No matter what the future of Norwin's learning  becomes, together we will always be #NorwinStrong.