Norwin's Lady Knight bowling team make it WIPBLs
    Even when faced with extraordinary circumstances due to COVID-19 the Norwin Girls owling team managed to claim a spot at WIPBLs on Feb 18.
          Rounding out the season with a 8-2 record, the Lady Knights are ready to roll their way into one of the top spots at WIPBLs.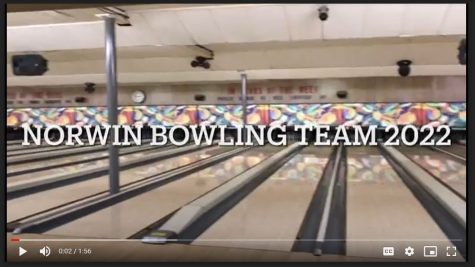 "We are really excited that we made it to WIPBLs," said sophomore Justine Stolinski, the highest averaging bowler on the girls team. "I was really worried we wouldn't have a complete team this year but I'm so glad we did." 
     The Lady Knights did especially well this year considering only two of the six girls on team were returning bowlers. 
    "I'm very happy that I was able to do so well my freshman year," said freshman Angela Furin. "It was so nice being able to meet new people and play the sport I love."
     Out of the four new bowlers on the girls team this season, three were seniors. Reaching WIPBLs this year with so many new girls was a welcome surprise. 
     "With being a senior, I joined with some friends hoping to just have a good time," said senior Carly Kubacka. "Making it to WIPBLs is crazy. I wasn't expecting us to do as good as we did this year and I'm so excited that we made it." 
     Throughout their season the girl's only losses was to McKeesport, who they expect to play at WIPBLs. 
     "I'm not worried about having to face McKeesport again," said Stolinski. "I just need to focus on myself and how I'm going to bowl. There are so many great teams at WIPBLs that I'm not worried about any in particular."
     In addition to the girls making team WIPBLs, senior Ethan Dutka has made it into the WIPBLs singles competition, where he will bowl as an individual on Feb 24. He rounded out the season with an average of 215.63 pins, his average being the highest for the center PA team section. 
     "I'm very excited to have made it to WIPBL Singles for my senior year," said Dutka. "I wish the whole team would have made it with me, but I'm glad we were able to do as well as we did."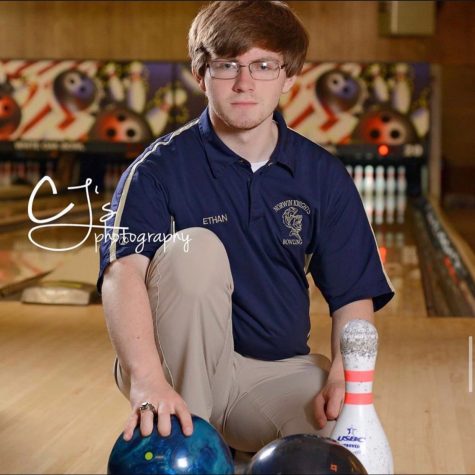 Despite the fact that any matches for the season were postponed until Jan 13, the Norwin Boys bowling team were able to have their season. While the schedule was different from other years they bowlers were able to bowl consistent games.
With starting off the season with only four bowlers, the boys bowling team was able to round out their season with a 5-4 record, losing twice to Serra Catholic and Woodland Hills.
     "Even though bowling this year was different because of COVID-19 we still were able to have a decent season," said junior Alex Redmond. "We always kept our heads high for the next match."
     Rounding out the season with their second match against McKeesport, the boys managed to win with a total of 2191 pins. The highest scorer for the game was Ethan Dutka with 591 total pins.
Even with the disappointment from not reaching WIPBLs this year the boys are still proud of what they accomplished in the face of uncertainty.
"This team is full of people with joyful attitudes," said freshman Mike Mihalchik. "I can't wait to see what the future holds for this team."