Kendrick Lamar vs Kanye West – A Great and Terrible Debate
Rap fans in online discussions seem to constantly pit these prolific artists against each other. But, who's really better, and what can we learn from this debate?
"Kanye is the better artist, Kendrick is the better rapper." This is one of the worst music takes I've heard. It also happens to be one of the most popular sentiments spread across online rap discussions. How do you compare two artists who have little in common besides their massive fame? Don't get me wrong, their popularity is an important shared quality. In fact, thanks in large part to these two prolific artists, hip hop has not only made its way into the mainstream but has become cemented as a dominant genre in America and really in the world at large. However, calling one a better "artist" and one a better "rapper" seems beyond misguided to me.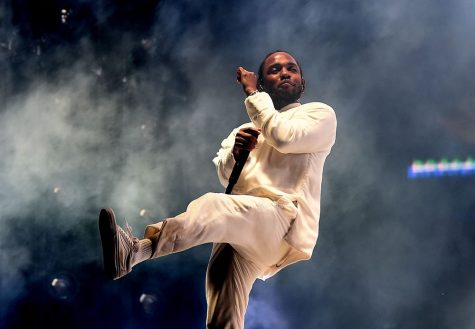 First of all, how do we quantify what a "better" artist is? For the sake of the argument, I'll assume that we mean Kanye's endeavors in fashion, film, architecture, music production, and performance art when we say "art." Kanye has branched into more territory than Kendrick, so he must be "better" at art. This argument breaks down when we look at what Kendrick has done outside of his rapping. Kendrick's live shows certainly rival Kanye's in "artistic" content, visual stimulation, and showmanship. Just look at Coachella 2017, the 2016 BET Awards, or the 2016 Grammys. Kendrick is performing his artistic vision live on stage. It may not match the scale of Kanye's "Yeezus Tour" or similar performances, but scale isn't everything in art. Kendrick hasn't broken into fashion, film, or architecture, but his music videos hold greater artistic integrity and carry a deeper message than many feature films today. It is also important to remember that Kendrick is a full decade younger than Kanye, meaning that if the last ten years are any good reference, he is bound to accomplish even more groundbreaking work in the next decade.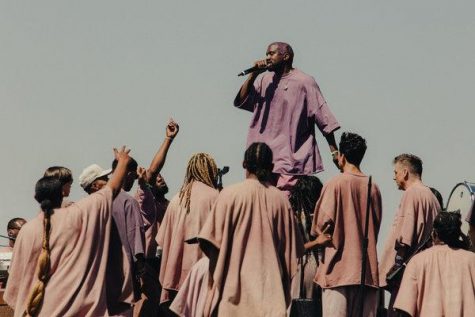 This isn't to diminish Kanye's work, however. Kanye has been pushing boundaries since he first began producing music in the mid-'90s, and continues to do so despite some recent stagnation. But to settle the debate, we need to determine if Kanye is the "worse" rapper. By any metric, Kanye is an excellent rapper. Looking at the diversity of his flow, his ability to find the rhythm of a beat, his sheer lyrical content, these are all sorely overlooked qualities of Kanye's abilities. His more outlandish choices, such as purposefully shocking lyrics and at times including wild screams lead many to draw incorrect conclusions. It is also important to recognize that Kanye sings more than he raps. Kendrick's career is defined by nearly flawless bars, wrapping his message into powerful poetry which he delivers in a range of styles. Kanye is often found singing large parts of songs and rapping others, diving into comedic skits and spoken word refrains. In terms of pure rap ability, one need look no further than "No More Parties in LA," one of the greatest tracks from one of Kanye's greatest albums, "The Life of Pablo." On the song, Kendrick is featured for a verse. It is agreed nearly unanimously that the verse was a strong Kendrick feature, but that Kanye definitely performed better. There was little singing from Kanye on this song, he simply delivers a great rap performance, which beats Kendrick's in the aforementioned metrics by which I judge rap. One song is usually not enough to form any meaningful conclusion, but looking at both artists' discographies and then this track, it is hard not to conclude that Kanye can measure up to Kendrick's rapping abilities.
  Despite all this, the rap community will still always want to know who is better. Comparing artists is just what fans do, we can't help it. The answer may not be easy to accept, but here it is: just pick who you like more. It's painfully simple, but we need to learn that art can't be quantified (yes I know I spent a whole article trying to do just that). It's all about what you connect with, what sounds pleasant to you, and where you are in your own creative life. Personally, I flip between the two constantly. One day I'll swear that no rap album can match Kenrick's "To Pimp a Butterfly" and the next I'll argue that Kanye's "The College Dropout" saved the genre. Really, the only thing to take away from this debate is that some artists who are pitted against each other may just have two different skill sets, and that no one can tell you what "good" art is.