We need to let go of Juju
Smith-Schuster has been with the Steelers for 4 years, and he says he'd like to resign with the team, but do we really want him?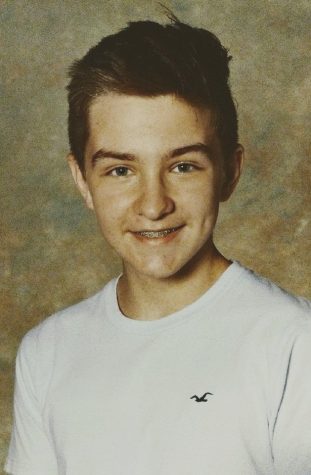 The Steelers are facing a mountain of payroll issues this season.  With 20 players ready to hit the free agent market and a salary total that will most certainly go over the cap limit in 2021, the Steelers need to prioritize their signings. Any wrong move could set the team up for a long period of crippling financial problems, which could seriously hamper their chances of winning a Super Bowl in the coming years. So far, they've restructured Ben Roethlisberger's remaining contract, and his cap hit (total regular salary divided by years of contract) has been lowered by $15 million, but the complications don't stop there. Juju Smith-Schuster, the longest-tenured wide receiver on Pittsburgh's roster, is ready to talk about his contract; he made that clear with a comment on an Instagram post about Roethlisberger's contract. This is a crucial juncture for the Steelers, and while many fans would love to keep their beloved receiver in the black and gold, resigning him sadly doesn't make sense for him or the team. His production has slowed significantly since his rookie season, and his price tag is too steep for Pittsburgh to pay.
To be clear, this isn't anything against Smith-Schuster, and it certainly isn't his fault. The fact of the matter is, after his stellar year in 2018, his numbers have not been the same. From the 2018 season to the 2019 season, Smith-Schuster's yards per game dropped from 89.1 to 46.0, and his reception total decreased from 111 all the way down to 42. A lot of this can be attributed to Ben Roethlisberger's season-ending injury; with the seasoned veteran out for nearly the entire year, Smith-Schuster was left to catch passes from the far-inferior likes of Mason Rudolph and Devlin Hodges, who, over the course of 15 weeks, managed to throw 18 touchdown passes… and 17 interceptions. It's hard to rack up receptions when your quarterback can't find you to save his life, and unfortunately for Smith-Schuster, this wasn't the only absence holding him back. The Steelers let go of Antonio Brown after the 2018 season, and while the release may have improved their locker room dynamic, the effect it had on Juju was unforeseen and certainly negative. After all, his first two years in Pittsburgh were spent as a slot receiver, which is a receiver that lines up next to an offensive tackle rather than the sideline. This role served the youngster well; as teams focused their attention on Brown, Smith-Schuster was able to find open space and convert it into copious yardage. After the elder's departure, though, Juju automatically became the #1 option, and he was moved to the outside. The majority of the opposing defense's attention went to him, and he unfortunately wasn't able to produce the way he did in the previous year. His numbers rose slightly in 2020, but they still aren't where they used to be, or where they should be. I mention "should be" because Smith-Schuster's estimated market value is just over $16 million per year. This number basically means that when he enters free agency on March 17, we should expect to see several teams offer him a contract at or around that amount. If the Steelers were to take Juju up on that offer, his salary would essentially dwarf that of every other Steelers receiver, despite not even being the best on his own team. In 2020, his 831 receiving yards and 51.9 yards/game were only good enough for 3rd place in the Steelers' receiving core, behind Diontae Johnson and Chase Claypool in both categories. He may be the longest-tenured, but he's certainly not the most productive, and he definitely isn't worth a $16 million price tag. Instead of trying to keep a couple of fair weather fans happy, the Steelers need to take the money they would have spent on Smith-Schuster and sign one of the other free agents that they currently can't afford to pay. Plus, let's remember one more thing: there are 31 other teams in the NFL, and many of them can provide the 24-year-old with a better situation than the Steelers can. Yes, I know he has publicly stated his desire to stay in Pittsburgh, but he also said that his biggest wishes for free agency are to be placed on a team that could contend for a Super Bowl and to be paid "a reasonable price" for what he's worth. The Steelers are nowhere near contending, and they certainly cannot afford to pay him the amount he wants. It would make more sense for him to join a team like, say, the Los Angeles Chargers. With over $30 million in cap space, L.A. could finally give the receiver the payday he's always wanted, along with a star quarterback in Justin Herbert. Paired with the reigning Rookie of the Year, Juju's numbers could see a sharp increase, and one day, his salary could do the same. If he's more focused on immediate winning, though, he could opt for the Green Bay Packers, who boast Future Hall of Fame quarterback Aaron Rodgers, as well as Davante Adams, the 28-year-old wide receiver whose exceptional talent distracts opposing defenses all game from his fellow wideouts, one of which could be Juju himself. The point is, Smith-Schuster is certainly not locked in to the Steelers organization, and letting him find a new team could be beneficial to both him and the team. 
Of course, crazier things have happened. Maybe Smith-Schuster is willing to take a substantial pay cut, or maybe the Steelers are willing to open their pocketbooks and spend their money unwisely, as sports teams are so prone to doing. There's no telling what will happen. I just know what I think should happen.