College Sports vs. COVID
Touching base with Norwwin alumni competing athletically in college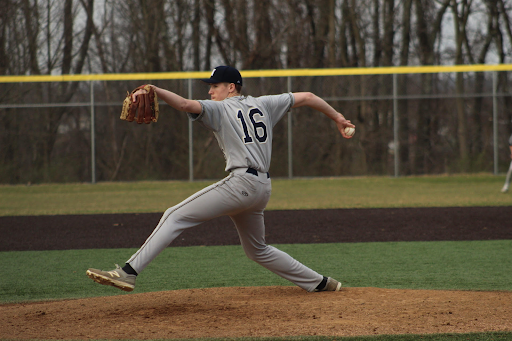 In the midst of the COVID-19 pandemic, college athletes struggle to find consistency in any type of routine.  Cancellations, postponements, quarantine, and contact tracing make for a season unlike any other for student athletes.  At times, with no true guidance from the NCAA, conferences and universities have been forced to make their own decisions regarding the continuation of athletics.
     To fans, college athletics can look relatively normal, with games continuing and tournaments still to be played.  But to the athletes, things could not be more different.  Athletes struggle to prepare for their seasons as the pandemic rages on, each day bringing new challenges and uncertainties.  
     "Right now some of the biggest challenges is that if someone tests positive, we lose an entire section of our team for 10 days," said Sean Pavlic, 2020 graduate and football player at Saint Vincent College.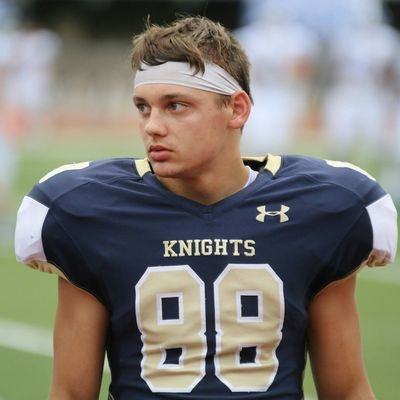 Contact tracing is something that has affected many teams, as Universities strive to reduce the spread of COVID-19 on campus.
     "Getting our offseason work in during COVID is practically impossible because there is always contact tracing and new quarantines," said Garrett Senchur, who graduated in 2020 and now plays baseball for Allegheny College. 
     From sport to sport, things can vary.  NCAA college football took place in the fall with most changes just involving numbers of spectators or masks.  Other fall sports like women's volleyball and soccer were rescheduled for the spring by certain conferences and are currently taking place.  These rescheduled seasons caused many conflicts in scheduling gym time.
     "Every sport is playing right now so it's challenging to get consistent gym times," said Tori Nicholes, 2020 graduate and volleyball player at Shepherdstown University.  "Right now we practice 8-10 at night which is super late and not ideal, but with literally almost every sport in the gym, it's hard to schedule."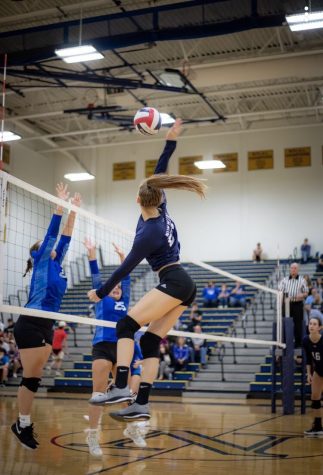 Not all athletes were lucky enough to get to participate in this rescheduled season.
      "We are not able to play games this spring semester," said Rachel Langsdorf, who graduated in 2019 and now plays Division I volleyball at Saint Francis University. 
     Saint Francis, which competes in the Northeast conference, made the decision to not compete in women's volleyball this year.  Some other members of the Northeast Conference are competing.  
      "It is challenging to know other teams in our conference are playing and having a season," said Langsdorf. "Despite that, practices and lifts are very meaningful." 
     A common problem popping up for these student athletes participating in the rescheduled season is that most of them schedule their hardest classes for the spring semester, knowing they will have no sports season that semester.  Now that classes are already scheduled, most student athletes are learning to deal with the difficult balance. 
     "I know a lot of girls have important labs this spring," said Langsdorf.  "It has been nice to be in classes with no volleyball season and not miss out!" 
     These student athletes still try to make the best of the opportunities they get each day, as there is no way to truly know when the last game could be, or when they could be shut down for weeks at a time.  In women's college volleyball, 6 of the 10 teams in the top 10 have already lost games due to COVID issues.  In the most popular winter NCAA sport, men's college basketball, not one team in the top 25 of the AP poll has played all of their originally scheduled games, with new cancellations and postponements popping up week after week.  This uncertainty takes a serious toll on student athletes' mental health and ability to stay motivated.
     "The uncertainty of whether we would have a season or not has definitely been one of the most difficult parts," said Naina Navalgund who graduated in 2017 and plays golf at Seton Hill University.  "Our coach wants to keep us motivated but we have been wondering if it's worth it, especially as a senior knowing my time as a season athlete is coming to an end."  
     College athletes have watched high school athletes participate in the same sports all year long, which can be discouraging for the student athletes.
     "It's frustrating," said Navalgund.  "Golf was one of the few sports that people were playing all year throughout the pandemic, but since the conference called off all sports we didn't get to compete in any tournaments."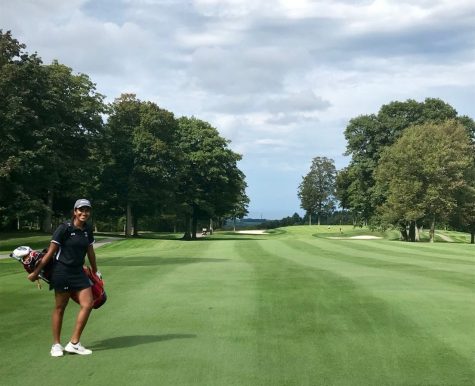 Navalgund, like many other Norwin alumni, competes in Division II athletics in the Pennsylvania State Athletic Conference (PSAC).  The PSAC cancelled all 2020 fall sports. 
     "We aren't playing any games this year, and we have no scrimmages scheduled," said Nicholes, who also plays in the PSAC.  "I just hope we can play in the fall."
     For freshman athletes like Nicholes, adjusting to the new setting and new team in a year such as this has been very challenging. 
     "Without having a season at all it's still awkward sometimes with the upperclassmen I don't know extremely well," said Nicholes.  
     For many students the challenges have changed their mentality regarding their sport and has given student athletes a sense of gratitude.
"
"At any moment any of us can not have the ability to play or miss games from the pandemic," said Pavlic.  "I am thankful I have been healthy enough to still be able to play through all of this.""
— Sean Pavlic