Spring break and lifted restrictions
  The Norwin School District will have its annual Spring Break Vacation starting on the end of the school day Friday March 26 to Tuesday April 6  for a total of 5 days not including the weekend. This will be the first time the district has an entire week dedicated to spring break.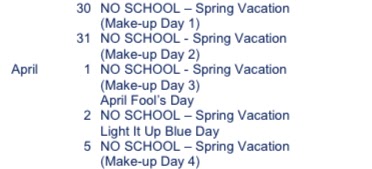 Traditionally in the district, Spring Break would only be for 4 days or less, depending on if make-up days are needed to be u
sed, with students returning back to school on the Monday. Due to the district's efforts, usual snow days that would have affected the normal running of school were turned into synchronous learning day. Therefore there is no reason to use the make up days scheduled for during spring break. 
Many students are traveling or have planned trips over the break.
  "I spent my whole summer in Georgia and it's a place that I really enjoy and I feel like I belong there more so than here. So in light of COVID lightening up, and senior year sucking I'm taking the trip to just have a good time," said Alanna Neidgh, a Norwin senior, talking about her plans to go to Georgia over spring break.
      It should be noted that in the past, during both the Thanksgiving and Christmas breaks, there was a rise in COVID-19 cases that led to the school shutting down and resorting to a full online learning model. The district has provided the school community with access to a COVID tracker that shows the number of active cases among students and staff at any given time.
  According to the schools website, out of state travel bans have been lifted and some public places have reopened with regards to safety. 
  "I'm going to Florida because my family and I want to get away from all of this COVID-19 stuff. We didn't go on vacation last year at all because of it and we are getting really tired of it," said Lizzy Nicolson, a Norwin junior. " We don't have to wear masks there but our family said if an area is very packed we will still be courteous and wear ours. Our grandma has a house down there and we are going to stay with her."
  Mar. 1, 2021, Governor Tom Wolf lifted his out-of-state restrictions and revised mitigation measures. 
 "Pennsylvania is taking a measured approach to revising or lifting mitigation orders," Gov. Wolf said. "The reason we are seeing cases drop can be attributed, in part, to people following the mitigation efforts we have in place. Mask-wearing, social distancing and hand hygiene are making a difference and need to continue even as we see more and more people fully vaccinated. We need to balance protecting public health with leading the state to a robust economic recovery. We are lifting mitigation efforts only when we believe it is safe to do so."
   As of March 19, the district reopened its doors to 5 days of in-person learning. And with spring break just around the corner, there are concerns about the number of students that are now in the building and the rise that may occur in COVID-19 cases after the break. 
 "I don't know how the COVID cases are going to be," said freshman Autumn Acosta. "But there is a concern that they could go up and that the schools could get shut down again."
     The district released an email with details on how it intends to keep the school buildings a clean and safe learning environment. The email mentions that they are in keeping with the cleaning guidelines set by the CDC and school surfaces are being thoroughly cleaned daily. 
   Before the district transitioned to 5-days of in-person learning, parents and students were given the option of remaining in the hybrid model, moving to Norwin Online Academy (NOA) or making the transition to 5 days in person learning. It is unclear at this time if they will be given these choices again after the break.
   An App was even made to try to monitor symptoms when traveling, COVID Alert PA. The app is completely voluntary and does not track the user. The app is designed for COVID check ins, alerts for possible exposures, and provide public health in PA. This app can work in Alabama, Arizona, California, Colorado, Connecticut, Delaware, District of Columbia, Hawaii, Louisiana, Maryland, Michigan, Minnesota, Nevada, New Jersey, New York, North Carolina, North Dakota, Utah, Virginia, Washington, and Wyoming. Click here to download COVID Alert PA app
Due to the Governor's new change in restrictions, Dr. Heather Newell (Norwin's Pandemic Coordinator), released new trip forms for students that wish to go out of state. The forms can either be found in the email Newell sent out Mar. 1 or the Norwin website under the forms tab. There are two separate forms, one for High School, Middle School, and Hillcrest, and the other for Hahntown, Sheridan, Stewartsville, and Sunset Valley. Norwin has also provided many new COVID trackers that parents and students can easily monitor COVID cases in the school. With the upcoming new school model with students given the option of going back to school for five days in person, the COVID tracker can allow students to see the change in cases and take more precautions if they choose to.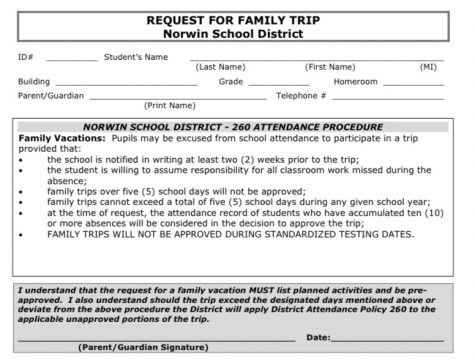 ---
Gov. Tom Wolf released the following changes on his website: 
Revised maximum occupancy limits for indoor events to allow for 15% of maximum occupancy, regardless of venue size.

Core public health measures such as face covering (mask-wearing), social distancing, and hand hygiene still must be enforced. The 15% of maximum occupancy is permitted only if attendees and workers are able to comply with the 6-foot physical distancing requirement.

Revised maximum occupancy limits for outdoor events to allow for 20% of maximum occupancy, regardless of venue size.

Core public health measures such as face covering (mask-wearing), social distancing, and hand hygiene still must be enforced. The 20% of maximum occupancy is permitted only if attendees and workers are able to comply with the 6-foot physical distancing requirement.

Eliminate out-of-state travel restrictions.

  In November, the Department of Health provided an

updated travel order

requiring anyone over the age of 11 who visits from another state to provide evidence of a negative COVID-19 test or place themselves in a travel quarantine for 14 days upon entering Pennsylvania. Today, this order was rescinded. The current downward trend of cases nationwide and implementation of testing requirements and universal face covering on public transportation and transportation hubs are reducing the risk that interstate travel is a vector of disease transmission.
 Also on the website, Wolf provided what led to his decision to less restrictions: 
Percent of population receiving at least one dose of vaccine: 14 percent of the population under the jurisdiction of the Department of Health has received at least one dose of vaccine; if you remove those under age 16, the percentage increases to 16.9.

Percent positivity; this stands at 6.3%

The incidence rate per 100,000 residents; this stands at 101.3 over a 7-day period; and

Hospital bed capacity (availability) stands at 41%.
  Under the previous order, Pennsylvania residents that refused to be tested for COVID after returning from out-of-state would have to be quarantined for two weeks but this restriction is no more. Pennsylvania citizens can leave the state without the precautions set before. 
Leave a Comment
About the Contributors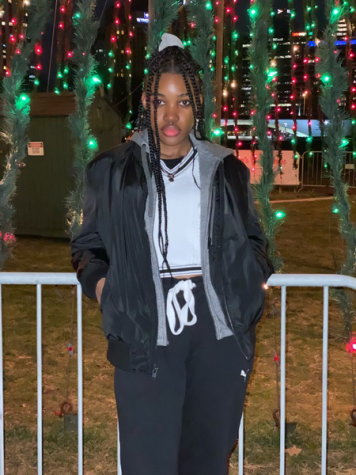 Rochelle Lawrence, Writer
Rochelle Lawrence is a senior at the Norwin High School. This is her first year as a writer for the school's newspaper. She enjoys being able to tell a...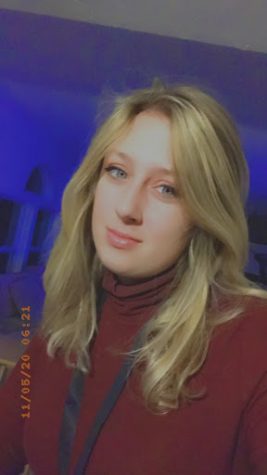 Mackenzie Shrum, Treasurer/ Advertisement Coordinator
 Mackenzie Shrum has been a member and writer of the newspaper staff for three years and is a current senior at Norwin High School. She enjoys and loves...