Teachers roll with changes
Teachers adapting to COVID-19 and reactions to returning to five days
      Throughout this difficult year everyone has had to learn to overcome new obstacles. Student's have had to continuously adapt to new ways of learning and work to accomplish their goals even with these unpresented challenges. Without teachers continuously adapting and dedicating their time to their student's learning, continuing on with a successful school year would have been nearly impossible. Teachers have become one of the many unsung heroes of this pandemic. Now, as Norwin closes in on the end of the year, it's important to understand how teachers have felt and worked through these difficult times. 
     "The most difficult part of teaching during a pandemic has definitely been  the lack of social interaction and consistency," said Miss Pecora. "This school year is truly unprecedented & I think we've all done a really great job of being flexible and adapting to any and every situation that comes our way. I absolutely love school and I am naturally a perfectionist so on a normal basis in a normal school year, I usually spend countless hours planning and preparing for the upcoming weeks. However this year, it was that times ten!"
     This school year has not only been difficult for students but teachers too. Learning to teach online and keep their students engaged has been a year long struggle. 
     "I view my job as the teacher to help create ways to engage students in the content and material for each lesson, but the ultimate decision to be engaged in the learning process is up to each student." said Mr. David Brozeski. "I am fortunate to have many students who have made the choice to stay actively engaged throughout this school year and expect them to finish strong!"
    Not only students had to learn how to navigate the world of online learning, so did teachers. From figuring out how to make all assignments adaptable to Google Classroom, to making sure students turn in their online work, have been some new obstacles for teachers to navigate.
"
 "The goal is still the same for me:  to provide my students with the best classroom experience as I possibly can." "
— Mr. Bill Hribar
     "The goal is still the same for me:  to provide my students with the best classroom experience as I possibly can," said Mr. Hribar.  "Although it has been difficult, I do feel I have been able to strengthen my program in some areas with the implementation of the additional use of technologies that were introduced as a result of the pandemic."
      Teachers have not only had to change how they teach, but what the environment they teach in looks like. For the time that students are actually in school desks have to be spaced out and sanitization measures are seen everywhere. 
    "My room looks very different from what it looked like last year; my desks are all spaced out and facing one direction. I will also keep airflow from windows and doors going as often as I can," said Mrs. Brentzel. "For daily instruction, in addition to Google classroom, I also need to be mindful of where I am on the cameras and to be sure they're not lost in the discussion as more in-person students are added to the classroom. As I keep telling my classes, we are truly all in this together, and they have been wonderful about offering suggestions and ideas for me to implement so that they are able to have a meaningful learning experience this year."
      Now that many Norwin students are returning to a traditional learning model, many teachers are having to change their teaching methods once again. Having students back in the classroom on a more consistent basis has been a welcome change for many teachers, but has also raised concerns about COVID-19 for others. 
     "I think it will be very beneficial for students to come back to school full time," said Mrs. Denny. "I feel as if students are tired of being locked up in their homes and are going to embrace the opportunity to come back."
     Many teachers have echoed the sentiment that coming back will be beneficial for students.
     "I think that coming back is a great idea," said Mrs. Tomlinson. "A structured and consistent schedule, as well as some social interaction, will benefit the majority of students, especially students with special needs. I am also looking forward to students being back in the classroom because I like being able to interact with them even with all the proper safety measures in place." 
     While many teachers think having more students in the classroom on a daily basis will be a good thing, others are concerned that having students back will negatively affect the progress Norwin has made with the lessening number of COVID-19 cases. 
     "I think going back is a premature move," said Mr. Oestreich.  "We have just begun to move in a positive direction with the pandemic and now we are putting more people together before everyone has had a chance to be vaccinated.  It is simple math, exponential growth will return." 
      In having more students in all district buildings, rising COVID cases are going to be inevitable. Having cases rise is becoming a major concern for many now that many more students are present every day. Norwin High School recently had to close in person learning for March 25 and 26 due to number of COVID positive cases in the building, only 3+ days into 5-Day In Person learning.
     Throughout this unprecedented time, the effort put in by teachers has created a much easier transition for students. With every change this year has thrown at people, teachers have been there to guide students through their learning.  Without teacher's dedication and perseverance, students could never have been as successful as they have proved to be this year. 
Leave a Comment
About the Writer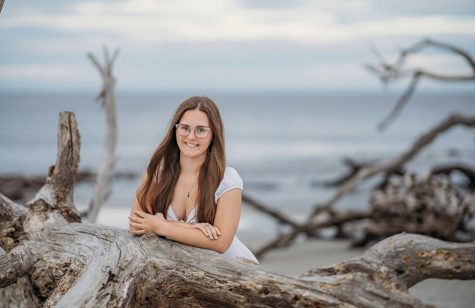 Ashley Cramer, Vice President/ Editor
Ashley is a Senior at Norwin High School and has been participating in writing for the Knight Krier for two years. She also is the club president for Norwin's...