All about the dresses
2021 Prom Consignment Sale
The Norwin High School junior class of 2023 will be hosting its semiannual Prom Consignment Sale on April 14-15 from 3:30- 7:00 pm in the Norwin High School Cafeteria.
     The yearly consignment sale serves to provide students in and around the Norwin community with an affordable alternative to otherwise expensive dresses for formal events.
     The first ever Norwin Consignment sale was held in 2015. Each year since, the sophomore Student Council representatives, along with Mrs. Brentzel and willing seniors and sophomores, arrange and host 2 consignment sales each year.
     Due to COVID-19, dresses for this year's sale were collected on asynchronous Wednesday learning days. The junior class officers organized stations outside the school where people were to drop off the donated and consigned  dresses along with paperwork from the official consignment sale website. The collection was also advertised on local Facebook groups and was fully supported by the community. 
     About  400 dresses were collected for this year's sale and they usually range from $25- $250. Again, due to COVID-19, the usual sale that would fit in the auditorium lobby has now been scheduled to be held in the school's cafeteria. This will allow the guidelines of social distancing to be followed, there will also be a limit on the amount of people who are allowed in the cafeteria at any given time. This year's sale will also feature the students sanitizing not only the common areas but also the dresses after each person tries them on. The wearing of masks and social distancing will be observed throughout the sale. 
     "We're really trying to make it as safe as we possibly can," said sales coordinator Mrs. Brentzel-Martina.
     Every few years, the sale receives donated dresses from stores like Millers to be featured in the sale, most dresses are brand new with tags still on them and would originally go for hundreds of dollars in store but are priced reasonably for the sales. Money made from these sales are used to aid the cost of prom and help with other event related projects.   
     The committee often works alongside the Student Assistance Program to identify students who may be in financial need who are without a dress for the prom and provide those individuals with a dress and an opportunity to be included in the event. 
     "This is one of my favorite things we do as a junior class," said Mrs. Brentzel. "To my knowledge, we're the only school in the area that does this, we're helping students in the Norwin and larger community, it helps to make prom more affordable for everybody so that everyone is able to go."
Leave a Comment
About the Contributor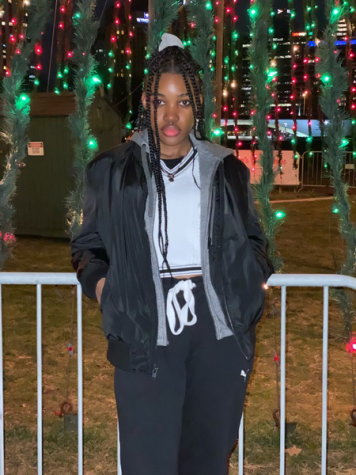 Rochelle Lawrence, Writer
Rochelle Lawrence is a senior at the Norwin High School. This is her first year as a writer for the school's newspaper. She enjoys being able to tell a...