Track team off to blazing start
After an extended absence, the track team is back in action, and they are making their presence felt.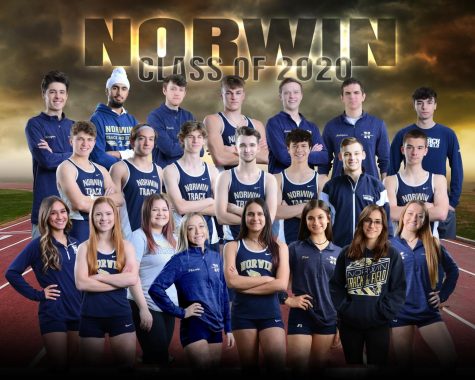 688 days. That's a long time to wait for your next competition, but because of COVID-19, Norwin's track & field team found itself in this situation. When they finally arose from their long slumber, they started things off quickly, to say the least.
     On March 30, the Knights boys' and girls' squads defeated Greater Latrobe but lost to non-section powerhouse Butler, picking up their first section win. On April 8, both cruised past Greensburg Salem, with the girls winning by a score of 134-16 and the boys winning 102-38. These victories were albeit expected, but they still were cause for celebration.
     "I think everyone performed and also improved incredibly in the first two meets", said senior sprinter Connor Chrisman. "Many personal best times and distances were recorded".
     Last year, the COVID-19 pandemic led to the cancellation of the entire track season. For Chrisman and many other athletes, the consequences of this were saddening, but thankfully, the absence was not too long. The track season was able to start without a hitch this year, and many are excited because of that.
     "It's a great feeling to be back out there," said Chrisman. "I love competing each day."
     Of course, just because meets haven't been happening, does not mean that the team hasn't been working. Practices began in January this year, and since last season, athletes have tried to keep their eyes on the prize. Now that things are starting to get back to normal, that work is beginning to pay off.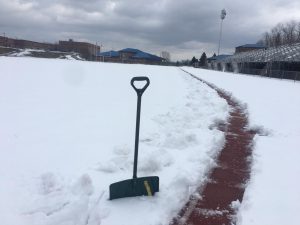 "It's exciting to have meets again," said junior distance runner Alex Walton. "We all worked so hard throughout the winter, and now, we have the chance to get out there and show what we can do."
     Despite the excitement, though, smooth sailing is not guaranteed. Like most Norwin sports programs this year, the track team has already begun to feel the wrath of the contact tracing program. Some members of the jumping team are currently in quarantine, as well as the boys' shotput and discus teams, and unfortunately, this resulted in the postponement of their meet against Hempfield, originally scheduled for April 13. With so much still left to lose, athletes are apprehensive about what could happen, not only to the team, but to the people on it.
     "I am worried about the shutdowns, but I am more worried about the safety of the students," said junior distance runner Zachary Moffatt. "If shutdowns have to happen to keep the students safe I'm fine with missing a meet."
     Even with the ongoing anxiety, it's hard not to be excited. After all, spring sports are back, and what could be better than that?