2021-2022 School year calendar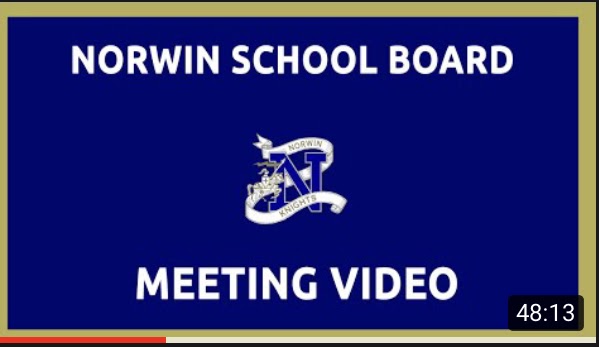 On April 12, 2021, the Norwin School Board members held a board meeting in which they released a proposed outline for the upcoming school years calendar. On Monday April 19, 2021 the newly proposed calendar passed.
     It should be noted that the Norwin School District usually returns to school in the middle of August, however, on the proposed calendar, the district is expected to begin in early September. The board highlighted 2 main reasons for the 2 week delay of returning to school.
     "This year has taken a toll on the students from a social, emotional and health perspective," said Superintendent Dr. Taylor. "What students need right now is a break, they need more time with family, friends and to rest."  LINK TO SCHOOL BOARD MEETING (time- 11:12)
      Norwin is implementing a Summer Recovery Program for students who felt they have fallen behind due to the pandemic. (Click here for LINK to all Norwin Summer Camps). This program will not end until early August, so overall their intention is to give the students enough time to "decompress" before going back to school with scheduled classes.
 The final reason is that due to the pandemic, supplies for the school year are taking a longer time than usual to be shipped and received by the school, so by extending the break, it gives the school enough time to buy and receive all the goods needed to last for the upcoming school year.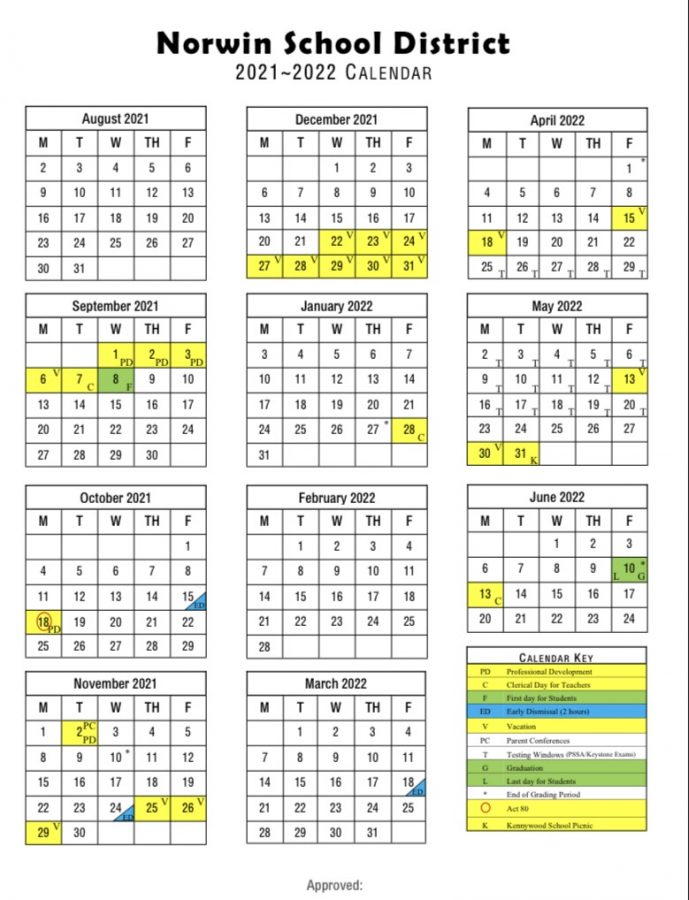 ---
Norwin underclassmen reactions to the newly proposed calendar:
"I'm worried about band events if we're going to be starting that late, does this mean we're going to be having more long rehearsals if we're not going to meet at school until September?"- Junior Cassandra Harris
"I think we should start early like we have always been doing we were used to that schedule for so many years and this school year already had many changes and I don't think we need to go through another one." – Sophomore Faith Steen
"I think ending June 10th is a little bit too late, I would rather start at the same time and end at the end of may like normal." – Junior Carley DiPaolo
"I think it's ridiculous. We have been doing the normal end at the may for many years now why change it up?? Also the seniors next year are going to get cut so much on their senior year and many go on vacation at that time and yea we usually start earlier but let us end early to!! Many disagree with this and I personally think it's terrible." – Anonymous
"I don't understand the sudden urge to change the school calendar. We have been perfectly fine with what we have been doing for many years now. This will affect many people with when they go on vacation now, or how long they may keep or be able to get a summer job." – Junior Lizzy Nicholson
"I don't mind the new calendar. My only wish is that we ended the school year a week earlier, therefore starting earlier." -Sophomore Maleah Phetsomphou
"
83% of students polled said it is to soon to tell if COVID-19 will affect the layout of the 2021-2022 school year calendar. 
Leave a Comment
About the Contributor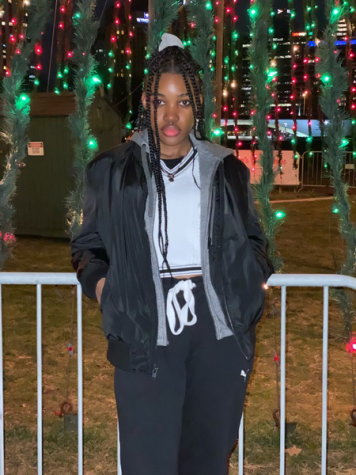 Rochelle Lawrence, Writer
Rochelle Lawrence is a senior at the Norwin High School. This is her first year as a writer for the school's newspaper. She enjoys being able to tell a...