Sydney's Skiers
     Since the time Norwin senior Sydney Willig was 2 weeks old, she has battled a disease called Cystic Fibrosis. Cystic Fibrosis is a disease that causes cells in the lungs to produce more mucus than normal, making it harder to breathe. Currently there is no cure but WIllig along with  Cystic Fibrosis Foundation Great Strides are working hard to raise money to find a cure. 
     "I wish people knew that it's a genetic disease and that even though I may look healthy on the outside, I have to do a lot to maintain that appearance, whether it's getting up early in the morning to do treatments or going to bed late because of treatments," said Willig. 
     This year Willig has been chosen to become an ambassador for the Great Strides Foundation. 
     "I was able to become an ambassador because of the amazing ladies at the CF Foundation," said Willig.  "They know how vocal I am about my fight with CF and knew that I would be a great option to represent the CF Foundation and Community!"
      Sydney has spent much of her life working to bring awareness to the community as well as working hard to defy CF and be the best she can possibly be in sport activities such as soccer and skiing. Through speaking out about her experiences with CF, she is determined to help others who have struggled with it.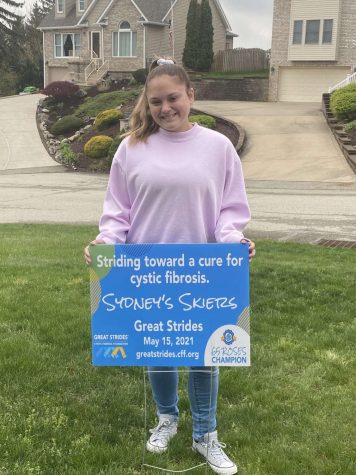 "My CF life was doing so good until my 16th birthday when I was admitted to the hospital and that's when I started getting really sick," said WIllig. "I spent most of my junior year in the hospital unable to do a lot, but me being able to share my experience shows how fundraising has helped develop medications and is letting me not be stuck in  the hospital. So if just sharing my story and experience helps us raise more money I will do whatever and speak in front of whoever to help!"
           Every year The Great Strides foundation holds a fundraising walk to help find a cure for Cystic Fibrosis. This year because of COVID-19 the walk will be virtual, allowing walkers to walk by themselves while still helping to raise money. 
     "The walk is sadly all virtual this year," said Willig. "Once a person signs up they are asked to walk 65 miles and are able to  upload their miles through their  phone or on the computer!"
     This year Sydney is once again hosting her own walking team, Sydney's Skiers. The fundraising goal for her individual team is $10,000.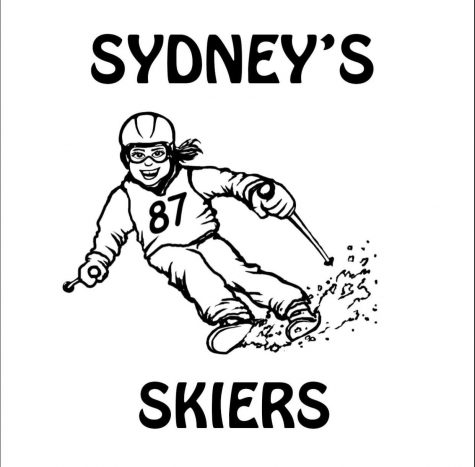 "Throughout my life the lovely ladies at Great Strides have been there to support me through all of my struggles with CF," said Willig.  "They would come and visit me when I was in the hospital to keep me company and busy, and they are the most hardworking amazing people I could ask for the help to run the foundation."
     The walk will virtually take place on May 15. All walkers are asked to walk 65 miles because the number 65 represents Cystic Fibrosis. 
     "People can participate in the Great Strides walk by going to google and type Pittsburgh CF walk page and sign up under Sydney's Skiers!" said Willig. "Even if you aren't one for walking you can sign up and spread the word to donate! No amount is too small!"
     You can sign up here to join the Sydney's Skiers walk team!
     Click here to follow Sydney's Skiers on Instagram for continuous updates!
Leave a Comment
About the Contributor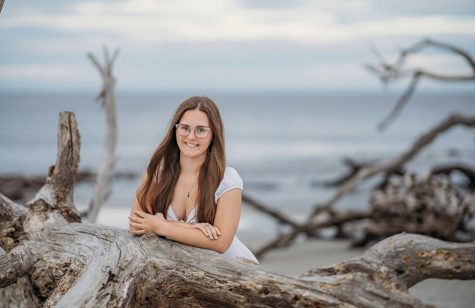 Ashley Cramer, Vice President/ Editor
Ashley is a Senior at Norwin High School and has been participating in writing for the Knight Krier for two years. She also is the club president for Norwin's...