Making a splash!
Buy Online Tickets for the show!
  The Little Mermaid is coming back to Norwin with a bigger splash than before! Last year, the Norwin Theater Company planned on performing the The Little Mermaid for their spring show. Unfortunately, the COVID shutdown in March stopped the production before any performance was ever done.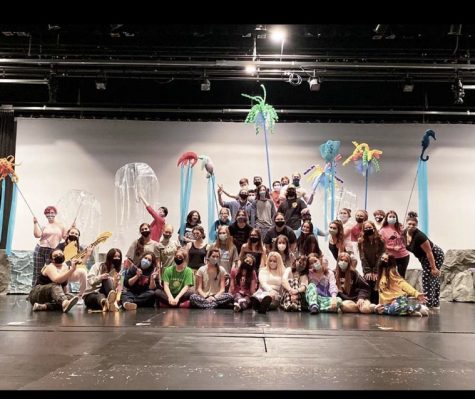 This year, the Norwin Theater Company reprised the show to perform it in a brand new and safe way. The performances will be at the Norwin High School stadium. The cast will be singing, dancing, and be a 'Part of Your World' by performing on our very own field with the filmed performances behind them on a screen.
There are two casts that will be performing for different audiences.
  "The show has been hard since things are always changing, it's new to everyone, and we have different ways of learning songs," said Stephanie Cairns, a senior that will be playing Ursula during select shows of The Little Mermaid. "We will spend longer nights here than we used to, but it's enjoyable."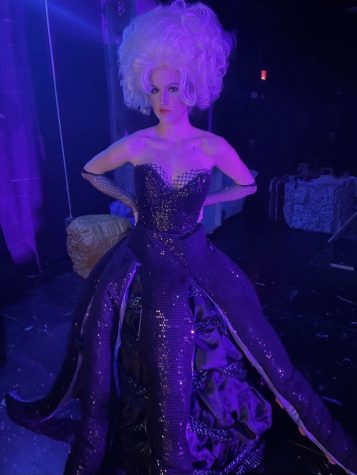 The actors, stage crew, and directors are all putting their heart, souls, and fins into this production of The Little Mermaid. The preparation is much different for this production than the last in many different ways, most being the ways of adapting to the new change of stage being used to perform. 
    "Preparing for the show has been much more difficult this year due to closures and social distancing mandates," said Madison Buscemi, a senior that will be playing Sebastian during select shows of the The Little Mermaid. "It was also difficult to learn lines and bounce off of each other while wearing masks but the face shields help with that!"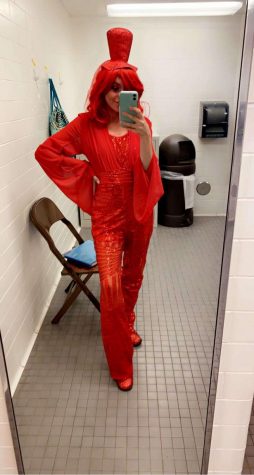 Practicing does come with some perks and those being the excitement and glamour of putting on a musical. Costumes, songs, dances, and so much more create anticipation for the actors and the future audience.
 "My personal favorite song is "Beyond My Wildest Dreams!" said Aria Lauritzen, a senior playing Ariel during select shows. "It is so fun to sing along as the scene is going on all around me."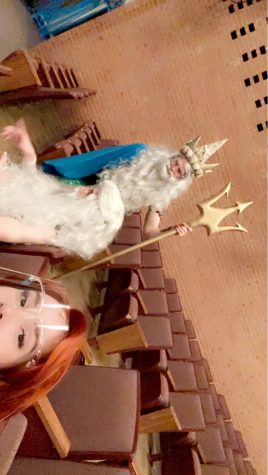 The show dates are May 6-9. The shows are "Rain or Shine" and the show dates will have multiple time slots and different casts for different shows. The Saturday and Sunday shows will also feature fireworks finale by Zambelli's. Online sales are available now so make sure to get tickets to support the Norwin Theater Company. Break a fin, Little Mermaid cast!