Cosmetology "Hair" I Come
Norwin CWCTC senior wins Cosmetology Award
Senior Celena Colcombe placed 3rd in the annual Central Westmoreland Career & Technology Center "Pennsylvania Skills USA State Competition for Cosmetology." 
     Colcombe has been a member of the Norwin High Schools CWCTC program during her freshman year during the AM session. CWCTC focuses on providing enrolled students with a vocational education that offers concentrated specialties while still allowing its students to get a full high school experience. 
     Many students usually take years to figure out the right career paths that fits their passions, but for Colcombe, Cosmetology has always been in her cards.
    "My Pap was actually a local barber in Greensburg and I grew up watching him perform men's haircuts," said Colcombe. "It wasn't long before I began fixing my Barbie's hair or styling my mother's hair while she sat on the couch and eventually I grew to have a real passion for the hair industry."
     Colcombe became a licensed cosmetologist in October of 2020 when she took the Cosmetology State Boards. The road to achieving this has long been in the making for Colcombe.
     "Since my freshman year, it has been my goal to earn my cosmetology license before I graduated high school," said Colcombe. "Through the help and support of my teachers at tech I was able to do that this year."
     The  process to achieve this hasn't been easy but through determination and persistence Colcombe was able to work towards and  achieve this goal over the four years of high school. 
     "I did a lot of studying and reading," said Colcombe. "Every day I went into tech and I would take practice tests, study flashcards, or my teachers would ask me questions to prepare me. Overall it was a lot of work and at times stressful, but after I passed it was all worth it."
     Now that Celena is a certified licensed cosmetologist and is only a senior in high school, the sky's the limit to what she will be able to achieve in the near future.
    "Through the cooperative education program at tech I was able to obtain a job a D. Michael Salon so I plan to continue working there as I attend Saint Vincent College," said Colcombe.
     As a senior with four years of experience, Colcombe has a few parting words of advice for anyone interested in the same path as her: "I would say learn as much as you can from those who have more experience.  In this industry, there are many different ways to perform services so learning from other people allows you to find what is best for you."
Leave a Comment
About the Contributor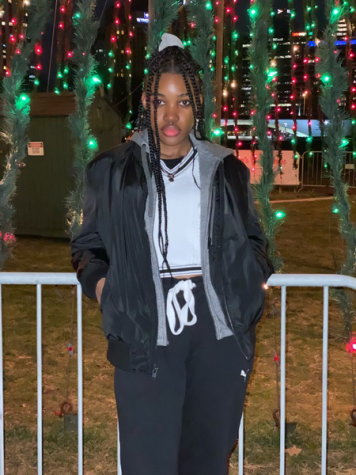 Rochelle Lawrence, Writer
Rochelle Lawrence is a senior at the Norwin High School. This is her first year as a writer for the school's newspaper. She enjoys being able to tell a...