Farewell Mr. Socrates
After 30 years of teaching, Mr. Steven Socrates has decided to retire at the end of the 2020-2021 school year. He has learned a lot during his time as a teacher, and in this Q&A, he left us with some words of wisdom.
How long have you been teaching, and what classes have you taught?
Total it has been 30 years. 5 years in the state school system at Cal U, and the other 25 years, of course, was here at Norwin.  I've taught US History, World History, Civics, and Contemporary Affairs. 
What's your favorite teaching memory?
I really do not have any one particular memory, but my favorite kind of memories, and there have been quite a few, are those when former students say that they loved your class. Those are cool moments, especially when you run into a student you taught maybe 15 or 20 years ago and they say to you they really loved your class and learned a lot.  Those are great memories. 
What advice do you have for all the students?
As far as advice there is one thing that I think is important, and it's perseverance.  There's so many obstacles and the world is so complicated today, there's going to be a lot of ups and downs. So using perseverance and overcoming those obstacles is huge. Do not be afraid to fail. Also, choose an occupation that you're going to love, that's one thing I can say about education, I've never woken up and dreaded coming to school.  I did enjoy this job, and you have to pick an occupation you're going to enjoy because you're going to be doing it for the majority of your life. 
What advice do you have for fellow teachers?
I doubt whether they will listen, but my motto was always keep your head down and do your job.  The time here goes faster than you think.  I know a lot of teachers are pondering retirement, it will come, so enjoy the job as much as you can. 
What will you miss most about teaching?
As far as teaching, I would say probably the people.  Just being part of something bigger than just yourself.  It's essentially what we do here in public schools, you're part of something bigger than just yourself.  I think I would like to coach a few more years, but sooner or later I will probably retire from coaching.  I've coached quite a bit in my 25 years here, football, track & field, and baseball.  That's a lot of seasons, and I really love the competitive aspects of not only education, but also coaching.
What do you plan on doing in retirement?
A lot of different things, of course I'm going to golf a little bit more, hunt a little bit more, go on vacation a little bit more, you know, enjoy yourself a little bit more.  But, I have a couple business opportunities I would like to explore.  
View Comments (1)
About the Contributor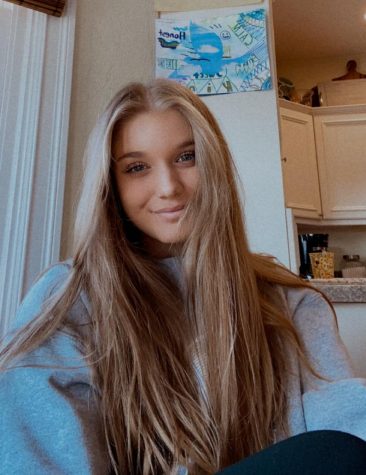 Jordan Spagnolli, Club President - News Editor
Jordan has been a part of the newspaper staff for the past 3 years. She has been a News Editor and the Club President for the past two years. Jordan has...