Norwin hosts vaccine clinic
    The Norwin High School opened its doors to a vaccine clinic for the Pfizer vaccine for Norwin students and their families ages 12 and up. The free vaccine clinic was held May 14 from 3 p.m to 8 p.m for those who booked an appointment online. The clinic was held in Norwin's auxiliary gymnasium and the vaccine shots were provided by North Huntingdon EMS/Rescue and Rite Aid. 
  The paperwork needed was an immunization contest form that could be found on an email sent by Norwin. The form must've been filled out by a parent or guardian must fill out the consent form if the person getting the vaccine is under 18. People that got the vaccine were also required to bring a state issued ID, medical/prescription insurance to the clinic (if available), and all participants under 18 must bring a guardian as well.
  According to an email released from the school district, there were 160 doses available on May 14 and between 250 and 300 students and family members received their first shots.
    "I felt very relieved that everything would soon be going back to normal after getting the COVID vaccine," said junior Abigail Knouse. "I know it may not be immediately but soon after. I can be sure that it will keep me protected at school and work." 
  The next shot will be given out on June 4. People that got their first shot on May 14, scheduled at the end of their appointment for their time on June 4. The appointments were fairly quick and after the shot, the participants that received the vaccine had to spend
10 minutes to make sure they did not have an allergic reaction.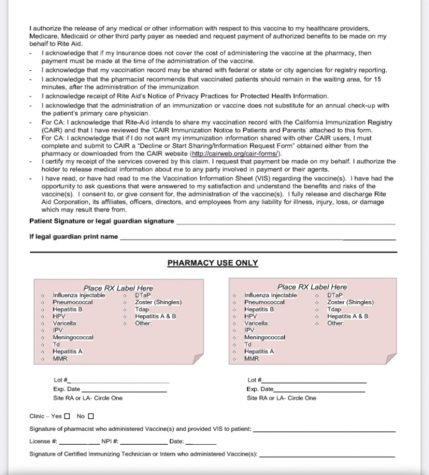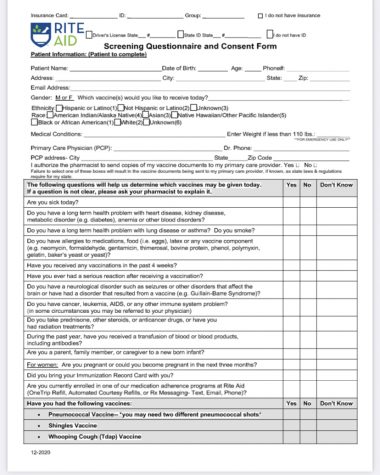 "Very quick!" said senior Katy Muzy, when describing the experience when getting her first dose. "I was able to get in and out in a reasonable amount of time and wasn't late for something I had right after."
  My personal experience when getting my vaccine was how simple it was and how I didn't feel as bad and sore afterwards as I thought it would. I have been hoping to get my first dose for a while but the nearest clinic to get my Pfizer shot would be Johnstown. The Norwin Clinic was a great opportunity for me that I jumped to fairly quickly. All the people monitoring and giving out the shots were all extremely kind and personable. The whole experience was wonderful and I'm so glad Norwin provided me and many others with this opportunity.