One Small Step for a Student: A Huge Leap for Norwin Girls' Hockey
Megan Swick becomes first Norwin girl to play hockey at collegiate level.

It is no secret that hockey has been making leaps and bounds at Norwin. With Norwin Hockey club experiencing growth in both its own numbers and in its support from the community, more players than ever have been given opportunities to play the sport at a collegiate level. However, despite having seen massive growth in its program, Norwin Hockey still does not have a team for girls who play hockey in our district.
"
Swick will continue to play hockey after graduation at Stevenson University, making her the first Norwin student to play women's hockey in college."
The lack of a girls' team has discouraged many Norwin girls from playing hockey altogether, but it didn't stop Megan Swick from pursuing the sport she loves. Swick will continue to play hockey after graduation at Stevenson University, making her the first Norwin student to play women's hockey in college.
"I've been playing since I was eight years old, and I love it, so why not? Also, I get to play for free, so it's very much worth it," said Swick about her decision to play at a college level.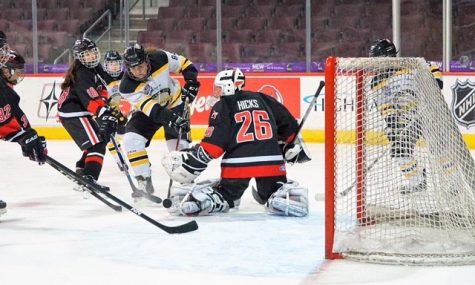 Stevenson is  an NCAA D III hockey school whose program is quickly growing.
"They're a smaller school, fairly new to women's hockey. They don't offer athletic scholarships, but I was given an academic scholarship."
While Swick's academics may have been what got her the scholarship, her hockey career is just as noteworthy. This year, she is participating with her u19 Steel City Selects girls team, who will be going to the USA Hockey National Championships in Denver, Colorado next week. The Selects qualified for participation in Nationals in March when they won the Mid-Am District championship tournament.  Her team is 32-11-1 this season.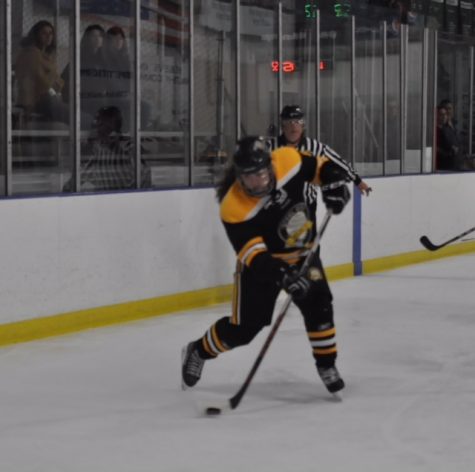 These impressive club team achievements come in addition to her involvement with Norwin hockey.
"I played middle school, and for about two years in high school." Playing hockey at Norwin can be hard for girls (there is no all-girls' team, and the current team is almost entirely comprised of boys). "The coaching wasn't the best for girls' hockey. They looked at us differently than the guys. I never felt like I could be in the right mindset when I was there" said Swick.
These problems have a lot to do with the lack of an all girls' team, but Swick says that things may be changing.
"They did a regional team for girls in Westmoreland County, and Western PA, so that's a step in the right direction. If they could keep that going, I think that would help a lot for schools that don't have enough girls for a whole team."
All girls teams help to put women's hockey players in a highly competitive environment with equal treatment. We wish Megan the best of luck at Stevenson, and hope that she continues to make Norwin proud at the collegiate level.
Leave a Comment
About the Contributor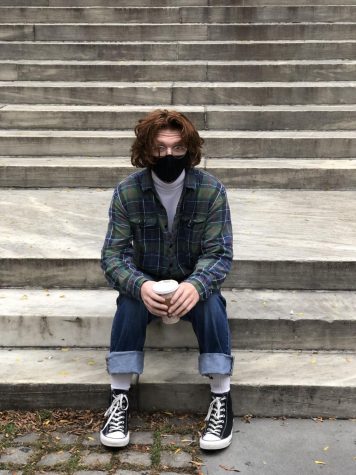 Sam Coll, Writer
Sam is a first year student in the Newspaper. Sam enjoys his involvement in Newspaper largely due to his passion for writing in general. Although he is...