Norwin HS senior runs for Irwin Borough Council
Senior Courtney Rahuba is running for Irwin Borough Council
What position are running for?
Irwin Borough City Council, I'm running to be a councilwoman.  Members of Irwin Borough Council are responsible for/in charge of/make decisions on things involving the police and fire department, parks and recreation, public works, etc.
What qualified you to run?
The only real qualifications to run are to be 18 and a resident of Irwin. Anyone who wants to make a change in their community can run
What made you want to run?
I wanted a more direct way to make a change. Becoming directly involved in politics felt like the only way to be make a real, substantial impact. Since I'm so young and new to all of this, I had to start at the smallest level, which is the local level.
How have you campaigned?
The primaries are uncontested, so the general election is when I have to really start campaigning. So far we've had signs and door hangers made, and have gone door to door, talking to voters and meeting everyone in the area. This summer we plan on having Meet & Greets and Forums to ask the members of the community what changes they hope to see in Irwin. Much more will be coming in the fall when the general election rolls around, and I'm very excited to see what all of that brings.
Are you planning to do something political for college? If so where?
I'm focusing on getting my general education courses done at a community college (most likely CCAC) before hopefully transferring to a public university, where I'd like to study political science and psychology. 
If elected what roles will you have?
If I get elected I really plan on making sure every member of the community feels represented. New, fresh ideas are super important in keeping a community in its best shape.
What goals do you have if elected?
Getting Irwin up to date on environmental friendliness and increasing access to information about our community. It is so hard to find information on how you can get your voice heard in the community, and I would like to change that, and encourage everyone to become directly involved in causes they care about.
Leave a Comment
About the Contributor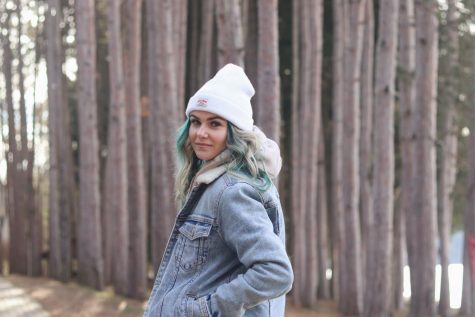 Alanna Neidigh, Club VP - Entertainment Editor
Alanna is the Vice President for the Knight Krier as well as the head editor for the entertainment section. Alanna has been involved in the Knight Krier...