A new start for Norwin Field Hockey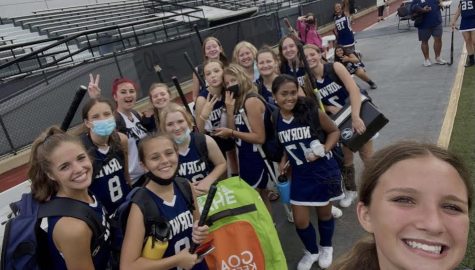 A series of changes and a multitude of difficult games are the defining factors for the Norwin Field Hockey team's 2021 season.
     With a record of 2-8, the Lady Knights have been working for weeks with the help of a new head coach to counteract their small roster. 
     With 11 of last year's lineup now graduated, the team has only been able to fill a varsity roster with 20 girls. Without a junior varsity team this year, everything is a little different for the returning players. 
     Despite the lack of girls, the Lady Knights have been working harder than ever with the help of head coach Joe Kubacka. Kubacka helped train the team last year as an assistant coach. He is truly excited to see what the girls accomplish this year. Team captain Jocelyn Boyd, 11, has already noticed how much the limited numbers have affected the girls' play.
     "We have way less girls than we've had in past years making it harder to have fresh legs on the field," Boyd said. "It hurts us towards the end of our games." 
     In spite of all the difficulties the team has faced, the experienced players and newcomers alike have maintained positive mindsets. As a first year player, Ava Kessler, 10, went into this season prepared and ready for anything.
     "Going into this season I was definitely open minded because I'm just starting," Kessler said. "I would just like to have fun, learn the sport and how to play." 
     Unfortunately, the team has encountered some very difficult teams, resulting in a few losses. However, the girls simply view them as learning experiences and opportunities to work on their skills. 
     "I was so proud of the whole team, we all played great and hustled hard," Boyd said. "[Pine Richland and Mt. Lebanon] have always been really good teams with youth programs that give their players experience. We weren't quite ready and we haven't gotten our rhythm down yet. We played really well." The girls are constantly working together and coming up with goals for things they'd like to get better at or achieve. 
     "As a team, I would love for us to win our section or go into the finals for WPIALs," Boyd said. "I'd love to show everyone what field hockey means to us, and what it could potentially be." The girls are truly determined to improve their play and win some more games. 
     Now that the girls are towards the end of their season, they have been working harder than ever in their games and practices. They have been extremely busy working on their stick skills, passes, and communication. The players have noticed the vast improvements that they have made this season.
     "We are working more as a team with better positioning and marking up in the circle," Kessler said. "We are also better at passing and moving down the field fast when we get the ball."      
     This year has brought many changes for the girls and this season is no doubt a new start for the Norwin Lady Knights.
Leave a Comment
About the Contributor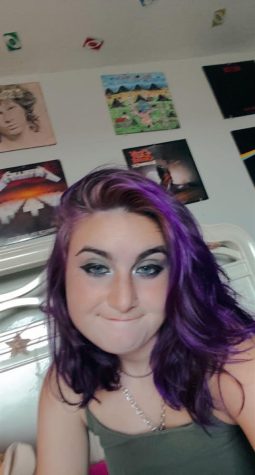 Elizabeth Long, Writer
 Elizabeth is a senior and a second year writer for the Knight Krier. She is the Vice President of the Science Challenge Squad, Treasurer of the Student...