Norwin Golf striving for a tee-rific season
  Norwin's girls and boys golf teams both had a rocky season. They had some tough opponents and a lot of new faces on each team. The girls team had a record of 3-9 and the boys had a record of 6-6.
Girls
     The girls team is loaded with underclassmen and have just 4 seniors on their team of 15 people. There were a lot of new faces and young players with little experience. They lost a few very close matches like a 204-203 loss to Hempfield and a 206-202 loss to Penn Trafford. With more experience and consistency these matches could have gone the other way for the Lady Knight golfers. 
     "Something that our team will need to improve on next season is our consistency through 9 holes," said senior Mallory Wensel "that is why we lost some of the closer matches."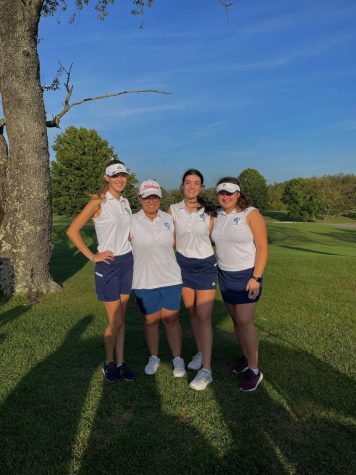 There were some successes that came out of this season. The team learned a lot about themselves and their game so hopefully next season they can improve on the little things and be able to come through with a win in the close matches that they were not  able to win this season. Keeping an open mind and being able to change things that weren't working made it easy to be positive and enjoy the small successes this season.
     "I believe that the positive attitudes of all the girls on the team made us feel successful," said Wensel. "Everyone had such an open mind and were willing to try new things."
     The Lady Knights were not able to make it into the team or individual playoffs this year, but next year with many returning players they are hoping to make a playoff run.    
Boys
  The boys golf team found themselves in a similar situation with only 4 seniors on the team this year. They were left with 11 underclassmen. With a little bit more consistency and experience the Knights could have come out on top of some of their closer matches like a 227-226 loss to Greater Latrobe. 
     "We struggled with competing with a few teams due to some high scores," said senior Kevin Skweres.  "If we could've had 1 person or even 2 people shoot a little bit better we would have won and potentially made playoffs."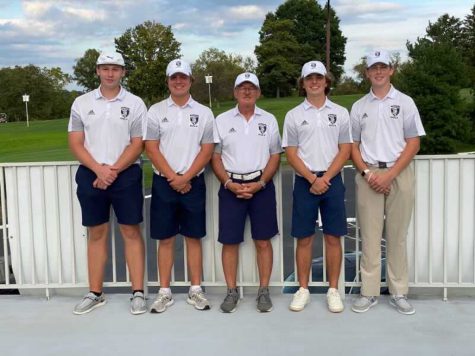 They have a lot of returning experienced players that could assist in making the playoffs next season. "They [fellow golfers] need to have more of a short-term mindset and forget about bad shots that they hit," said Skweres. "I think next year our team will be pretty good but if our guys just continue to play golf throughout and work on their game they will be good."