Hoco '21 is back!
          An exciting week in the Norwin community has passed. Homecoming weekend quickly approached and a number of events took place.
     Beginning on Monday, Oct. 11, students participated in Spirit Week. The themes included:  'Merica Monday, Neon Tuesday, Well-Dressed Wednesday, Twin Thursday, and Blue and Gold Norwin Friday.
     Friday, Oct. 15 was quite a busy day for students. That morning, high school students attended a homecoming pep rally at the Knights stadium. From a relay race to a dance performance by senior football team members, the pep rally was jam packed with excitement.
     Additionally on Friday, a district-wide 2-hour early dismissal took place,  as well as no school Monday for a teacher In-service day.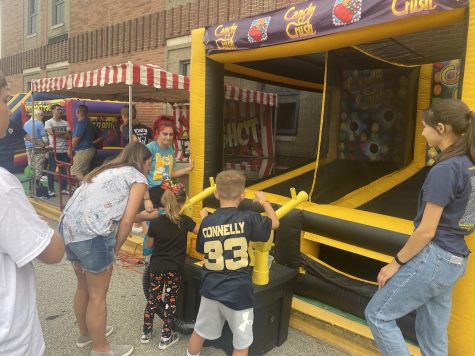 On Friday evening,  the 7th Annual Homecoming Carnival kicked off the weekend with the Student Council sponsored event from 3:30 to 6:30 pm.  The event was held outside and $15 wristbands were used as admission. Games included Candy Crush, skee ball, slingshot, and more! A dunk tank was set up outside the main gym as well as food trucks and live entertainment. 
          After the carnival, the annual Homecoming football game took place. The Knights played the Mount Lebanon Blue Devils and lost 35-7. The Castle Crew theme was whiteout. 
     "I'm looking forward to seeing everyone at the game," said senior Ryan Hileman. I'm excited to play with my brothers next to me and we're going to give it all our best."
     Additionally, the crowning of Homecoming King and Queen took place during halftime. Luke Levendosky won King and Madison Butina won Queen. Runners up were Mitch Kenney and Nicole Tougher, and Douglas Samber and Victoria Hua.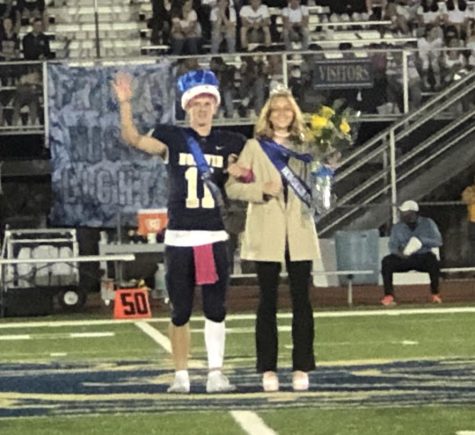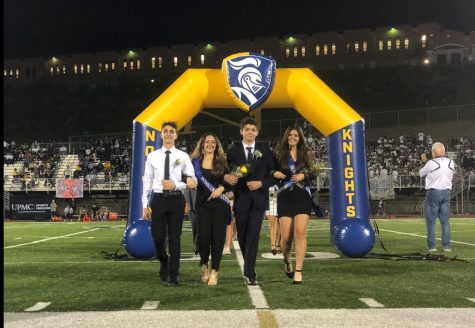 Freshmen attendants Mackenzie Wray and Miya Valecko; sophomores Audra Fedor and Julia Walko; and juniors Jocelyn Boyd and Chloe Lorence were all honored during halftime. Student Council escorts included: freshmen Anthony Demaro and Ameer Elatrache; sophomores Arnav Bedekar, Andrew Brown, and David Shepherd; and senior Aaron Schmook.
"It was an incredibly joyful moment," said Maddie Butina on hearing her name announced. "I feel so honored and lucky to be Homecoming Queen.  I loved being a part of the school spirit and fun energy of Homecoming weekend."
 However, some of the events did not take place due to the weather. The Homecoming parade scheduled for Saturday morning in downtown Irwin was cancelled due to inclement weather. However, the Homecoming dance later that evening still took place. 
      The Homecoming dance was held at Norwin High School from 7-10 pm. Any student in grades 9-12, either in person or online were allowed to attend. Outside dates were not permitted unless they were a Norwin alumni under the age of 21.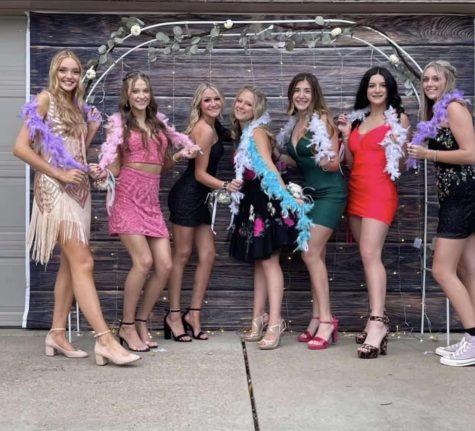 Students saw a number of changes this year compared to previous. The dance was held in the main gym instead of the auxiliary gym, which allowed more room and ventilation. As per the current mandate, masks were required in the building. Other open areas included the cafeteria and a tent set up outside by the athletic lot. 
     "It was great to have a homecoming dance this year," said senior Raveena Navalgund. "After the past year and a half, it was nice to have something that felt so normal. The dance really was a perfect beginning to my senior year." 
Leave a Comment
About the Contributor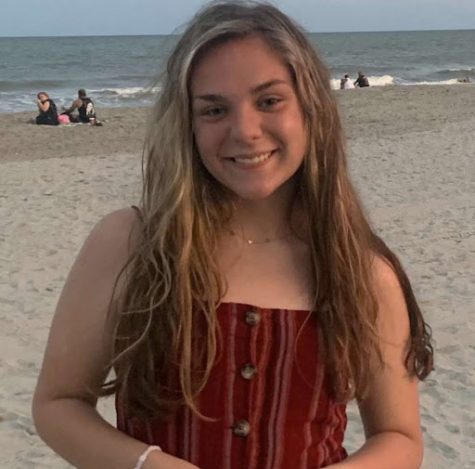 Nicole Tougher, Secretary/ Social Media Coordinator
Nicole Tougher is a senior at Norwin High School and has been a part of the Knight Krier staff for 2 years. One of her favorite memories in newspaper include...