Business Spotlight: Salsa Sam's Eatery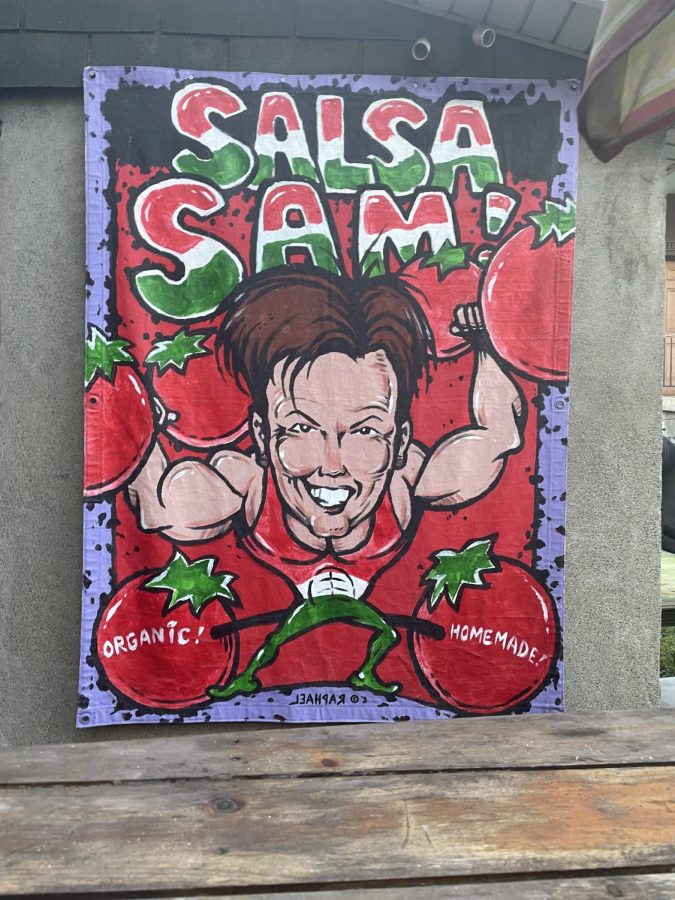 Tucked away on 3rd Street, Salsa Sam's is one of the many hidden gems you will find in downtown Irwin. Owner Sam Murray has been at this location since March 2019 and has been selling salsa at farmers markets for about 10 years.
     Murray, a now retired parole officer from Southern California moved to the area in 1996. He decided to open his own restaurant as a retirement project. His son Keegan, a 2019 Norwin graduate, works closely with his dad in the restaurant.
      "There really was no quality fresh food in this area," said Murray when asked what inspired him to open Salsa Sam's. "We do a lot of fresh plant based and I just have a passion for cooking."
     The menu offers a wide variety of options. Seafood such as shrimp and lobster are available, however, no meat is offered. "Beyond Meat" a  plant-based, vegan meat is used as an alternative. Other options include homemade queso and salsa, Mexican street corn, avocado toast, Penn State Berkey Creamery ice cream, and more. 
    "We are plant-based and truly fresh," said Murray. "We use all wild-caught ingredients."
     Salsa Sam's is open 4 days of the week and is closed Sunday, Monday, and Wednesday. Tuesday, however, is quite a busy day for the business. A "Taco Tuesday" special is offered where traditional tacos are $1.50 and shrimp tacos are $3. 
     The business offers both pick up and dine-in. Customers can either sit inside or in the courtyard in the back. Customers are permitted to bring their dogs when dining in the courtyard and can also bring any alcohol with them. 
     "Our courtyard is recyclable and sustainable," said Murray. "I built it myself." 
     The environment, both inside the restaurant and outside in the courtyard is incredibly welcoming. Patrons are always kindly greeted by Sam and Keegan. This business is also very socially aware. A Black Lives Matter sign stands proudly near the register, a rest in power George Floyd sticker is placed on the bar, and a Climate Action Now sign is among the many displayed. A "kindness rocks" area is also outside promoting positivity. 
     Due to their growing popularity, Salsa Sam's will be expanding in January 2022. The new location will be at Banco Business Park and will be near popular italian restaurant, Cenacolo and axe throwing, ChillAxe.
     Their Irwin location will remain open but will focus on selling salsa, queso, and ice cream. If anyone is interested in working at this location, please stop by and talk to Murray. He along with many other businesses are struggling with staff shortages. 
    Murray is an active community member and uses his food to spread kindness. During the height of the pandemic early this year, Murray hand-delivered 50 meals to ICU nurses at Forbes Hospital. 
     "We continue to be active and do things for the community. We've taken nurses of Covid patients food, we work with the veterans, and we are doing a fundraiser for the animal rescue."