Concerts are back
     When the audience hears the first bit of feedback from the microphone they erupt in cheers after much anticipation; the show has begun. 
     Concerts are back in Pittsburgh and worldwide, and music fans couldn't be happier! 
     Ever since COVID-19 hit the United States in early 2020, large gatherings and events have been strongly discouraged. 
     People across the country went into quarantine and, like most things, concerts were postponed. 
     Over the past few months, with the increase in the amount of people vaccinated against COVID-19, shows and large events have been occurring all across the country. 
     Live events like concerts have been the subject of debate, mostly regarding the risk involved due to the consistent high number of cases, new variants, and breakthrough cases. 
     Infectious disease specialist Dr. Donald Dumford stated in a Cleveland Clinic article that: "Even people who have been vaccinated might still be able to spread the virus," Dumford said. "If people choose to go to an indoor concert, they should wear masks in that location."
     He went on to talk about how social distancing and masking is still critical to public health during shows. 
     "With outdoor shows, I would do your best to be socially distanced," Dr. Dumford said. "If you can't be socially distanced, I would recommend wearing a mask."
     Venues across Pittsburgh and beyond have taken the advice of medical professionals like Dr. Dumford into consideration when establishing their COVID-19 protocols and entrance requirements. 
     A majority of locations do not require masks regardless of vaccination status. Others, like Stage AE, require that patrons provide proof of vaccination or a negative COVID-19 test within 72 hours of the event.
     Each concert venue around Pittsburgh has different procedures when it comes to the health and safety of their guests. 
     A common recommendation for all, however, is that guests wear masks and maintain social distancing.
     Despite the uncertainty that comes with going to concerts during the pandemic, music-lovers are thrilled that live music is back.
     "I'm so excited that concerts are back," Tori Sydeski, 11, said. "Concerts, pre-COVID, were a place that I could go and enjoy music, much more than just listening through my headphones."
     This sentiment is shared by many, as music can serve as both entertainment and relaxation to those who truly enjoy it. 
     "Music is such a large part of so many people's lives," Triniti Joy, 12, said. "Being able to have that experience with the musicians you love is such a great feeling!"
     Some concert-goers, though, still keep COVID-19 in mind when attending live events. 
     "I do think that it's a privilege that we can finally get together [for concerts]," Maria Janiga, 10, said. "People should wear their masks for their safety and everyone around them."
     Overall, a majority of people see concerts as a light at the end of the COVID tunnel. Large gatherings and live events have returned, and music lovers have rejoiced. 
Leave a Comment
About the Contributors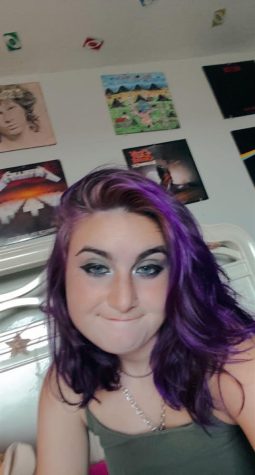 Elizabeth Long, Writer
 Elizabeth is a senior and a second year writer for the Knight Krier. She is the Vice President of the Science Challenge Squad, Treasurer of the Student...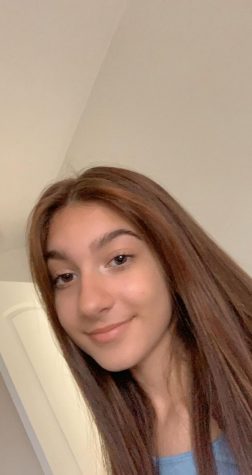 Maria Janiga, Secretary
Maria is a second year writer, the secretary of newspaper, and a junior at Norwin High School. Maria is extremely excited to write articles for the newspaper....