Norwin Girls Soccer season comes to an end
     One of Norwin's most successful sports teams the Lady Knights Girls Soccer team ended their season partway through the playoffs. The last game of the WPIAL playoff season was against Seneca Valley where they lost in overtime 3-4. 
     "I was pretty upset after the loss but we ended up having a great season," said senior goalie Riley Morningstar. "I hope that in the future years the team will continue to grow and improve enough to win WPIALS."
     While losing in the district playoffs was a big disappointment for the girls, they still had an amazing season with a record of 13-5, with losses against Greater Latrobe (twice), North Allegheny, Bethel Park, and Seneca Valley. 
     "As disappointing as it was to lose in WPIALS, we still had a good season," said team captain Emma Rigone. "We beat a lot of good out of conference teams and had a close game with North Allegheny who is ranked number one in WPIAL."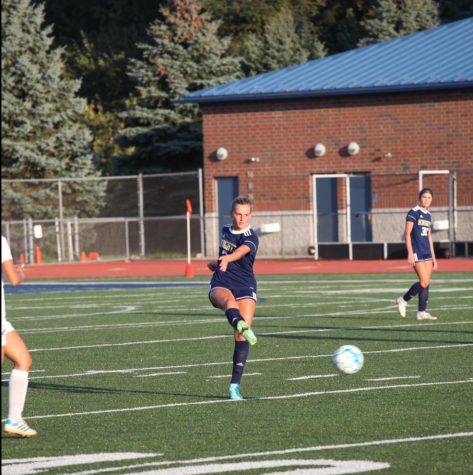 Now that the season has ended, many seniors now shifted their focus to training and preparing to play in college. Some of the girls who already committed to college are: Paloma Swankler, Robert Morris University; Jenna McGuiness, Seton Hill University; Reese Aquilio, Clarion University; Alyssa Shields, Univ. of Pitt Johnstown;  and Emma Rigone, Youngstown State University.  
      "I am looking forward to playing soccer at the next level," said Reese Aquillio. "The PSAC is a highly competitive conference with lots of talent and experience, so it will be exciting to learn and grow within this environment. I am also very excited to start playing with my new teammates and truly experience the student-athlete life up at college."
       As with any sports team, overcoming adversity is a inevitable part of season success.  This season for the Lady Knights presented many injuries for the girls to overcome. 
       "We can't take anything for granted," said Coach Diane Metzger. "No one knows when an injury may occur. It could be short-term or season-ending. When that happens, others have to step up and do more for the team in those situations."
      Even though many players were injured this season, they worked hard to overcome it with the help and support of their teammates.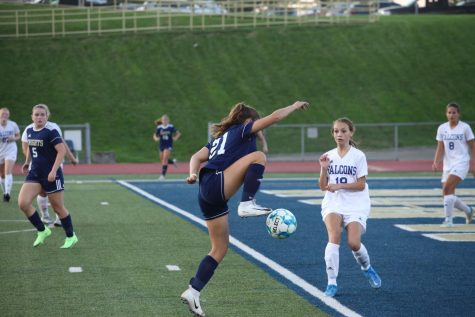 "A season-ending injury a little over halfway through my senior season was definitely something challenging to come to terms with," said senior  Molly Hudson. "However, being able to get to play with these girls for the first part of the season was something to be very grateful for. After I got hurt I attended all of the practices and games helping the team in any way I could. It was important for me to recognize that even though my role was no longer playing on the field, I could still find my role off the field." 
     Even though the season is over, the underclassmen players are ready to step up and work hard to have a great team in the coming years. 
     "Honestly it's always sad to see the season come to an end," said junior Zaria Moffatt. "We spent almost everyday these past 3 months with these girls and so it's always tough when the season comes to an end. Each girl betters the team in different ways from their work ethic on the field, to their love and support off the field.  I love this group of girls and I can't wait to see what the future holds for us."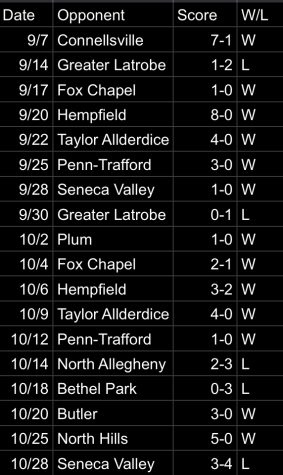 Leave a Comment