Norwin students witness tragedy at Astroworld
     On Saturday Nov. 6, three Norwin High School students and a Norwin graduate traveled to Houston, Texas to see rapper Travis Scott. The three students, Nolan Caruso (10), Jaxson Caruso (12), Dante Cantalupo (10), and Norwin graduate John Dietz, all attended the music festival Astroworld. However, what they thought would be a fun concert ended in tragedy for many.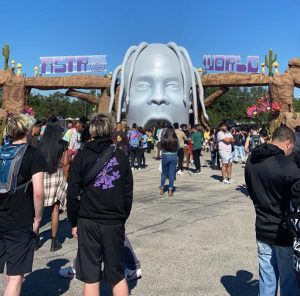 As of right now, there are 9 confirmed deaths, and hundreds of injuries that were an aftermath of the concert. The festival was held at NRG Park, and around 50,000 people attended. The field they were on was equipped for big crowds, but was not well enough prepared for the amount of people there that day. The field is made to handle 200,000 people, so the sales of 50,000 tickets should not have been a problem. But the amount of security and resources there were not enough to supply all the often raucous crowd of people at a Travis Scott show. 
    "I feel like if the venue had better security, more water stations, and a few thousand less ticket sales, a lot of accidents could have been prevented," said Nolan Caruso. 
     The show also may not have been as COVID safe as it was said to be. 
    "Astroworld required a vaccination card or a negative COVID test," said Dante Cantalupo. "When I went up to security to be let into the concert, I didn't even need to show them my negative test, I could have just brought a blank piece of paper into the concert."
     The security situation at the festival was lacking in all areas, Travis had hired 755 private security guards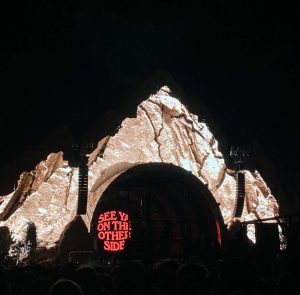 and 530 Houston police officers.
     "The security there honestly was awful, yes they helped people get out of the pits here and there but they were so clueless. Most of the time they would ignore people yelling for water and start recording the show," said Cantalupo. 
     Although the overall experiences of the concerts will vary, Caruso and Cantalupo both claimed they had a great experience at the show. Because of where they were in the crowd, they missed a lot of the violence and overcrowding in other areas. 
    "My overall experience at the concert was fantastic," said Cantalupo. "I had so much fun and there wasn't a single time I felt my life was at risk, except sometimes the crowd would push too much, but eventually it calmed down and I got out of the pit."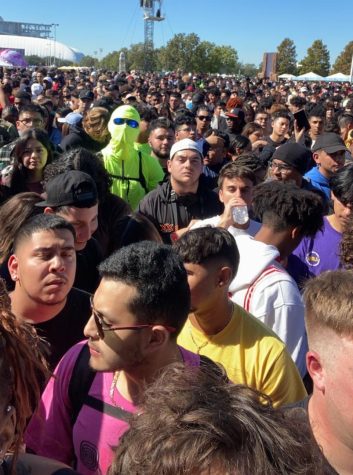 Nolan Caruso also agreed with Cantalupo, saying that he enjoyed the concert and felt safe. 
    "My experience was amazing," he said. "I thought it was a great show and I didn't
see or hear anything about the incidents until I got back to the hotel."
     What happened at Astroworld was something that shouldn't ever happen at a concert, and when an event goes horribly wrong, who is to blame?  The concert was held by Live Nation and Travis Scott was the face of the festival. Some are blaming only security for not handling the situation well, and some believe Travis Scott is completely at fault since it was his festival. 
     "I think everyone involved in Astroworld should be held accountable," said Cantalupo. 
     Nolan Caruso added that he also believes Travis Scott should be held responsible.
      "I think he is at fault because most things were in his control," said Caruso. He could see the whole situation from the stage so he should have stopped the show to help."