Ready, set, fire
Norwin's trap shooting team opens season.
Trap shooting, or informally known as Clay Pigeon shooting, is one of 3 disciplines of clay target shooting. Norwin High School is one of the schools in the area with a competitive shooting team.  Lieutenant Colonel David Sandala, one of the JROTC instructors at Norwin, is one of the coaches of this team.
There are approximately 40 students at the high school that participate in the trap shooting team. The team is something that is available to all students grades 9-12 in the high school, and typically there is a good turnout in both trap shooting seasons.
"There are two seasons: spring and fall," said Col. Sandala. "During the spring season we had 43 members and 41 in the fall. We are limited to 45 shooters due to the facilities at Trafford Sportsman Club."
Practices and most competitions for the Norwin team occur at the Trafford Sportsman Club. Practices are not an overly time consuming thing and it only takes about 20 minutes to travel from the high school to the club. Most competitions take place at the Trafford Sportsman Club because scores can be submitted online.
"During the season (spring 8 weeks and fall 5 weeks) we shoot one night each week. It takes about 45 minutes to shoot 2 rounds of trap (50 targets)," said Col. Sandala. "There is the ability to practice other days of the week at numerous sporting clubs around the area. All shooting is done at the Trafford Sportsman Club. Teams compete around the state through a computerized scoring system so no travel outside the area is required."
To participate on this team there is not a lot of equipment required but there are some things that the students provide on their own.
"Firearms are provided for if you do not have one. Safety equipment, like glasses and hearing protection are provided by the student," said Col. Sandala. "Shooters must also bring their own ammunition. There is also a small fee to register for the league."
Out of the 26 teams in the area that competed this season, Norwin's team finished 3rd in their conference. After that strong team score, Luke Sandala finished 1st and Caden Evans finished 7th in the male category. Additionally, Athena Steinbruegge finished 2nd and Alessia Sandala finished 7th overall in the female category. Being a part of the trap shooting team is something junior Alessia Sandala enjoys.
"I have been doing [trap shooting] since the fall of my freshman year but I have been watching and going to events with my parents for around 5 years," said Alessia Sandala.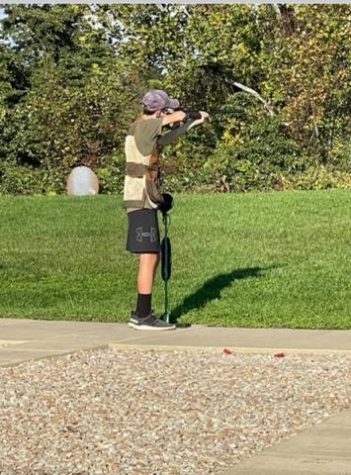 After watching her parents compete in trap for so many years when she was a child, she was able to easily get the hang of it and enjoyed being able to finally compete herself. After plenty of time and practice she has also become pretty good, as evidence with her 7th place win in the state.
"I got into trap because of my parents," said Sandala. "They shoot all the time and convinced me to try it. I enjoy the satisfaction and excitement that comes when you get a good score. The most difficult part is keeping your concentration. It takes time and practice to learn the skills and get used to the movements."
Leave a Comment
About the Contributor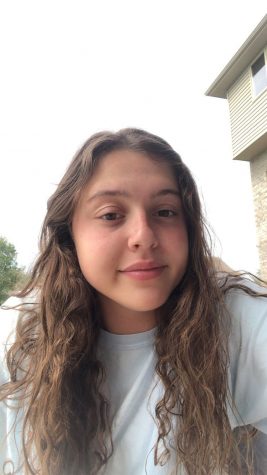 Alyssa Laukus
Alyssa is a first year writer for the Knight Krier and a senior at Norwin High School. She is also a participant on the Norwin girls volleyball team and...