Inside the classroom: Anatomy

     One of the most popular classes at Norwin High School among seniors is Anatomy. Many kids now aspire to enter into the medical field and for most of them, this class is a step in the right direction. 
     "I decided to take this class because I want to be a nurse when I'm older," said Jessica Kessler. "I feel like this class will put me a step ahead of other kids when I do start college."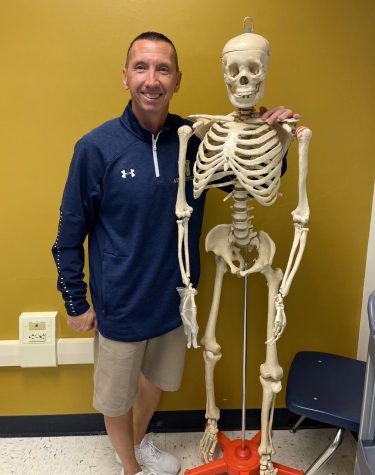 Some of the topics that they have covered so far this year have been medical prefixes, body regions, and the integumentary system (skin). Mr. Brian Mesich has taught the Anatomy course for years at the high school level.
     "Even though we haven't been in school that long I've already learned so much in this class," said Jenna Matty. "I never knew just how complicated the integumentary system could get. Even though this is complicated material I feel like I will be so much better off having taken this class." 
     Some of the ways Mr. Mesich helps students to understand the content is through having them do labs and investigate their own body systems. 
     "One of the things we have done to better understand the integumentary system was different labs like stacking pennies on our arms until we couldn't feel them anymore, fingerprinting, measuring parts of our hands to calculate shown many oil glands we have in a certain area, and simulating how our skin is waterproof by watching how pepper separates itself from the gloved hand while dripped in water," said Bella Penrose. "Doing mini labs like those have really helped me to better understand the topics we are learning."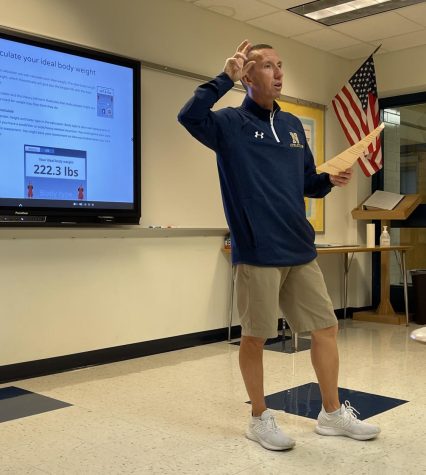 Anatomy is both a half year class and a full year class. Having the choice of a full year and half year class opens up the class to many more students.
      "I didn't think I would be able to take this class but then I found out it was also a half year class," said Kat Garvin. "I feel like even taking only the half year course will help me to better understand human anatomy."
     Many students who aspire to join the medical field take this class but it's not just geared for future medical professionals.
     "I think anyone could benefit from this class," said Mesich. "You don't have to be going into the medical field. It's great general knowledge for anyone."
     Mr. Mesich teaches Anatomy as well as 10th Grade Physical Education. He also is an athletic trainer for the high school's football team.
     "This class is a hybrid anatomy class because I put my athletic training and sports medicine spin on the class," said Mr. Mesich. "I like to teach this class in a manner that the students are learning without knowing they are gaining knowledge."