NFL Predictions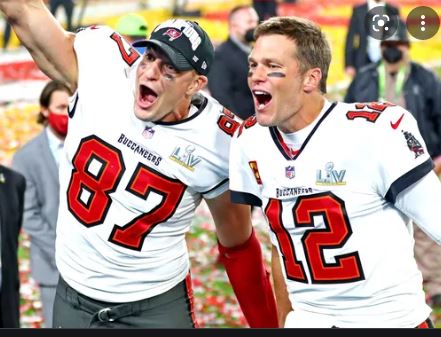 The 2021-2022 NFL season has been fun to watch to say the least. From big time upsets to record breaking performances, fans have been on the edge of their seats since week 1. With week 13 kicking off I think it's time to give my predictions on how it's all going to unfold, from my Super Bowl teams to my award winners.
Super Bowl Predictions
Chiefs vs. Buccaneers, Game MVP Tom Brady
24-28, Bucs repeat!
I'm going to have to go with a rematch of last year's Super Bowl because I just can't see either of the teams losing in the postseason. Brady tends to never lose in the playoffs and the Chiefs are starting to get hot. I'm about as sick of Brady winning the Super Bowl as anyone, but with how good Leonard Fournette and the rest of the Buccaneers look it is too unrealistic not to pick them. 
Most valuable player  (MVP)
Tom Brady 
Tom Brady must have truly found the fountain of youth in Tampa because he truly just doesn't stop. This year he is 1st in the league in passing touchdowns with 30 and 2nd in the league in passing yards with 3,403. He continues to stand the test of time as the oldest yet best player in the game.
Offensive player of the year
Jonathan Taylor
If you've watched a Colts game at all this year you know that Jonathan Taylor is special. He leads the league in rushing yards with 1,122 and is averaging 5.8 yards per carry. He is on pace to finish the season with 2,183 rushing yards and 23 touchdowns which are numbers that you never see anymore from running backs. He also became only the 3rd running back ever to go 8 consecutive games with at least 100 rushing yards and one touchdown. It is safe to say that the second year stud from Wisconsin deserves this award.
Defensive player of the year 
Myles Garrett 
I believe TJ Watt is the best defensive player in football, but lately with him battling injuries it's starting to slow him down. The name that I think ultimately deserves it is Myles Garrett, Garett leads the NFL in sacks with 14 and has been a game wrecker for the Browns. Trevon Diggs also makes a strong case with his 8 interceptions but in my opinion Garretts dominance is far more impactful. 
Defensive rookie of the year
Micah Parsons 
This ones a pretty easy choice, Micah Parsons has been a stud for the Cowboys. He has 9 sacks and has the highest QB pressure rate in the league of 19%. He also is used in many ways and plays a very versatile role in the Cowboys defense. Other rookies like Pat Surtain III and Christian Barmore have had good seasons but none quite like Parsons.
Offensive rookie of the year
Mac Jones
Towards the beginning of the year Jammar Chase looked like the lock for this award but with how Mac Jones has been playing it might be his award now. Jones has led the Patriots who went just 7-9 last year to first place in the AFC East division, while drawing constant comparisons to Tom Brady. That's a pretty impressive start for the rookie if you ask me.
Comeback player of the year
Dak Prescott
Dak Prescott should easily get this award, last year in week 5 against the Giants he went down with a gruesome ankle injury that made him miss all last season. The Cowboys missed him desperately as they struggled all year and finished just 6-10 and missed the playoffs. With Prescott returning this year many questions surrounded him and if he could return to being the franchise QB that the Cowboys cashed out on. He answered the bell and led the Cowboys to an 8-4 start while being top 10 in passing yards and touchdowns.
Leave a Comment
About the Contributor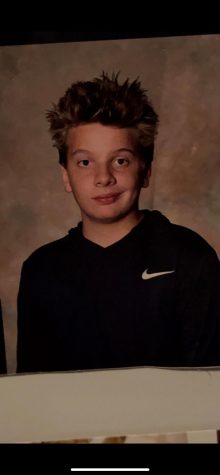 Joe Fitzgerald, Writer
Joe is a senior in high school and this is his second year writing for the Knight Krier. He is a multi sport athlete and he is very passionate about sports...