Science Olympiad takes science by storm
     After what seemed like an eternity, the words: "You have one minute remaining," rang through the lab. The tests are turned in, and a common feeling of relief is felt by all.
     Norwin's Science Olympiad team, a division of the school club the Science Challenge Squad, competed virtually in the Dick Smith Memorial Invitational on Dec. 11, 2021.  
     The group of 15 sophomores, juniors, and seniors led by adviser Mr. Matthew Anticole took on this challenge to help prepare themselves for the Science Olympiad regional competition in the Spring, where they will compete with other schools in 23 STEM related events. 
     In Science Olympiad competitions there are three types of events: knowledge, build and laboratory. Students take tests, construct devices and complete hands-on exercises and experiments. They are scored on their correct answers and ability to complete tasks. 
     These science competitions, along with others like Science Bowl, help prepare students for college and science-related careers. 
     The Dick Smith Memorial Invitational is a tournament dedicated to the late Dick Smith, the founder of PA Science Olympiad, and is held to help raise money for grants for Pennsylvania teams. 
     Only having a few weeks to prepare, the early date for the invitational made getting ready a bit more stressful than usual.
     "Considering it was about a month earlier than our usual invitational dates, I was a bit apprehensive about competing so early since it was way less time to prepare," Victoria Hua, 12, said.
     The early competition date wasn't the only peculiarity of this tournament; it was hosted at Norwin High School. The group previously competed in online tournaments due to the COVID-19 pandemic, but never one with this formatting. They competed online, but they were all together in the labs at the high school.
     "This year's virtual wasn't too bad because at least the whole team was together," Amanda Anticole, 11, said, "but it was more difficult in the sense of technical difficulties."
     Now that they have some experience, the team can use what they learned to improve their knowledge and skill.
     "I'm actually pretty glad [the competition] is over," Suhana Navalgund, 10, said. "However, I am excited to further study my topics and events to do better at regionals."
     Overall, the Dick Smith Memorial Invitational served as a learning experience and an opportunity for the team to make goals for the future. 
     "My goals individually are hopefully to place in at least one or two events," Hua said. "For the team, hopefully we place in the top three and move to states to continue our streak from previous years!"
     The team is looking forward to receiving their results in the coming days, and competing in the regional competition at California University in March.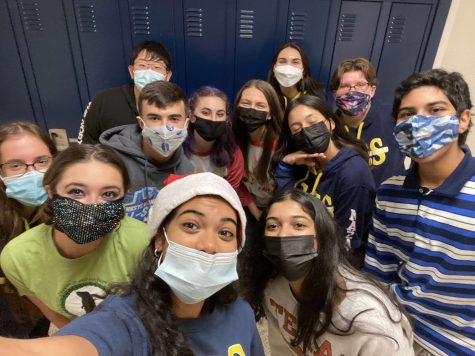 View Comments (1)
About the Contributor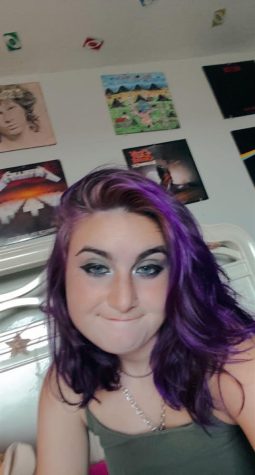 Elizabeth Long, Writer
 Elizabeth is a senior and a second year writer for the Knight Krier. She is the Vice President of the Science Challenge Squad, Treasurer of the Student...