Artist spotlight: Maria Spada
     Maria Spada has an insane talent for drawing. She utilizes that talent to create and recreate drawings. Recently the Knight Krier itself  changed their logo, all thanks to the self-taught Norwin High School junior, Maria Spada.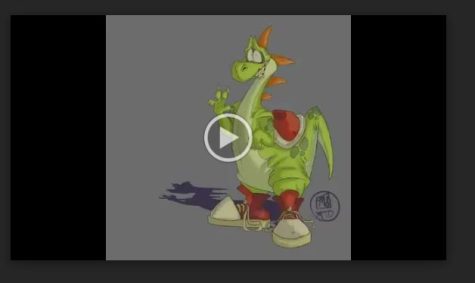 Video Tutorial of ProCreate Step-by-Step drawing  
   Maria takes around 1-2 hours to complete the complex digital art pieces, all with just an Apple Pencil and iPad. Spada started drawing digital pieces when she was in the fifth grade using apps on her iPad such as,''Framecast," which is used to make drawings and animations. When she's drawing, she's able to put all of her feelings and emotions onto a screen when her words and actions cannot truly capture how she feels.
"Making these drawings are a way for me to express myself in ways that aren't always available,'' Spada said.
"
"Making these drawings are a way for me to express myself in ways that aren't always available.'' "
— Spada
   Maria Spada took some drawing classes at Norwin in elementary through middle school. From her experience in 6th grade art class Mrs. Nichols (now Brown), Spada says her love for art was inspired by the group comradery, and she was introduced to digital art from her classmate.  However, much of her drawing skills developed organically on her own and she self taught many of her drawing skills through trial and error. 
  "I learned by trying it," Spada said. "Seeing what worked and what didn't work."  
   In the future, Spada hopes to pursue a career in art, but as a teacher so that she can inspire children to get into drawing just like she did.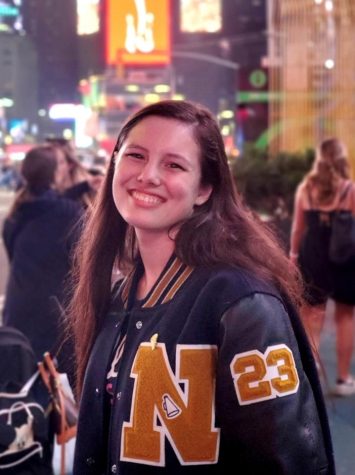 "I want to be an art teacher, preferably for elementary or intermediate school kids," Spada said. "I want to share my love for art with kids around the same age I began drawing more seriously." 
     The ProCreate App records each drawing on the iPad and it makes a time-lapse of the drawings.  Spada also makes animations such as animals walking, running, or flying.
     Spada also adds her own spin to already existing artwork. She shared an example of "Fallen Angel" by famous painter Alexandre Cabernet, with her own twist on it. She's also drawn cartoon characters such as Godzilla, Nintendo's Super Mario character Yoshi evolving over the past 30 years, Huggy Wuggy from Poppy's Playtime, and the animatronics from Five Night at Freddy's.
Over the COVID pandemic, Spada really fostered her own style and stopped worrying about what others wanted her to draw and focused more on what she wanted.
"With more time being alone, I realized that I didn't have to hide what I wanted to draw and could just do what I wanted to," said Spada.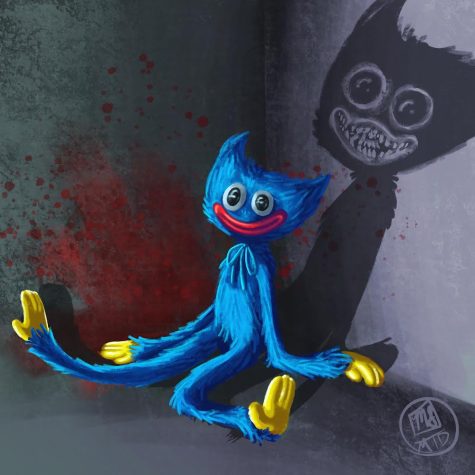 More of her work is found on Instagram with the username, @ _maria_the_demon and @_charlotte_the_wolf_. She also has an Etsy shop where you can purchase sculptures that she's made which can be found by searching up https://www.etsy.com/shop/CharlotteTheWolf
MORE VIDEOS: