Library turned into creative space
Norwin High School library transformed into Maker Days.
      Nothing is more meaningful than a handmade gift that comes straight from the heart. Instead of spending a lot of money, consider creating something yourself to give to someone. From Dec. 6 to Dec. 8, students at Norwin High School had the opportunity to stop down at the library for Maker Day, to make Christmas cards and crafts and other creations.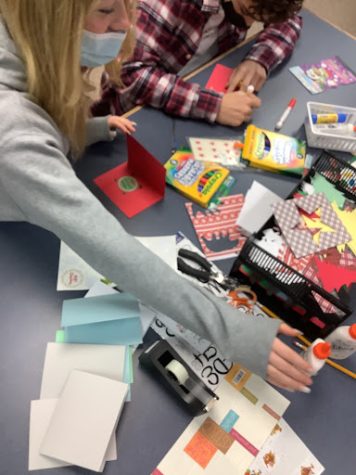 "Maker Days began as a way to introduce students to the creative materials available in the library," said librarian Mrs. Katie Kauffman. "We started doing a lot of upcycling and paper crafts around the Winter holidays and Valentine's Day and haven't stopped since!"
     Lots of crafts and materials are always provided at the library if students are feeling creative. This year students practiced working on the Cricut machine which cuts vinyl decals for mugs and t-shirt iron ons.
     "The Cricut is rather new to Norwin High School Library," said Kauffman.  "I think students enjoyed being able to create something professional-looking that they could keep or gift to someone for the holidays."
     Being creative and making things is a good way to destress and take a break from the constant school work. The library is always holding fun activities.
     "I wasn't sure what it [maker days] was at first but I took a closer look and wanted to create something," sophomore Ameer Elatracat said. "Every day there's something new to make, it's a time for me to hang out with my friends and has helped me calm down in my free time."
     Not only do students have a safe space to socialize, they also have the opportunity to use  the schools' crafting materials that they may not have access to at home.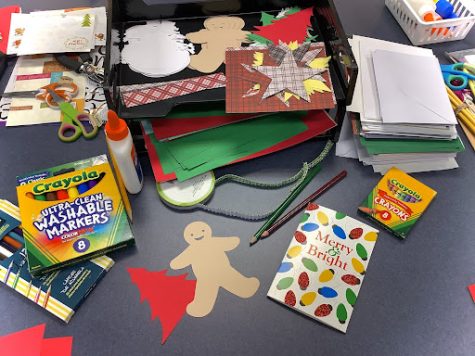 "After Maker Days, the library will focus on our reading programs until Valentine's Day," said Kauffman.
   "Our Reader's Choice Passport Program provides students with a list of recently-published young adult books. The books on the list are hand-selected annually by high school librarians around the state."
     Participants who have read at least 3 books from the list get to help select the Pennsylvania Young Reader's Choice Award-winner and attend the library's voting party in the Spring! Interested readers can get more information in the library or they can email [email protected]
    Students can look forward to more upcoming Maker Days around the winter holidays, Valentines Day, and periodically at the end of the school year.