The Norwin Works Program
Emily Downey, Intro to Journalism contributor
December 20, 2021
        The preparations for life beyond high school can look different for everyone. The Norwin Works program helps prepare students for life beyond these halls.
     The Norwin Works program is a research-based initiative to set up students for success after high school.  
       The 17 high school students enrolled in the program do various jobs throughout the school and in the community. Some students work in the cafeteria, helping with food prep, stocking utensils, working in the washroom, wiping tables, as well as helping the custodial staff.
     Mrs. Malissa Cheplick heads the Norwin Works program and is the Transition Coordinator for the district. She is dedicated to giving her students as many opportunities as she can.
     "At Norwin, we focus on providing as many different hands-on activities as possible so students leave here with many skills, making them well-rounded employees," said Cheplick. "We don't funnel students into one type of work experience."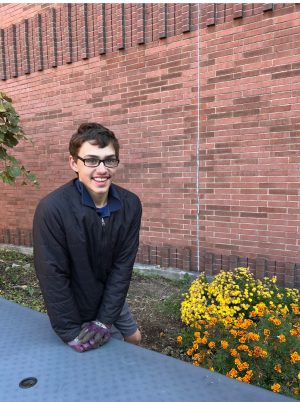 Students not only have opportunities to work in school, but also can get hands-on experience working at a variety of places. Matthew Winwood, a Norwin Works member, is in his second year in the program and is currently working in the community as well as in the halls of the school.
     "I work at Busy Beaver and help around the community," said Winwood. "I love seeing Mrs. Cheplick and my friends."
     After looking at a number of studies, Cheplick knew she had to prepare her students for the future. 
     "There are several studies that have proven that students with disabilities who work in part time jobs prior to graduation have a much higher rate of becoming competitively employed after graduation," said Chelplick. "Knowing this really got me thinking about how I was preparing students for the future."
     The program is always growing and changing to benefit the members involved.
      "Who knows what else I [Chelplick] might add in the future? The possibilities are endless."