Norwin Student Council presents the annual Candy Cane Castle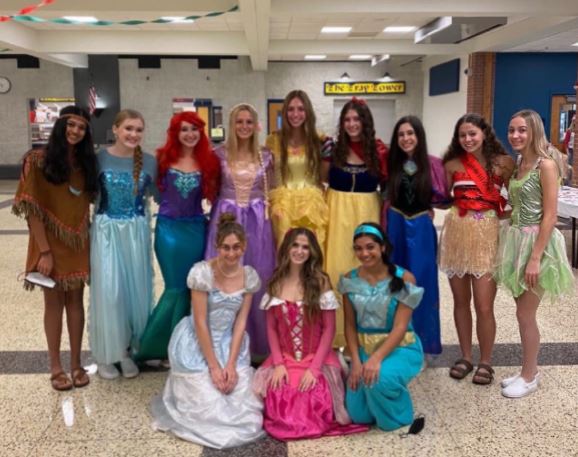 Children ranging in age from babies to elementary school kids were laughing and screaming at Norwin High School in the cafeteria and gymnasium. Christmas decorations filled the cafeteria from paintings on the windows, to red and green streamers from the ceiling, to Santa and Mrs. Claus on the ramp, and a train looping around the second floor.  Meanwhile, Norwin High School Student Council members were keeping the children entertained while dressed as princesses, elves, superheroes, and Santa's helpers.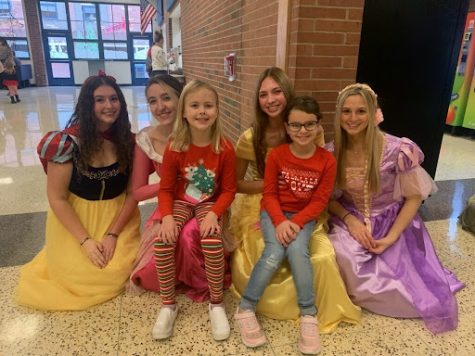 On Saturday Dec. 11, Norwin Student Council held the annual Candy Cane Castle event at Norwin High School. There were lots of fun activities for children such as pictures with Santa, games, crafts and more. The event took place from 9:00 am to noon. Tickets were $5 and available from any Student Council member, White Oak Giant Eagle, and the Norwin Chamber of Commerce. 
     "Proper and thorough planning for an event this large is critical," said head of the event, Student Council member Maggie MacLaughlin (11). "I started ordering supplies like crafts and decorations in late September. I worked hard to create diagrams to visualize what I wanted the event to look like. Addi Patrick, my Candy Cane Castle co-chair, worked hard to come up with ideas for games that kids could play." 
     Student Council members tried to include all elements of Candy Cane Castle from years past, such as the games, crafts and Santa/other characters. However, some changes had to be made due to the existing circumstances.
     "Due to COVID, this year we were unable to provide the traditional pancake breakfast," said Maggie MacLaughlin.
     The event was not only fun for children in the community, but for members of the Student Council as well. Everyone was involved in setting up and cleaning while spending time with fellow members of council.
     "We began to set up for the event Friday, Dec. 10 after school by decorating the hallways with streamers," said Mr. MacLaughlin. "Saturday morning, all hands were on deck to turn the event into a reality; council members set up dozens of games, crafts, and even got dressed up in costumes."
     A lot of hard work goes into putting on an event of this magnitude.
     "I think all the kids had fun and everyone seemed happy and festive," said student council member, Mackenzie Wray (9). " I think we did a good job in setting [Candy Cane Castle] up, and we did the set up and clean up pretty quickly. I don't think we had any problems, and it was a lot of fun."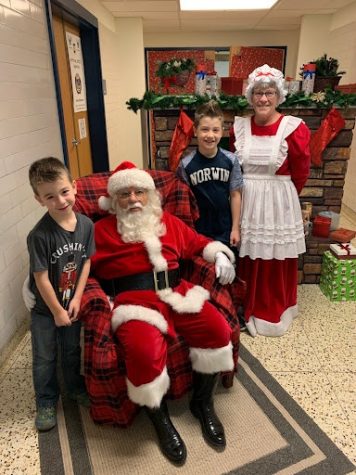 The advisers of Student Council, Mr. Patrick MacLaughlin and Mr. Kevin Chitester know the importance of Candy Cane Castle, as it brings in a lot of people because of all the Christmas cheer it spreads!
     "People start contacting us in October to find out when the event is and buy tickets," said Mr. MacLaughlin, student council adviser. "It's become one of the spotlight events in the district, as we've done it for over 30 years! We bring in over 1,200 people for the event, which makes it one of the biggest events in the district!"
     Candy Cane Castle has always been a great experience for Norwin families and Norwin High School Student Council members. 
     "I look forward to making an impact on my community through this event," said Maggie MacLaughlin. "There are so many people who look forward to this event and attend annually. I am grateful to have such a big role in something that so many people love."