Norwin hosts blood drive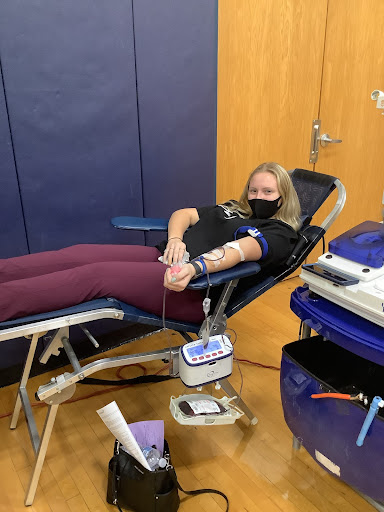 According to redcrossblood.org donating blood can save 3 lives per one pint donation, and that's exactly what Norwin High School did! Norwin students saved lots of lives at the blood drive. Norwin has been hosting blood drives for decades.  
     On Friday Dec. 3, Norwin High School hosted a Blood Drive for juniors and seniors that signed up to donate for people in need. Norwin had 44 total donors on Dec. 3. Even though this was not the turnout they hoped for, considering they have had over 150 donors before, they still collected 39 units of blood.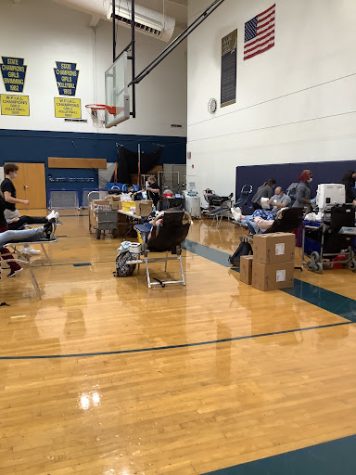 "I felt like I died and came back to life," said senior Ashley Cumpston. " It was scary but afterwards, the symptoms subsided and I felt fine!"
     Cumpston explained the symptoms she felt after she got her blood taken, a lot of people had similar symptoms.                                             
      "I don't mind needles, I felt fine before this, and I feel fine now," senior Isabella Recker explains. "All I can feel is a little pinch on my arm."
     Every blood donation helps critically ill newborn babies, patients being treated for cancer, those suffering from traumatic injuries, patients with blood disorders, and many others. These causes inspire students to donate.
     Before, I was a little nervous about donating blood, but during that time I was pretty calm except when the machine started beeping," Kinsey Momeyer said. "Right after, you don't really feel anything but later in the day I just got tired."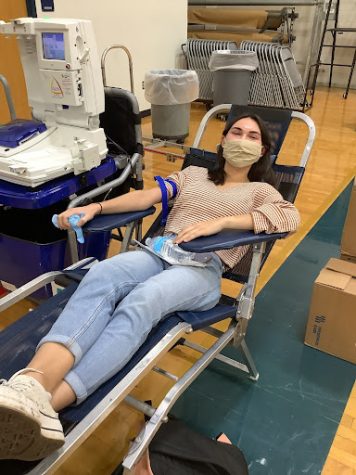 After students donate, donors sit, rehydrate, and eat a snack for a minimum of 30 minutes before they are allowed to return to class. Norwin hopes to continue with these drives in the future!
     Norwin will be hosting another blood drive Mar. 3 2022, so please consider donating this time around!