Norwin High School attends virtual lecture with author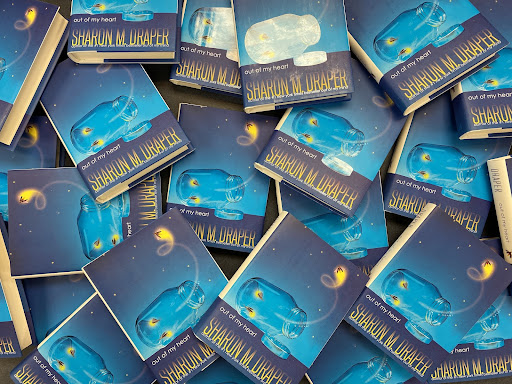 Mia Pierce, Intro Journalism contributor
December 20, 2021
     Norwin High School students were invited to participate in a virtual lecture sponsored by the Pittsburgh Arts and Lecture with Out of My Heart author Sharon Draper during third period in the library on Nov. 22.
     Mrs. Sharon Draper is a 73 year old author that won the Corretta Scott King award five times. Before being an author she was a teacher and always encouraged her students to write. Her career as an author began in 1990 and she has written many books since then. Some of what she wrote includes Out of My Mind, Tears of a Tiger, Copper Sun, Stella by Starlight, and most recently, Out of My Heart. The Pittsburgh Arts and Lectures held a lecture with the author to discuss her new book.
     Mrs. Draper's newest book, Out of My Heart, written in 2021, is a sequel to Out of My Mind, written in 2010. It is about a 12 year old girl who has disabilities but is able to communicate through advancements in technology. In the summer, she decided to not let anything hold her back and went on an adventure to summer camp.
     "I think not to underestimate anybody's abilities," said Mrs. Katie Kauffman, librarian at the high school. "That's what I took away and was able to apply to my own life; that's why I was excited to meet her and put on a production in the library for it."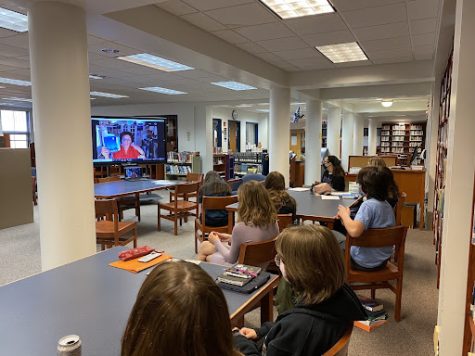 At the lecture, students at the several different schools were encouraged to participate and were given the opportunity to ask Mrs. Draper questions about Out of My Heart and Out of My Mind. In addition to being able to ask questions about her new book, students were able to ask her questions about writing.
     "There's a lot that goes into writing," sophomore Anna O'Connor said. "It takes time and effort."
     This is not the first time that we were able to attend a lecture held by Pittsburgh Arts and Lecture, while it was the first time it was virtual. Two years ago, Norwin High School was invited to the lecture with Jarrett J. Krosoczka regarding his book, Hey Kiddo.
     "The work that went into such an inspirational book" was the biggest take away from the lecture, said senior Trinity Joy. The lectures are "a good way to connect with the author and understand the motivation and what brings them to write what they do."
      Even though there currently are no lectures coming up, students are invited to attend future lectures provided by Pittsburgh Arts and Lectures; it can be a great experience, for readers and writers alike.