Fun for all at Snoball
     After the 2020 dance was canceled due to the pandemic, Norwin's Snoball is back on at Stratigos Banquet Center on Saturday Dec. 18, at 6 pm, with dinner, dessert, and dancing for students 10th grade and up.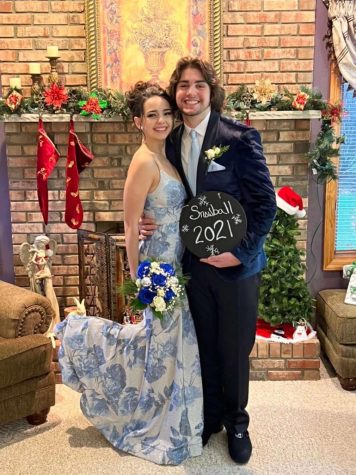 In years past, the athletic department was in charge of the dance. This year, the National Honor Society and adviser Mr. Paul Amic are in charge of the dance. The switch with leadership meant that priorities changed, and the Snoball planning had to be handed over to someone else.
     "I'm not sure we have changed too much other than the online tickets," said National Honor Society adviser Mr. Amic. "That has been a learning process for me since I'm not tech savvy, but I think it has been a benefit to the students."
   Snoball involves a lot of planning because it is a formal event, especially considering that it's the first dance of the year where guests can attend. Stratigos Banquet Center handles a lot of the facility parts. But, planning a dance is nowhere near an easy undertaking.
     "Just trying to make sure I don't forget any details," said Amic. "I've never been in charge of planning a dance before and this is the 2nd largest dance of the year."
     Leading up to the day of the dance, most couples planned to coordinate their suit and dress by color. Since this was a semi-formal dance, students dressed their very best for the occasion.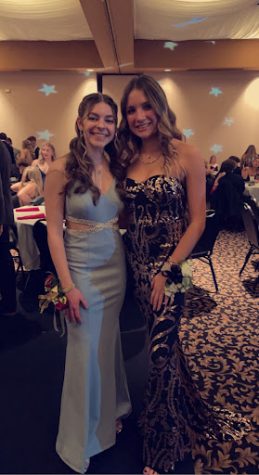 "My suit is velvet and matches my date's dress," junior Carson Petras said about his date Victoria Barone. "Our coordinating color is blue."
     For the dinner part of the night couples must choose a table to sit at when they buy their tickets. Tables of 10 people mean finding 4 other "couples" to fill up your table in a timely manner. Students select their table online through Vanco Events when they register.             
     "Getting everyone together for Snoball was the most time consuming process," said junior Maddie Smith. "Some people weren't able to get their tickets until the day before sales ended. It was stressful but we're all excited."
     While some of the preparations are stressful the excitement overwhelms the stress. 
     "I'm most excited about spending the night dancing with my friends because this is my last Snoball with them," said senior Victoria Barone. 
    The day of, weather was gloomy, but spirits were high as attendees filled Stratigo's Banquet Center. Excited to see who would be 2021 Snoball King and Queen, students cast their votes. Molly Hudson and Ryan Hileman were crowned and the dance floor was opened up soon after.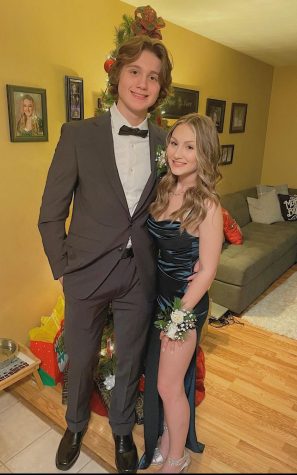 "I had a great time at the dance," said junior Chloe Lorenc. "Seeing everyone getting into the holiday spirit while all dressed up was amazing!"