Snoball: Get Ready With Me
    The lights dim, a slow song starts playing and you drag your date out onto the dance floor. One of the most important nights of the whole school year for many students is Snoball. As perfect as the night may seem, it takes a lot of preparation to get to that moment. From dress appointments to hair appointments, it seems as if there are never ending tasks. Here's what it took for my date and I to get ready. 
Girls
     The first step for me to get ready for Snoball was to get my dress. I went dress shopping on November 1st because I was worried I wouldn't find a dress I loved if I went any later. I tried on at least ten different dresses until I finally chose my favorite. After getting my dress I went home and ordered shoes and some jewelry. My dress ended up only needing shortened which made the process much easier. The lady that altered my dress was also able to make my date's bow tie out of the same material!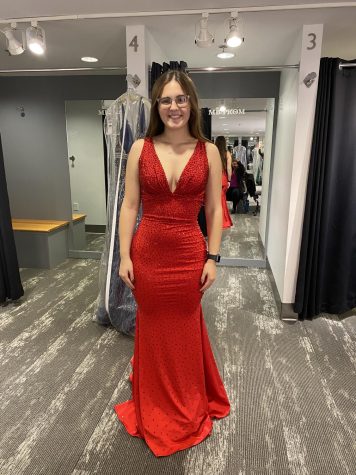 Three days before the dance I went to get my nails done. I go to a family member who does nails and she lets me paint designs on my nails after she lays the acrylic down. It took her about thirty minutes to get the acrylic on then I spent another hour painting and finishing my nails.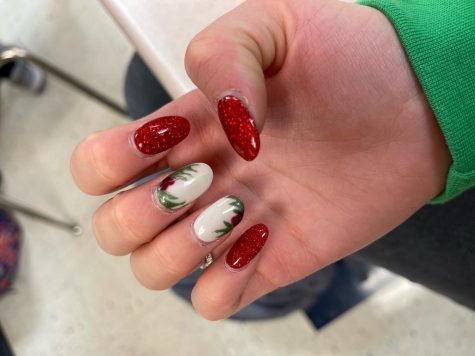 Finally, it was the day of the dance. I woke up at about nine o'clock to shower and get ready for my hair and makeup appointment at The Wild Hair Salon in Greensburg. When I arrived the first thing that was done was my hair. I came in thinking I wanted my hair curled but I changed my mind before she started to curl it. Once my hair was straightened and partly pulled back, I decided to have my hair slightly curled. She quickly put some small curls in and my hair was perfect. Once my hair was done we moved into a different room where the girl that did my hair would also do my makeup. I showed her a picture I found on Pinterest and she was able to do a very similar makeup look on me. After about two hours in the salon we headed home.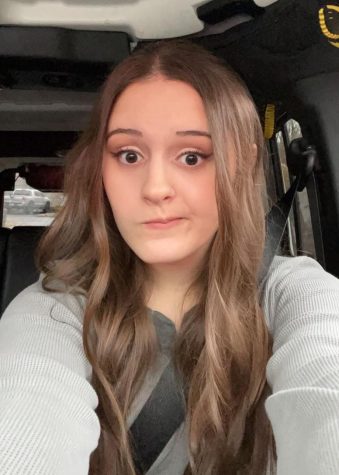 Once I was home I had about an hour to get my dress on and get in the car to go to the house my friends and I were planning on taking pictures at. I pulled my dress out of the dust bag and had my mom help me zip it up. Once I got my shoes and jewelry on too I was good to go and get into the car.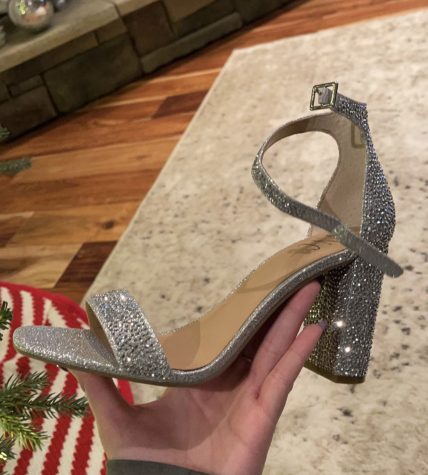 Getting in the car was a whole other production. Between trying to drive in heels and making sure my dress didn't get caught in the door, I had to be very careful. I tucked the bottom of my dress under my seat so I was able to reach the pedals. After about five minutes of figuring out how to drive without ruining my dress, I was ready to go.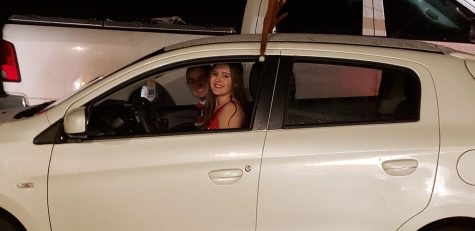 Once I arrived at the house we were taking pictures I had to fix my hair a little more so it looked good for pictures as well as try and see when my friends and date were going to arrive. Finally when everyone arrived we were able to get our pictures in front of the fireplace and Christmas tree. After pictures we loaded back into our cars and we were finally off to the dance.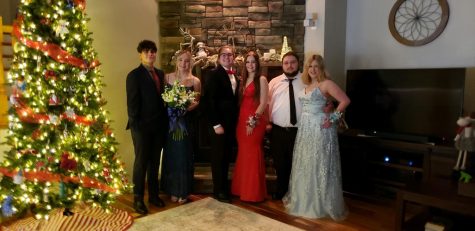 Boys
     The first step for me was to ask Ashley to Snoball. Between my friends and I we came up with the idea to buy a snowman Squishmallow and attach the paper asking her if she wanted to go with me to it. I also made her some Lego flowers to add a little more to it. Obviously she said yes.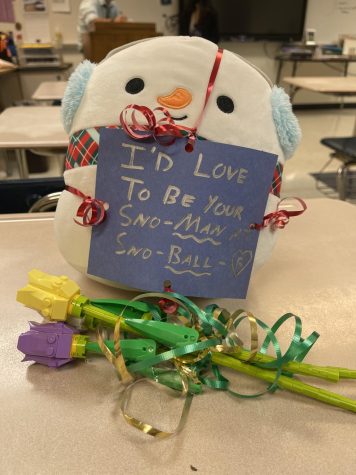 After she said yes I ordered the corsage and boutonnière. I ordered it according to the color of her dress and what color her accessories were going to be.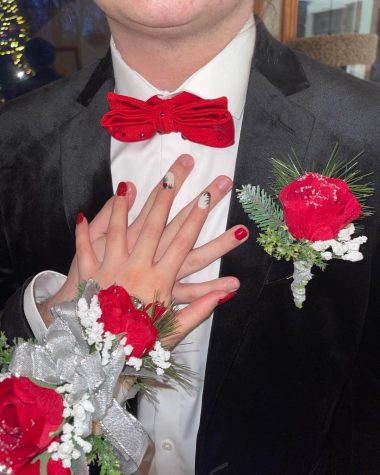 For my outfit Ashley and I went to the mall to buy me a new white shirt and suit jacket. We spent three hours searching the mall for the perfect fitting shirt as well as finding a black velvet suit jacket. I got fitted for a shirt at Men's Wearhouse and was able to get a shirt there. We then went back to JCPenny to look at their suit jackets for the third time and we ended up deciding on one of the first ones I tried on.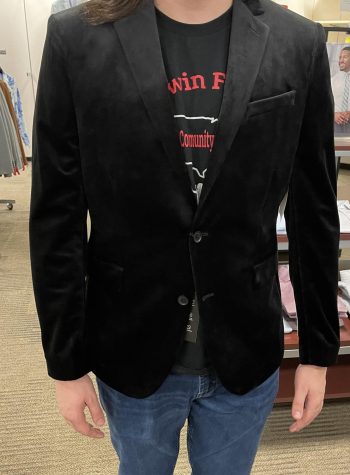 Finally the day of Snoball I got up and showered and set out my outfit to be ironed. I pulled my hair back and got dressed and was good to go. When we got to where we were taking pictures I gave her the corsage. After about an hour and a half of mingling and pictures we were ready to go and dance!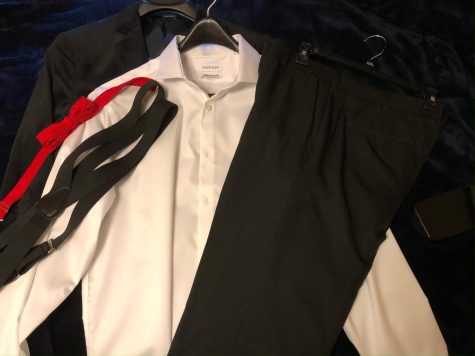 Getting ready for every dance is more than a month long process for many people; while getting everything together may be stressful it helps to give students a taste of what a normal high school experience is like. A perfect night dancing with your friends and getting to experience the best of high school makes it all worth it. Finally after almost two years of struggling with COVID-19 students are finally able to have a mostly normal experience.
Leave a Comment
About the Contributor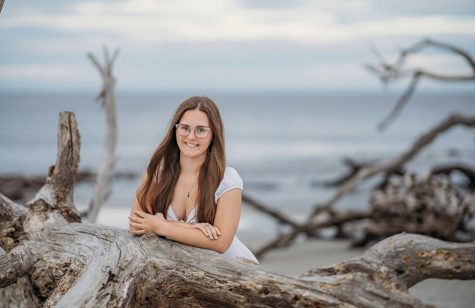 Ashley Cramer, Vice President/ Editor
Ashley is a Senior at Norwin High School and has been participating in writing for the Knight Krier for two years. She also is the club president for Norwin's...